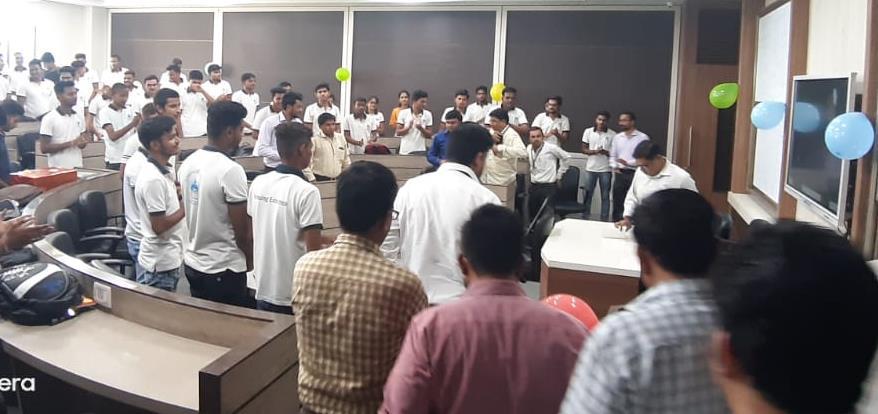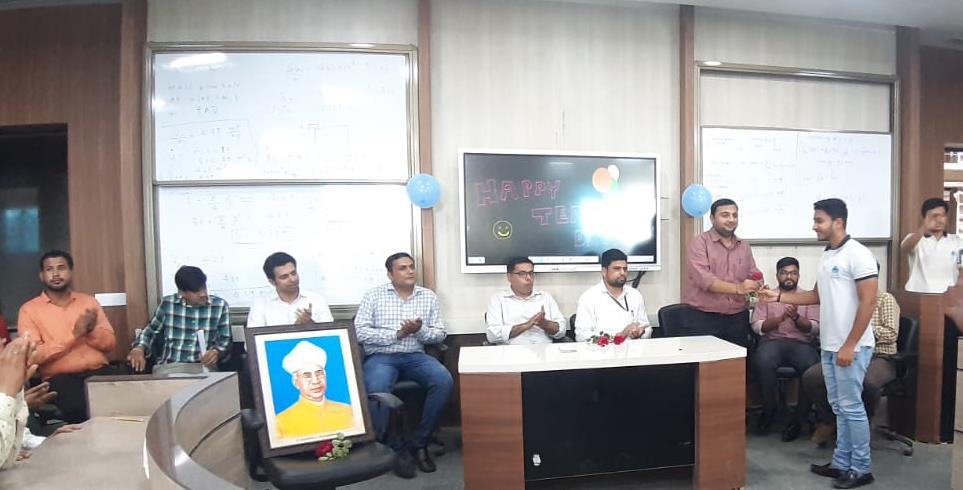 "Teacher – a source of love and inspiration. A great teacher can change your life''
TEACHERS DAY is celebrated in fond memory of Dr. Sarvapalli Radhakrishna. A program was put up by S.Y and T.Y students on 5th of September, 2019 to acknowledge the efforts put in by our much loved teacher. The event commenced with our Principal Dr. Nilesh Salunke giving a tribute to Dr. Sarvapalli Radhakrishna. The Principal of SVKM's IOT, Dr. Nilesh Salunke sir, Coordinator of Mechanical Engineering Department Mr. Mohammed Juneduddin sir and all teaching and non-teaching staff were felicitated by a token of love and appreciation by S.Y and T.Y students. Teachers day is celebrated to show our acknowledgement and recognition of hard work put in by our teachers towards our development. The heart-touching speech by Principal and Coordinator sir perfectly demonstrated how a teacher is incomplete without a student and
vice- versa.
The program was concluded with vote of thanks by Rahul Sharma. (T.Y. B. Tech
students), it was celebration mode for everyone.