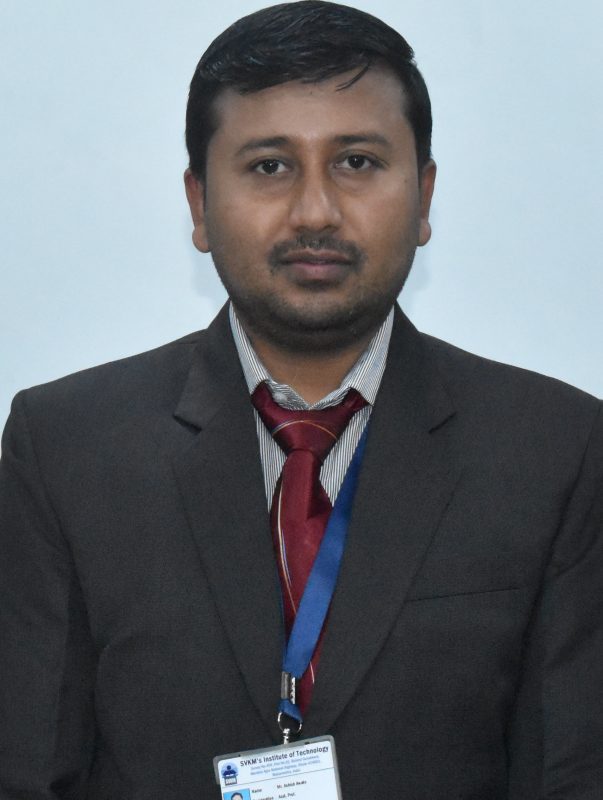 Dr. Shrikant B. Randhavane
Head of Department
"We shape our buildings; thereafter they shape us" – Sir Winston Churchill
Hearty Welcome to the Civil Engineering Department of SVKM's IoT, Dhule!!
If you are looking for a well-equipped, innovative, and active teaching-learning atmosphere in Civil Engineering, then you are at the right place!
Civil Engineers are in high demand in today's creative and fast-rising construction industry. With this in mind, the Civil Engineering Department, which is a part of the institute since its inception in 2017, strives to develop exceptional engineering professionals by exposing students to various fields of civil engineering such as Structural Engineering, Environmental Engineering, Geotechnical, Foundation Engineering, Hydraulics and Water Resources Engineering. We are proud to have state-of-the-art laboratories and dedicated academic and technical staff to support our academic program. 
In today's era of development, societal problems have become multi-dimensional, and therefore, our efforts should be the same. With this in mind, the Department's mission has been to conduct research on difficult engineering problems and deliver effective technical solutions in the various sub-disciplines of Civil Engineering. The department has a strong focus on the research areas of Structural Engineering, Geotechnical Engineering, Water Resources Engineering, and Transportation Engineering.
Apart from the academic knowledge, we also assist our students to tackle the challenges of their careers by offering value-added courses such as communication and presentation skills, team building through field study, expert talks, and so on. The department also provides an opportunity to learn software like AUTOCAD, STAAD- Pro, SYNCHRO-Pro, QGIS, PLAXIS, other BENTLEY tools, etc. to make our students more digitalized. Students are also encouraged and guided to appear for GATE and other competitive examinations like MPSC, IES, etc. Many students of S.Y. and T.Y. have participated in national technical events organized by different colleges and won prizes.
In recent years, private and public sector are undertaking various mega projects such as metro railway projects, express highway and industrial corridors, reservoir projects, mega and smart cities development, etc. This accelerated development for the upliftment of the nation's growth will need well-qualified Civil Engineers. This need will lead towards opportunity of good career. Additionally, government services can also be an excellent career path to serve the nation.
So, why wait? Come and join us now to build the Nation!!
Start your journey with Us!!
As rightly said by Lily Tomlin "The road to success is always under construction".