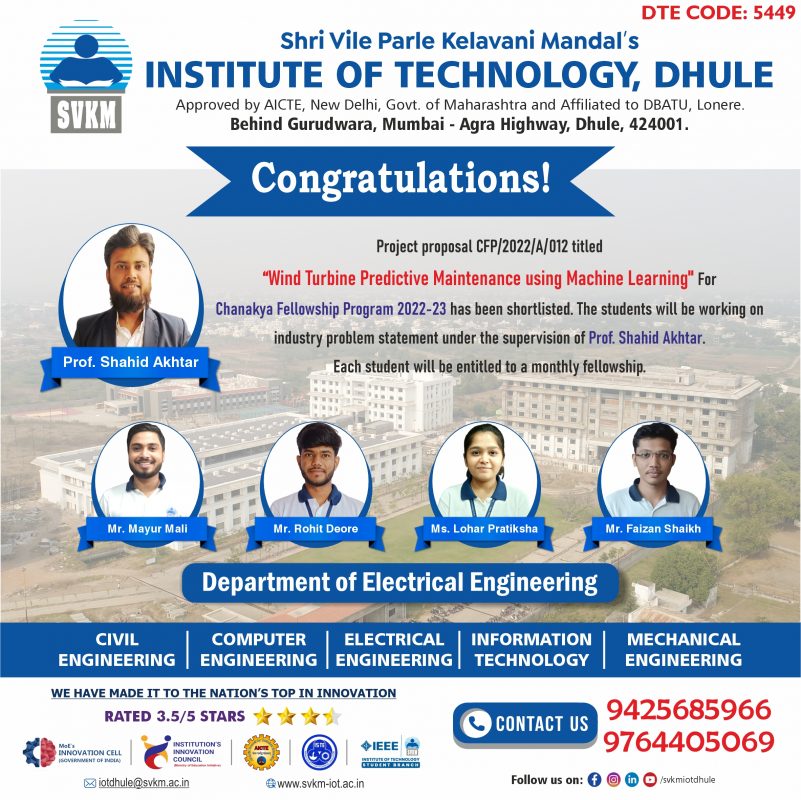 Research and Consultancy
A team of 4 students have received a funding of total 4,80,000/- rupees from IIT Bombay's CHANAKYA Fellowship Program 2023. They are working on an Industrial problem statement "Wind Turbine Predictive Maintenance using Machine Learning" given by Mathworks Banglore.
Each student is receiving 10,000/- rupees per month for the period of 10 months.
CHANAKYA Fellowship Project No: CFP/2022/A/012
CHANAKYA Grant Number: TIH-IoT/2023-03/HRD/CHANAKYA/SL/CFP-006A
Project Title: Wind Turbine Predictive Maintenance using Machine Learning