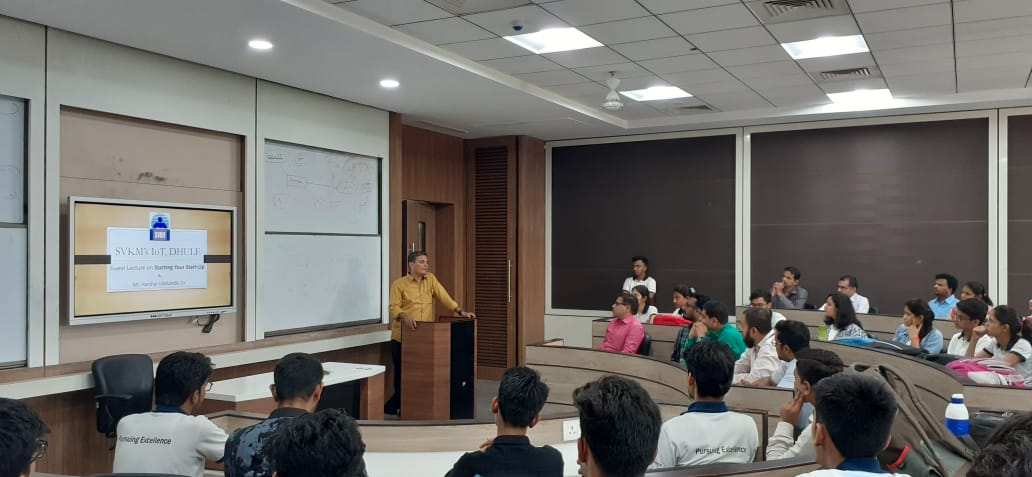 Profile
Mr. Harshal Vibhandik
B.Tech, ICT Mumbai
M.B.A. (Finance) New York, U.S.A.
Worked as investment banker in New York USA for ten years. Came back to India in 2015 and started serving the country by social work of digitizing 1000+ Z. P. Schools in the state of Maharashtra. Presently working as mentor to young minds for providing funding for their startup ideas.
In Today's lecture, Mr. Harshal Vibhandik has shared his experience from his college to the startup. He is given focus on importance of startup. In today's session, he selected 2 students from our college Mr. Sanket Bhardawaj(TYBTech IT) and Mr. Chandan Punjabi(TYBTech IT) as a mentee. More than 80 students were attended today's lecture. Principal Dr. Nilesh Salunke appreciated today's lecture. This guest lecture arranged by Association of Computer Engineering Students and Associations of IT Students under Computer Engineering and Information Technology Department.