Message from Head of Department (Mechanical Engineering))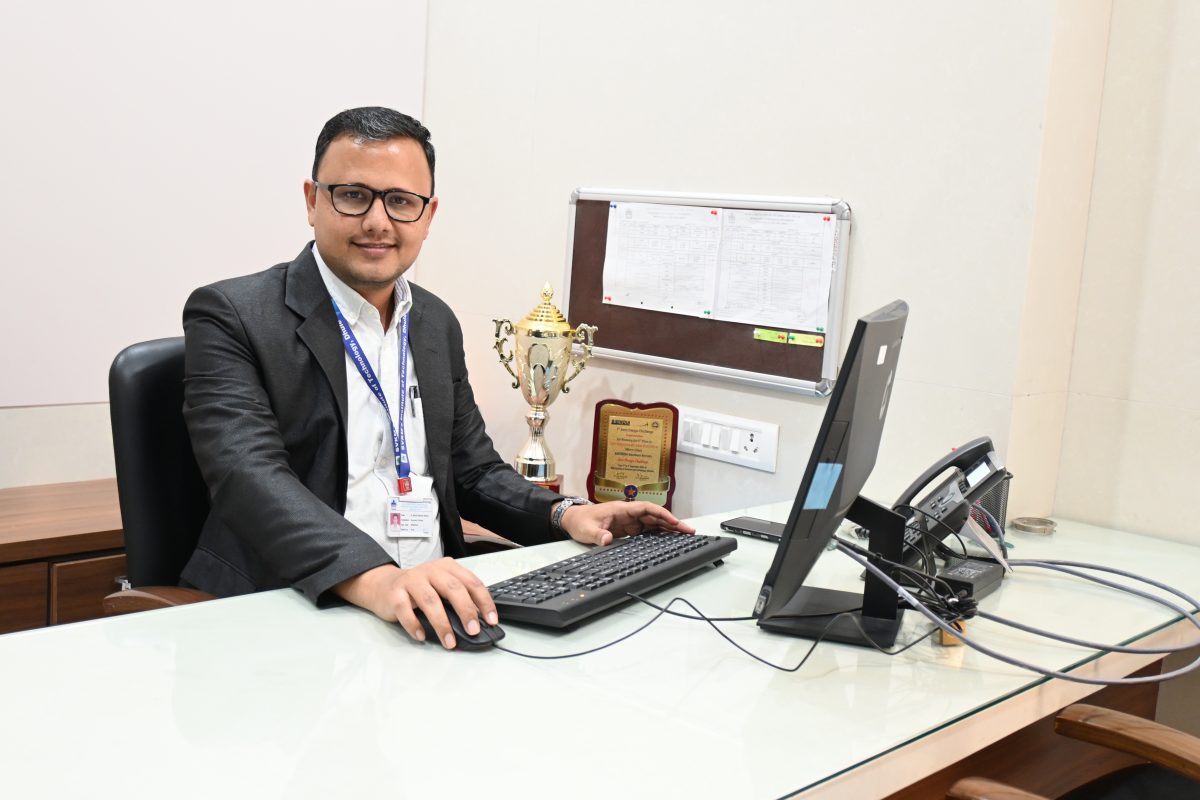 Department of Mechanical Engineering was incepted in Academic Year 2017 – 18 with an intake of 60 students. The department offers Four Year Degree course (B. Tech.) in Mechanical Engineering. The department has highly qualified faculty members from institutes of national importance such as IITs & NITs. 04 faculty members have completed their Ph.D. from IIT Bombay, National Institute of Technology, Surat & Institute of Chemical Technology, Mumbai. 07 faculty members have completed their Post-Graduation in Mechanical Engineering from various reputed government institutions such as VNIT Nagpur, SPCE Mumbai, and VJTI Mumbai & are pursuing their PhDs from prominent institutions.
The department has state-of-the-art laboratories & workshop equipped with the latest hardware such as CNC Lathe &Milling Machines, a Welding Shop, a Carpentry Shop, Computerized experimental setups of Diesel Engine and Petrol Engines, Heat transfer test rigs, Air Conditioning Systems, an Ice Plant, Steam Generation System, etc. Also, Department has an industry-ready CAD CAM Lab equipped with Licensed versions of commercial software such as Ansys, Autodesk's Inventor Professional & AutoCAD as well as 3D printer, which have high industrial requirements.
The department is proudly associated with various Professional Bodies such as the Society of Automotive Engineers (SAE), the Indian Society of Heating, Refrigeration, and Air Conditioning Engineers (ISHRAE), Indian Society for Technical Education (ISTE). Association with these eminent institutions helps the students to remain up to date with the latest knowledge and technological development ongoing in the industry.
All the classrooms are equipped with a Senses Intelligent Interactive Panel, as well as comfortable seating arrangements and a dedicated sound system. Since its inception, the department has taken various pedagogical initiatives such as the use of smartboards, PowerPoint Presentations, YouTube videos, interactive models, real-world examples, experiential learning, collaborative learning, Coursera, NPTEL, MOOC Courses, Spoken Tutorial, etc.
To help the students with their final year projects & conduct research on advanced topics, the department provides access to international journals and research papers through digital library access for every student. The department provides opportunities for Project Based Learning (PBL) through participation in various national-level competitions such as SAE BAJA, Aero modeling, DTE Project Competitions, Avishkar, etc., where students have won several prizes. Students have also filed patents on the basis of their project works.
Department has signed a Memorandum of Understanding (MOU) with reputed industrial organizations to bring in industrial expertise, facilitating industrial visits, expert lectures, industry-oriented professional training, internships & industrial projects.
Students have secured accolades for the department in sports at district and university level.
Department has provided consistent placements to passing out students, both in core and non–core domains. Several students have started their own businesses in the domain such as e–commerce, automobile, and intellectual property rights. Students have been selected in reputed foreign universities for their Master's programs.
The department is embarked upon a lifelong journey of seeking excellence in Mechanical Engineering education wherein students will be equipped with the required Knowledge, Skills, and Approach so that he/she can become a problem solvers for society.
Mechanical Engineering Student's Association (MESA) organizes various co–curricular and extracurricular activities to promote leadership and teamwork among the students.
Dr. Hitesh Thakare ,
Associate Professor & HOD,
Mechanical Engineering 
Staff Achievements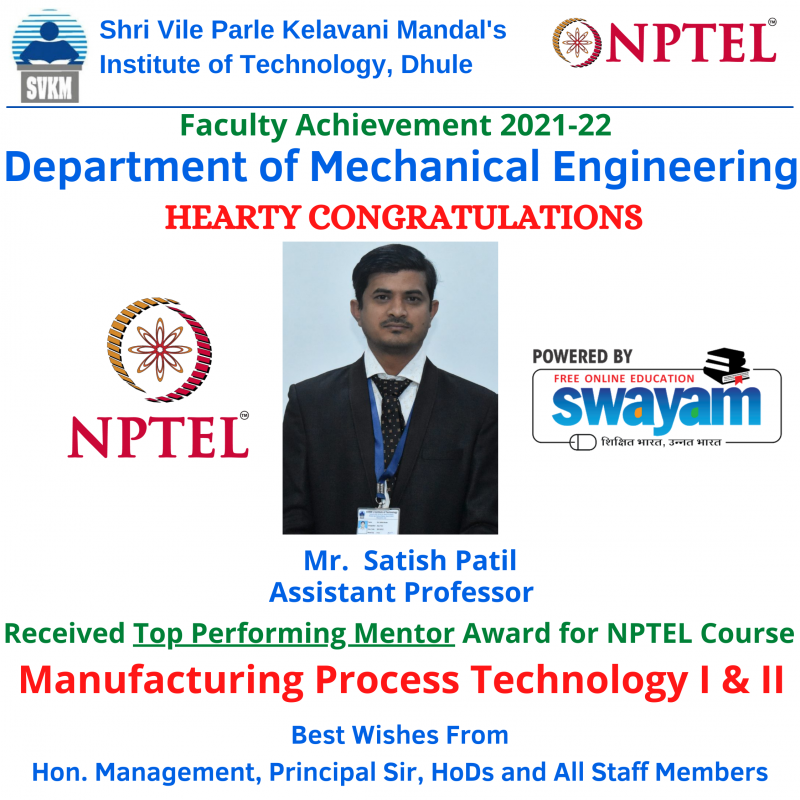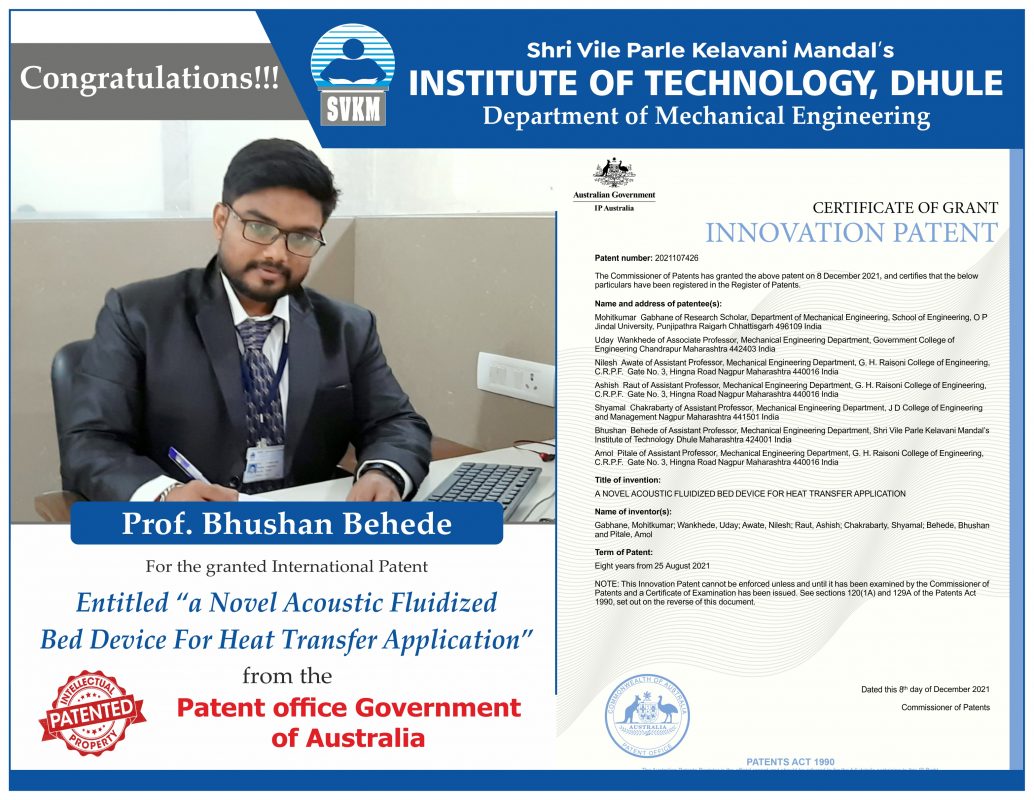 Student Placements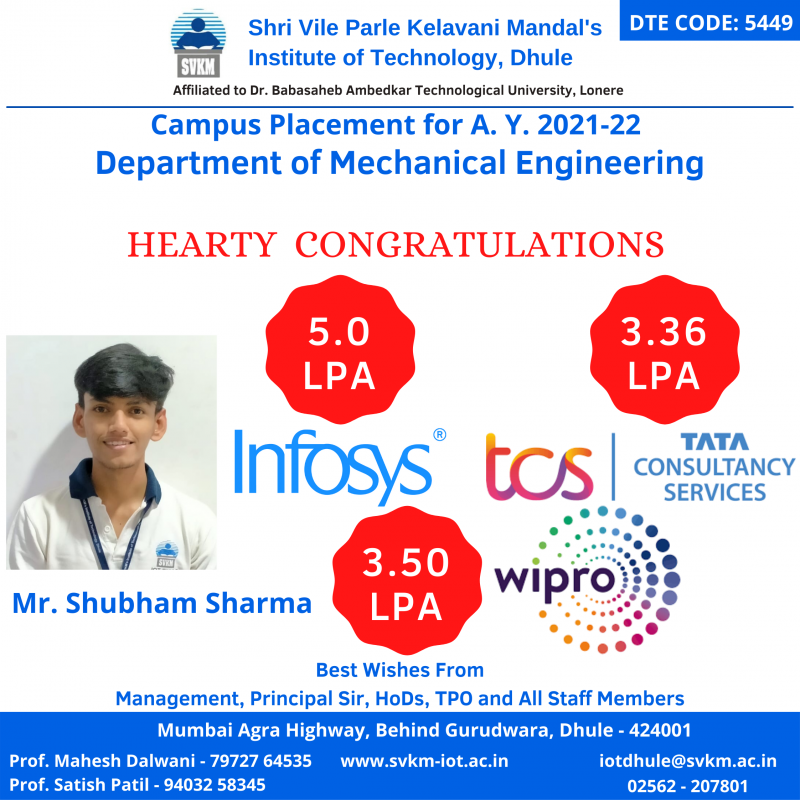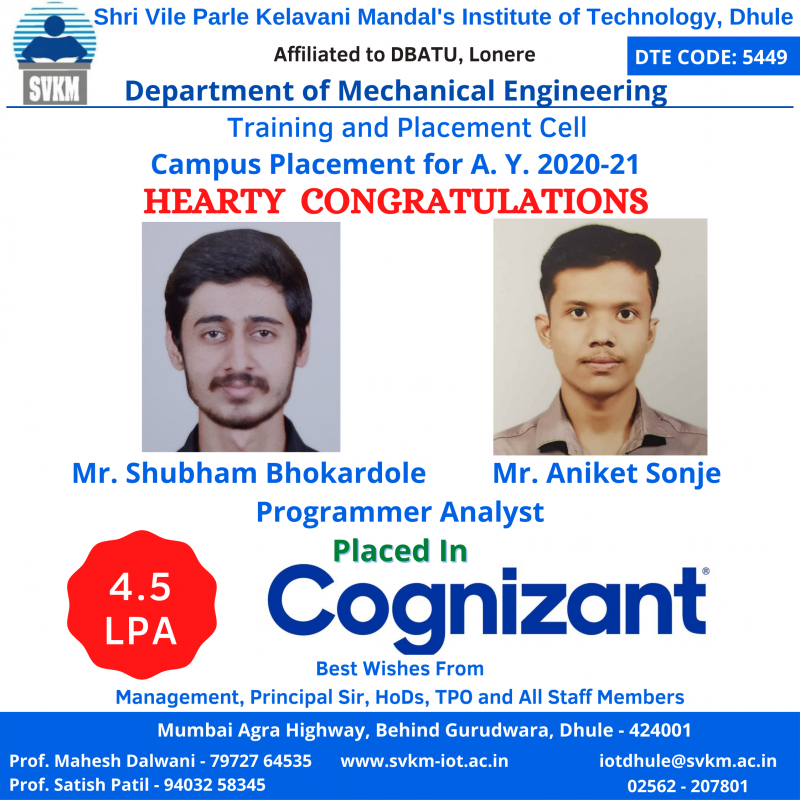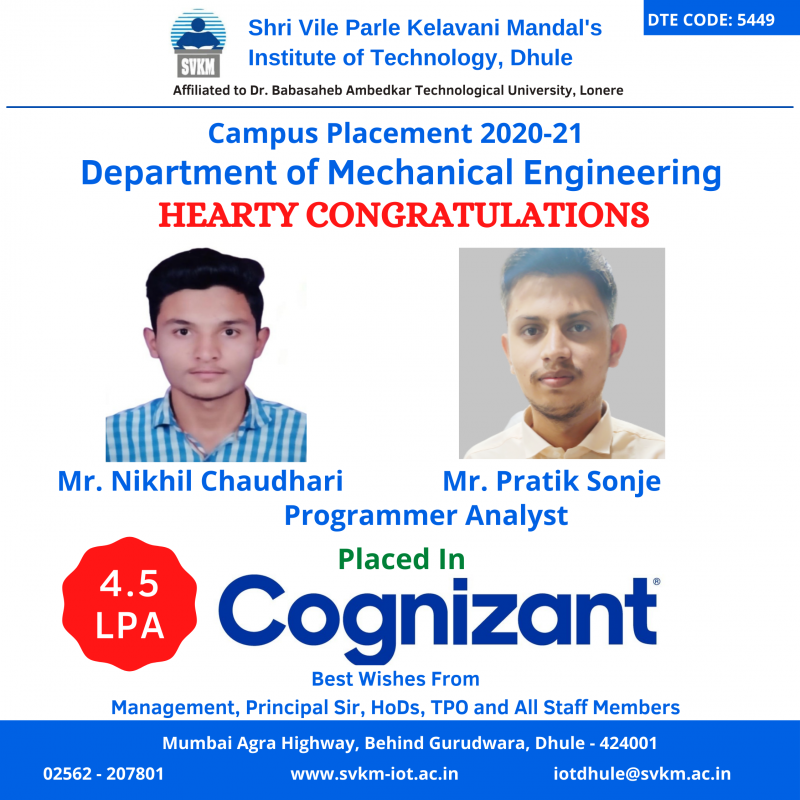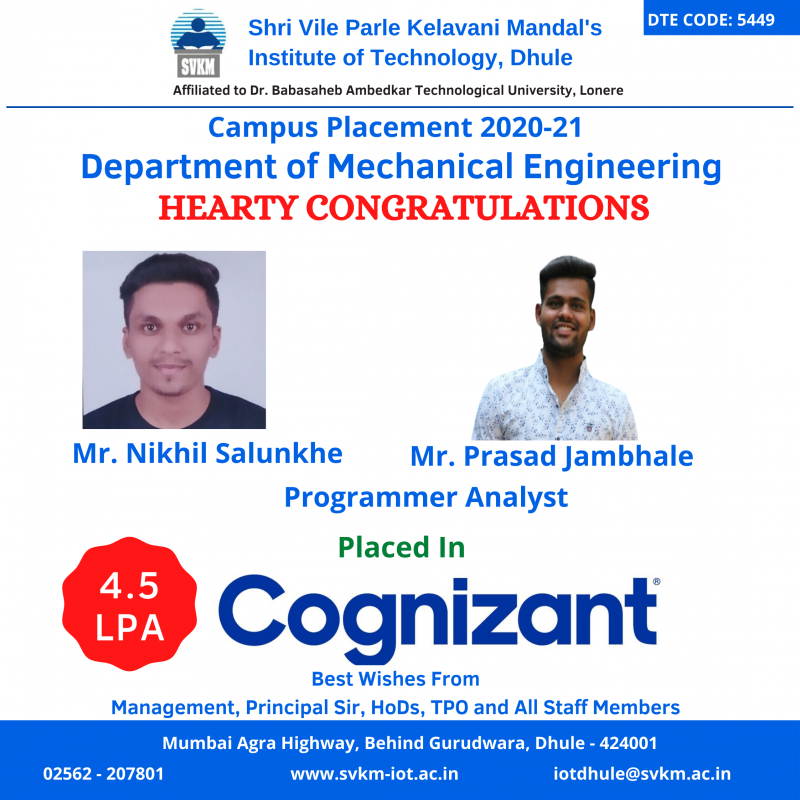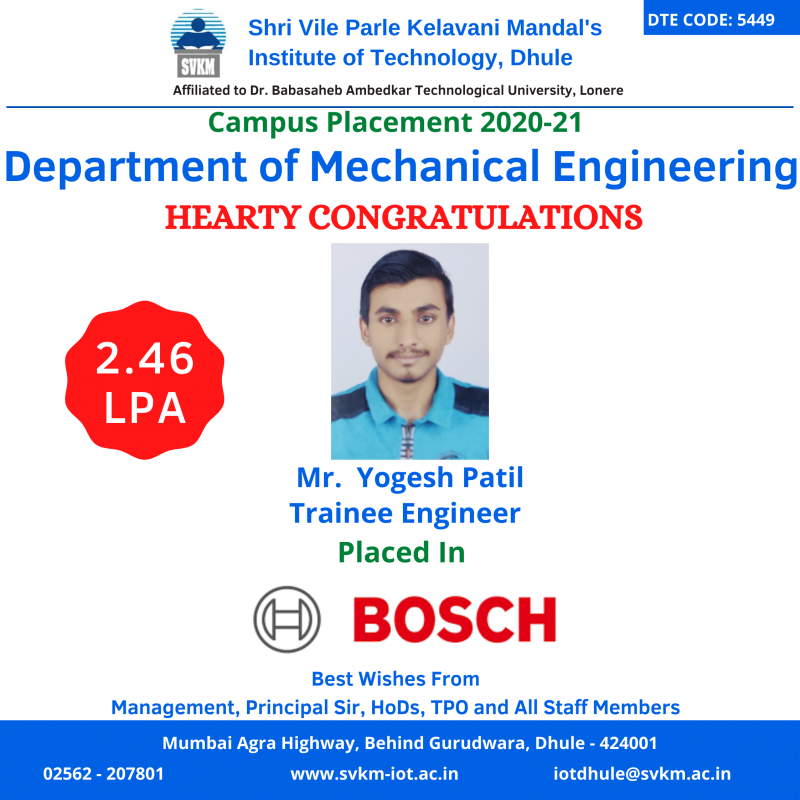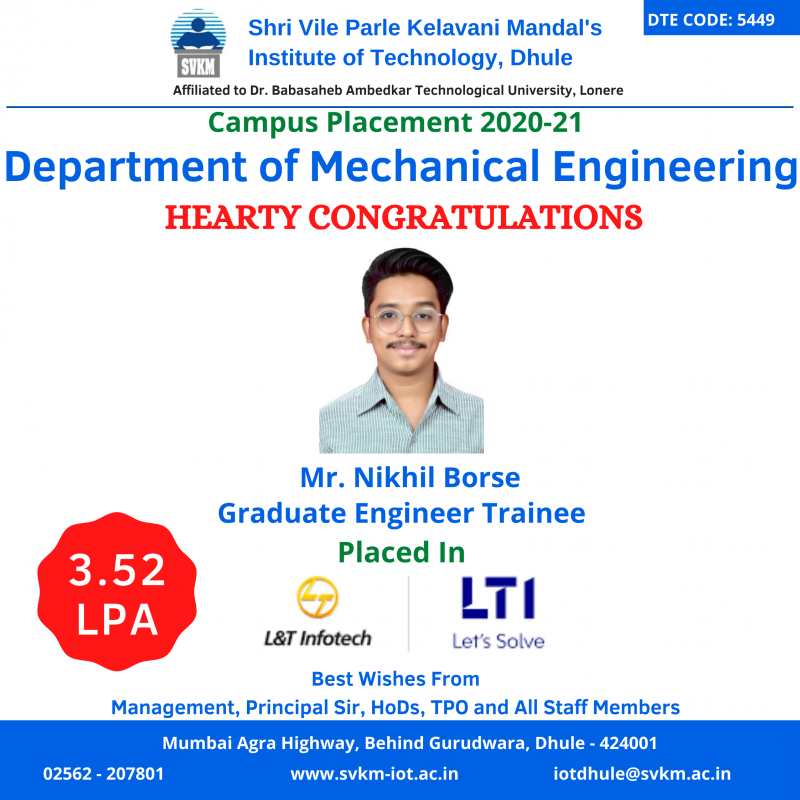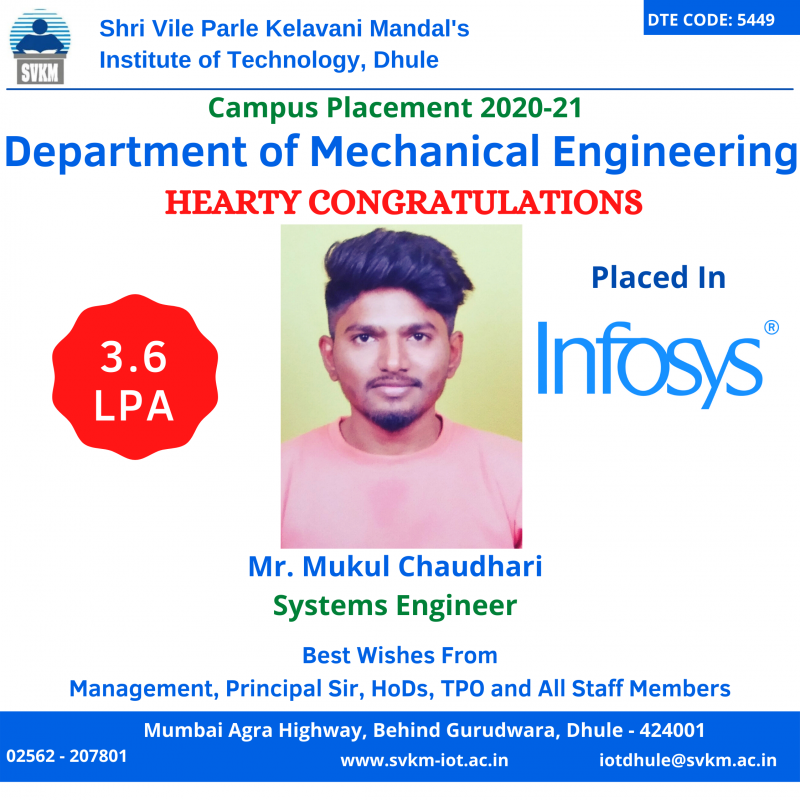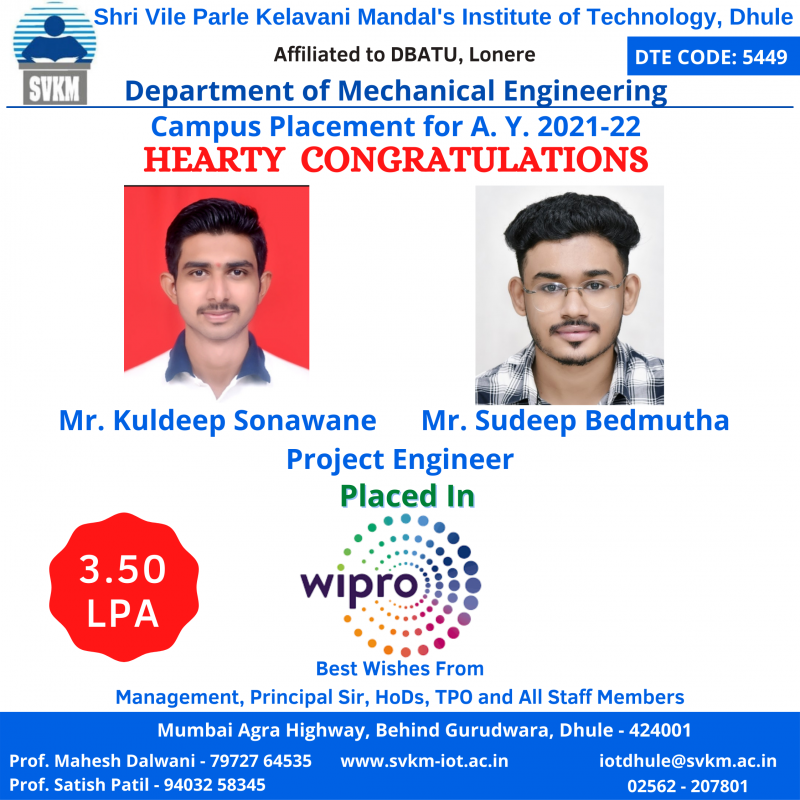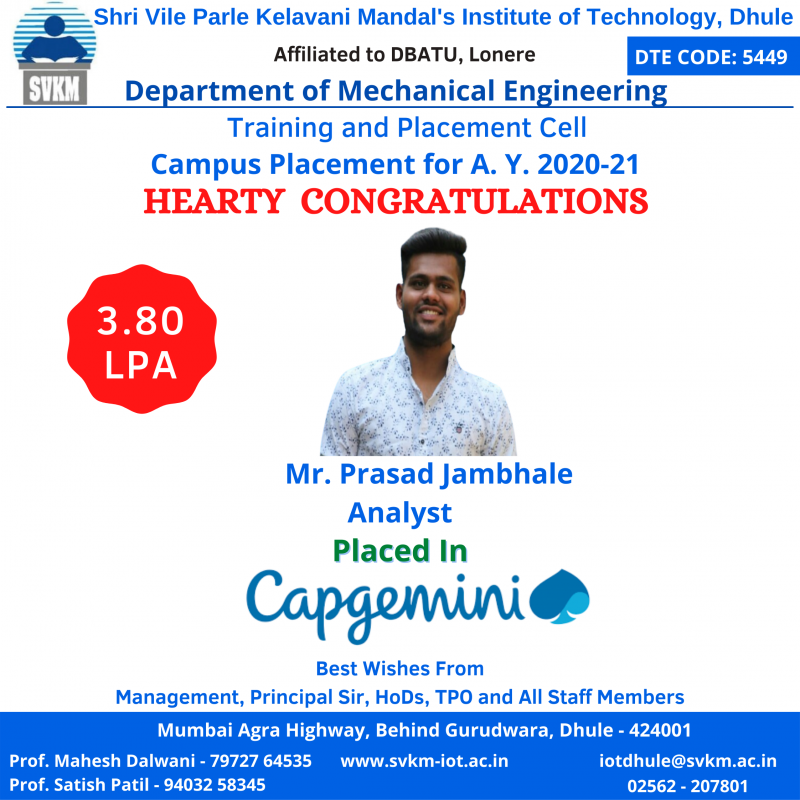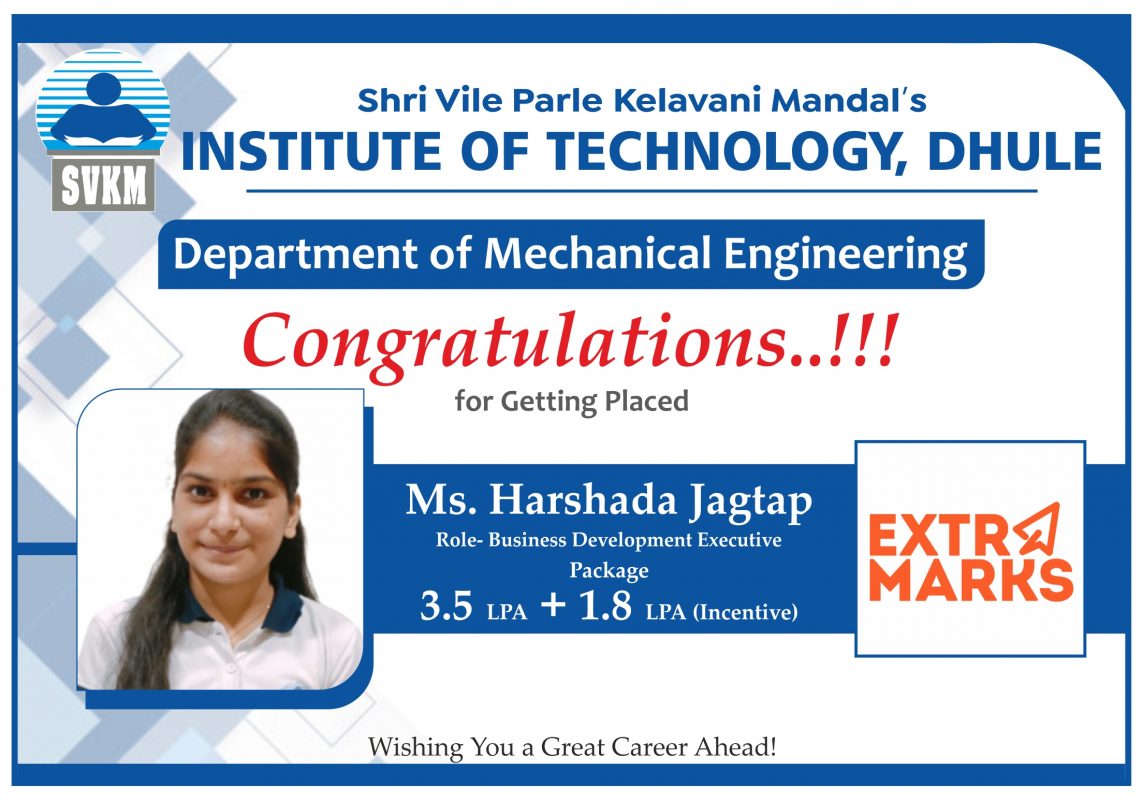 News & Events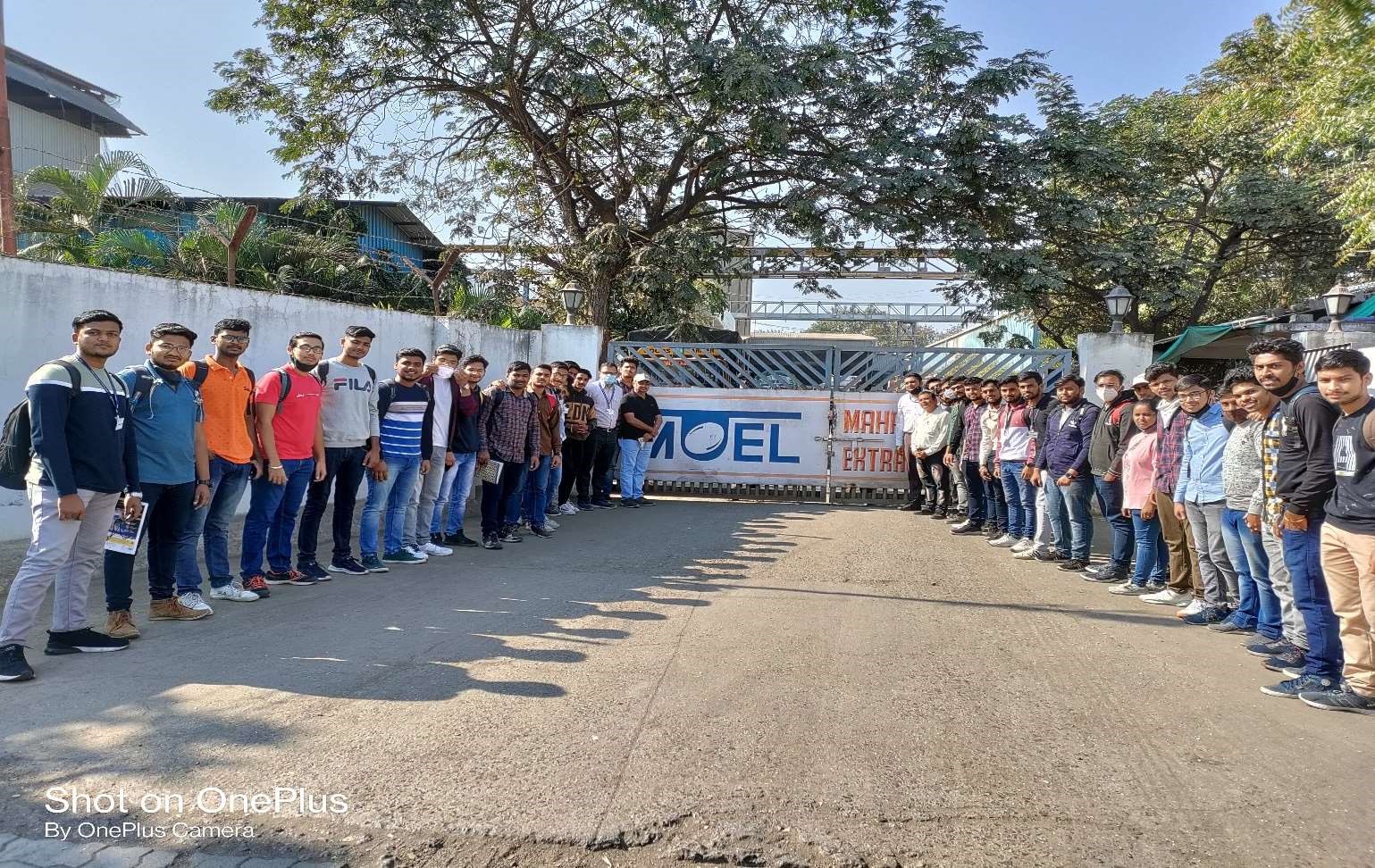 Industrial Visit
at Maharashtra Oil Extraction Ltd., Dhule