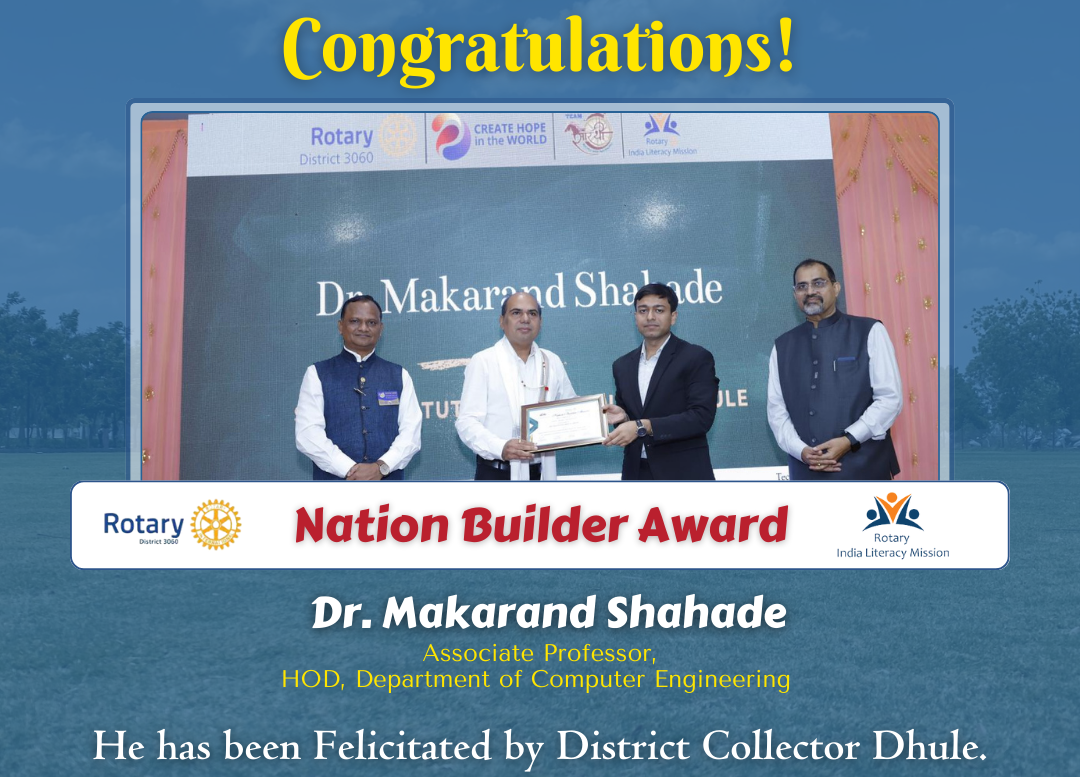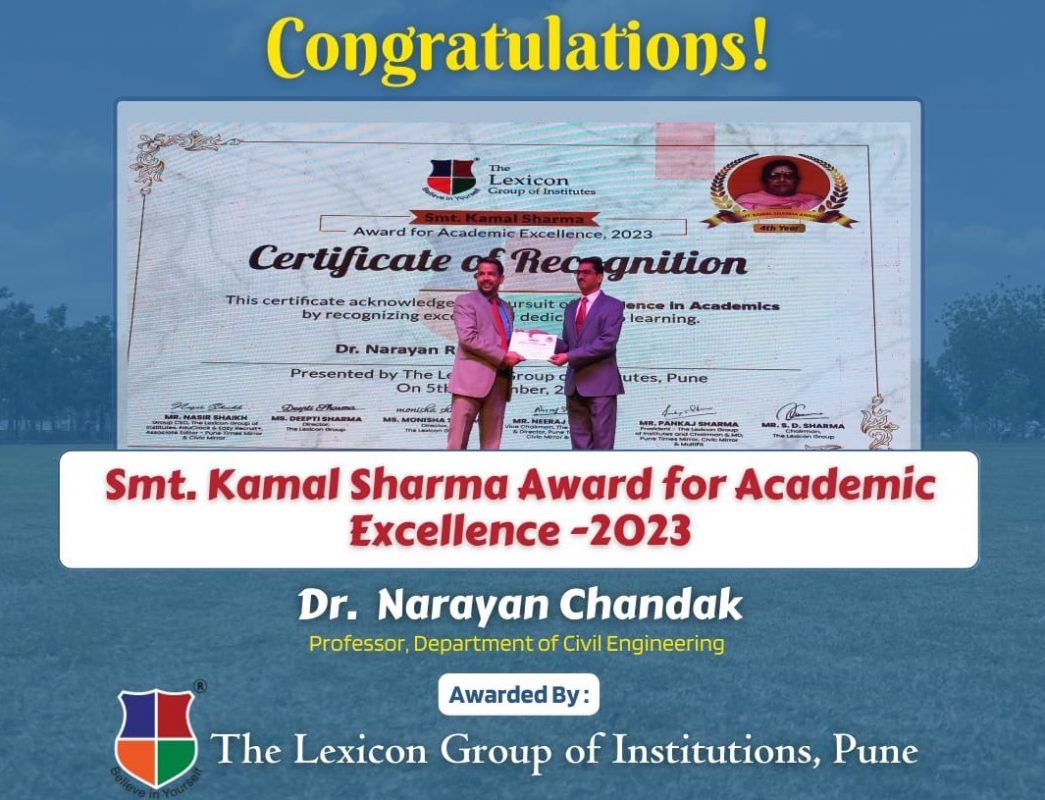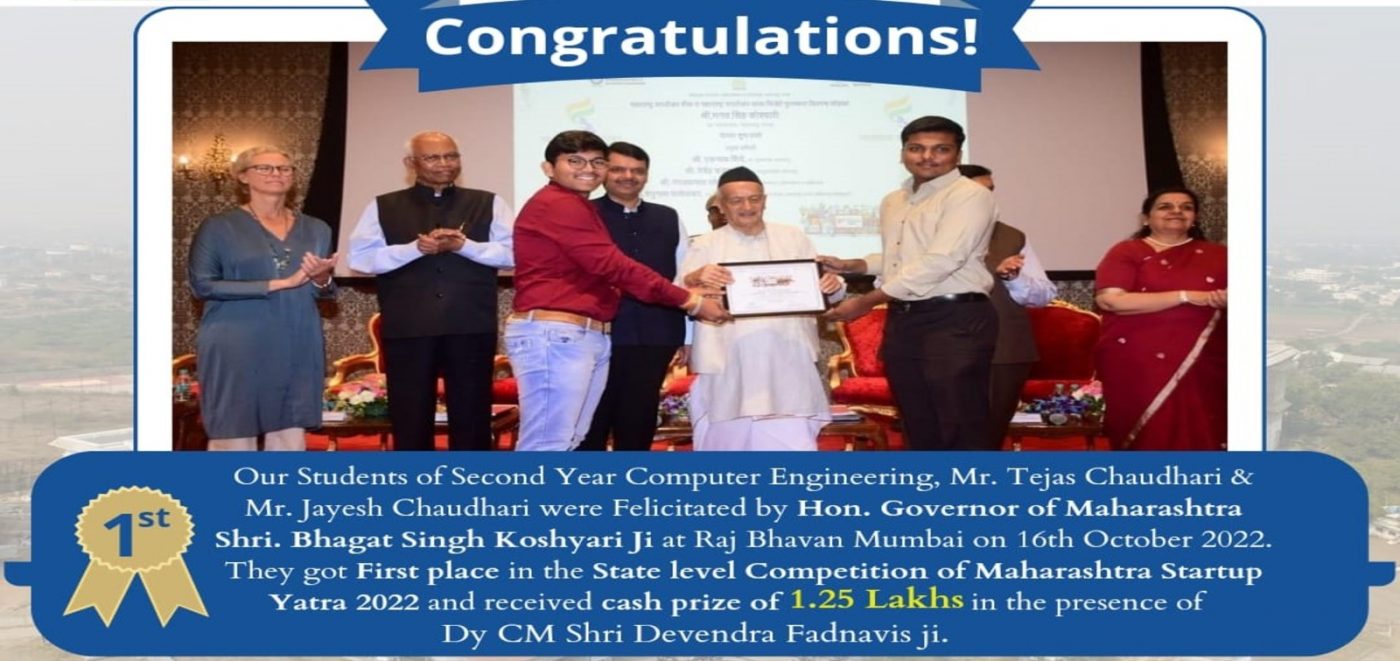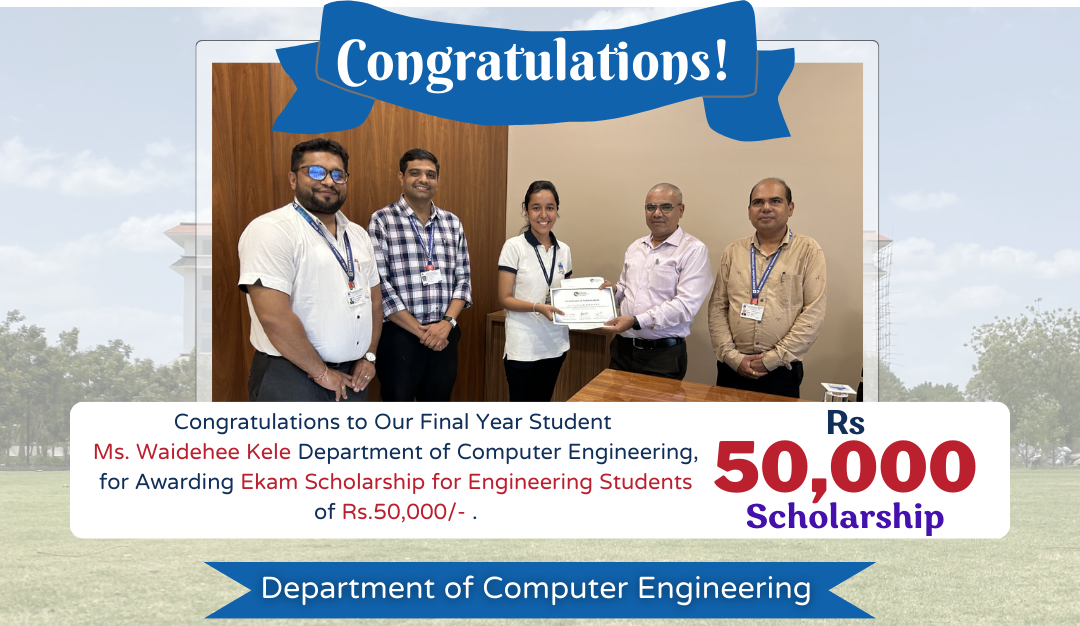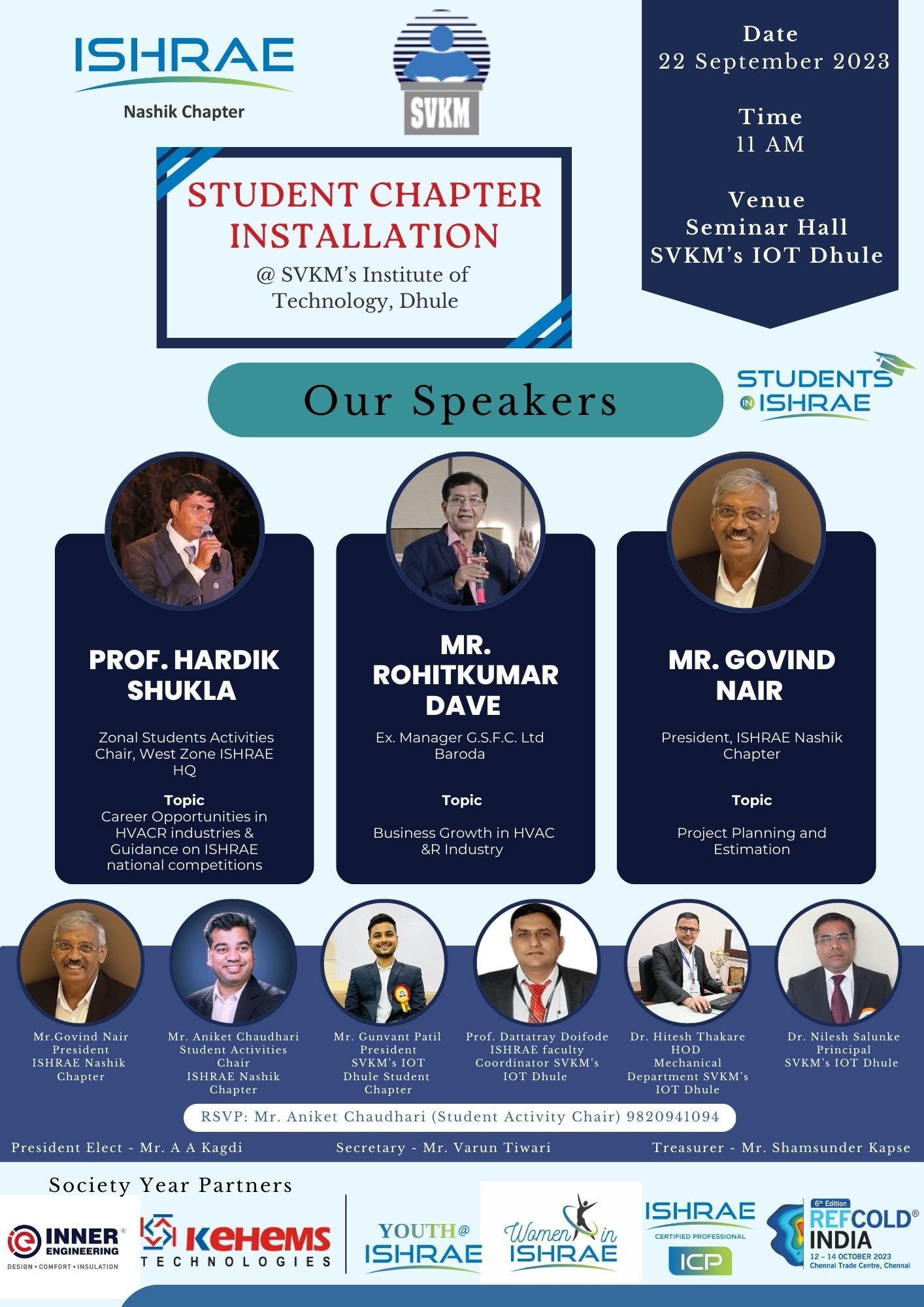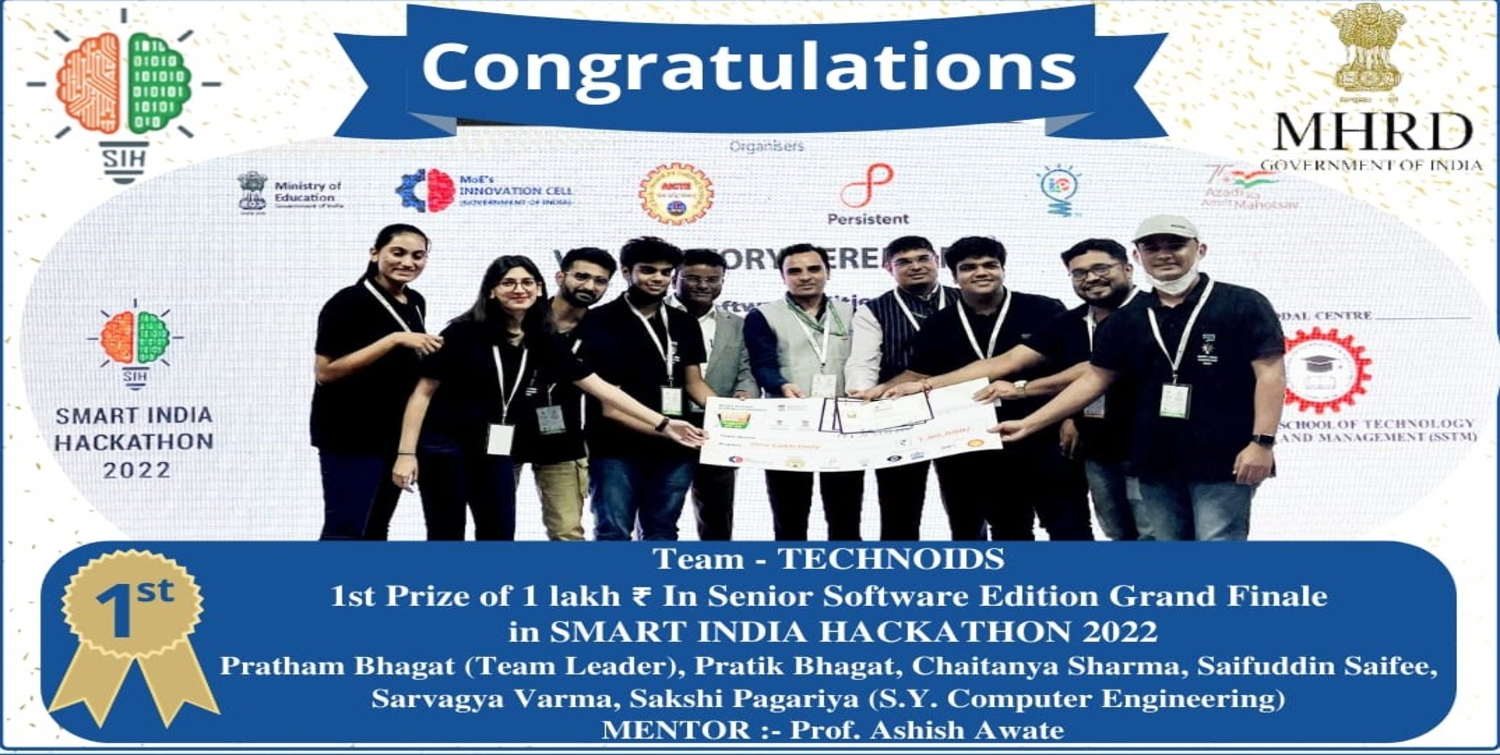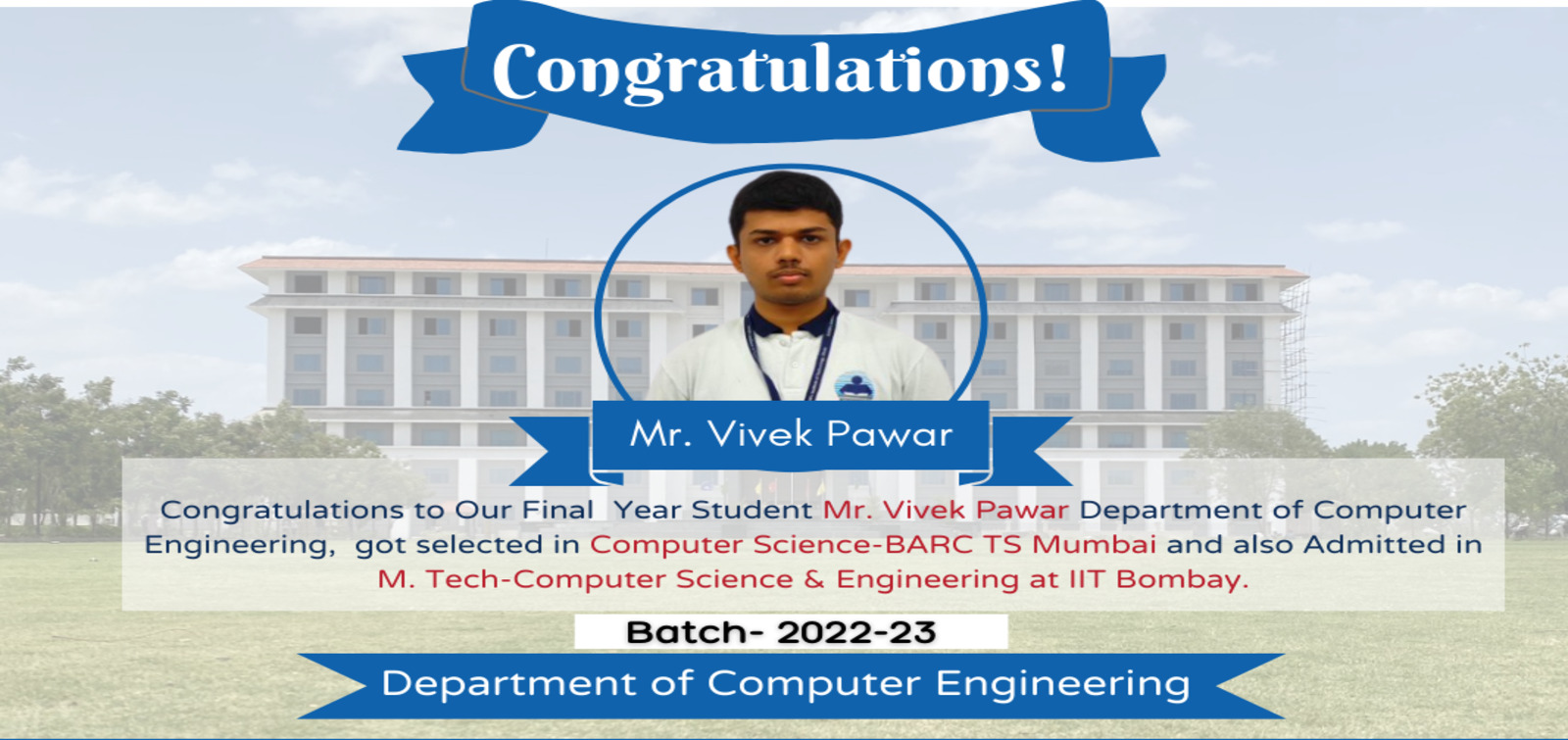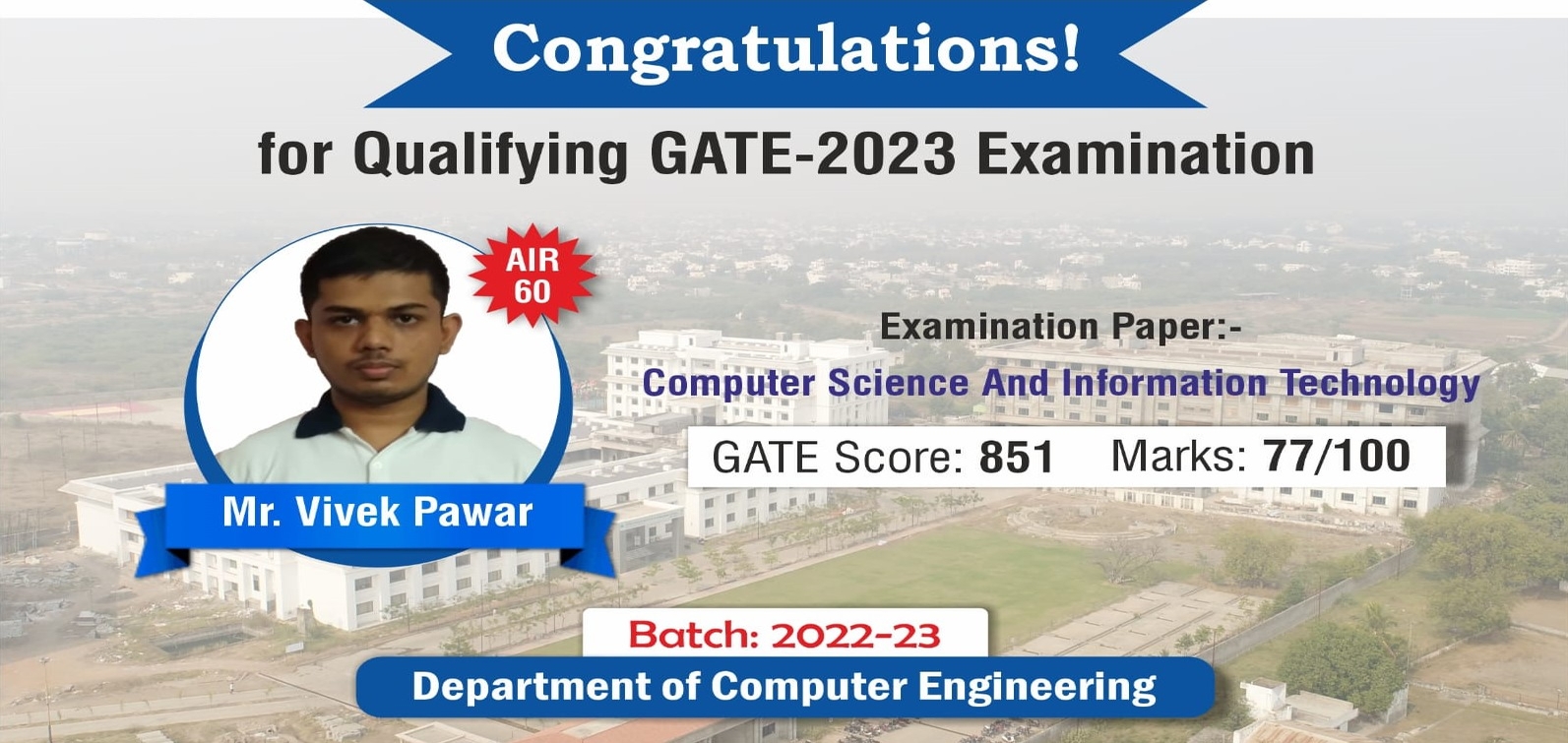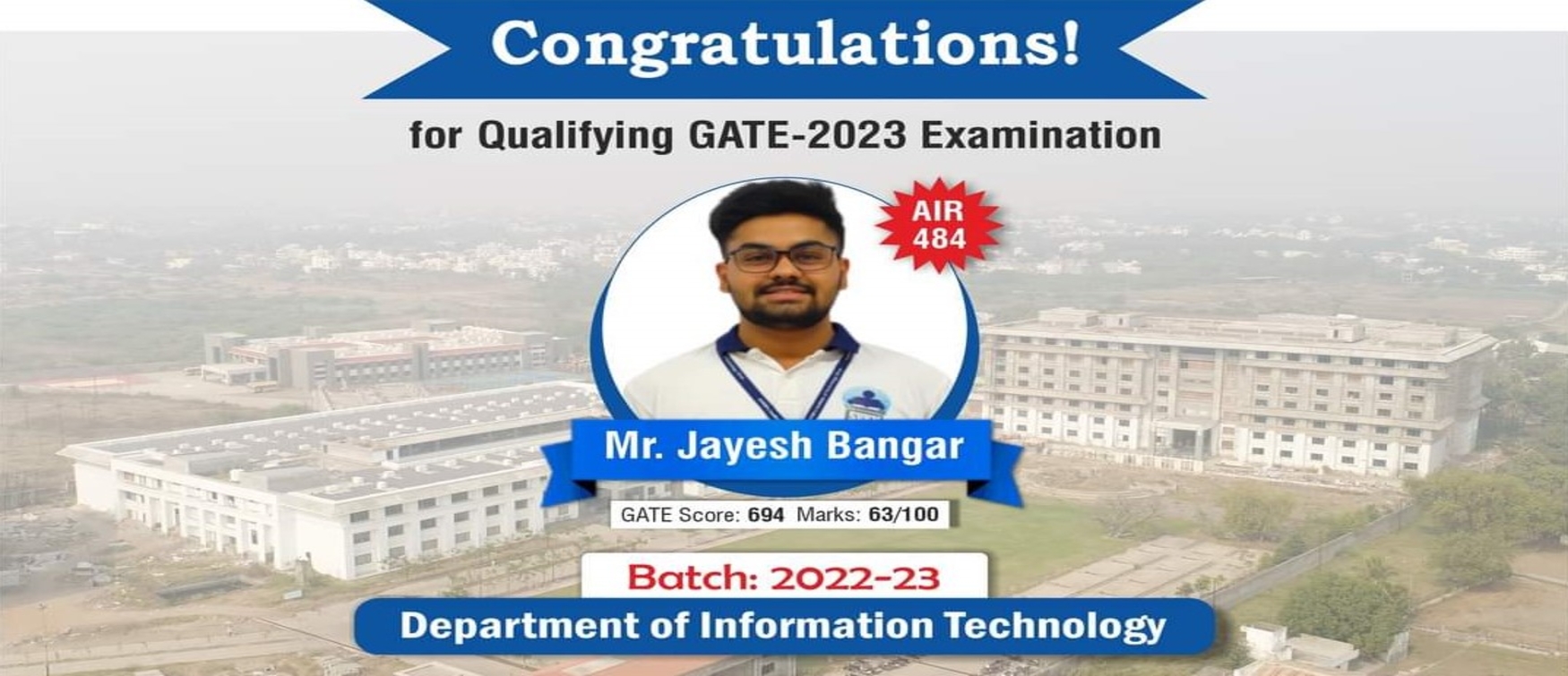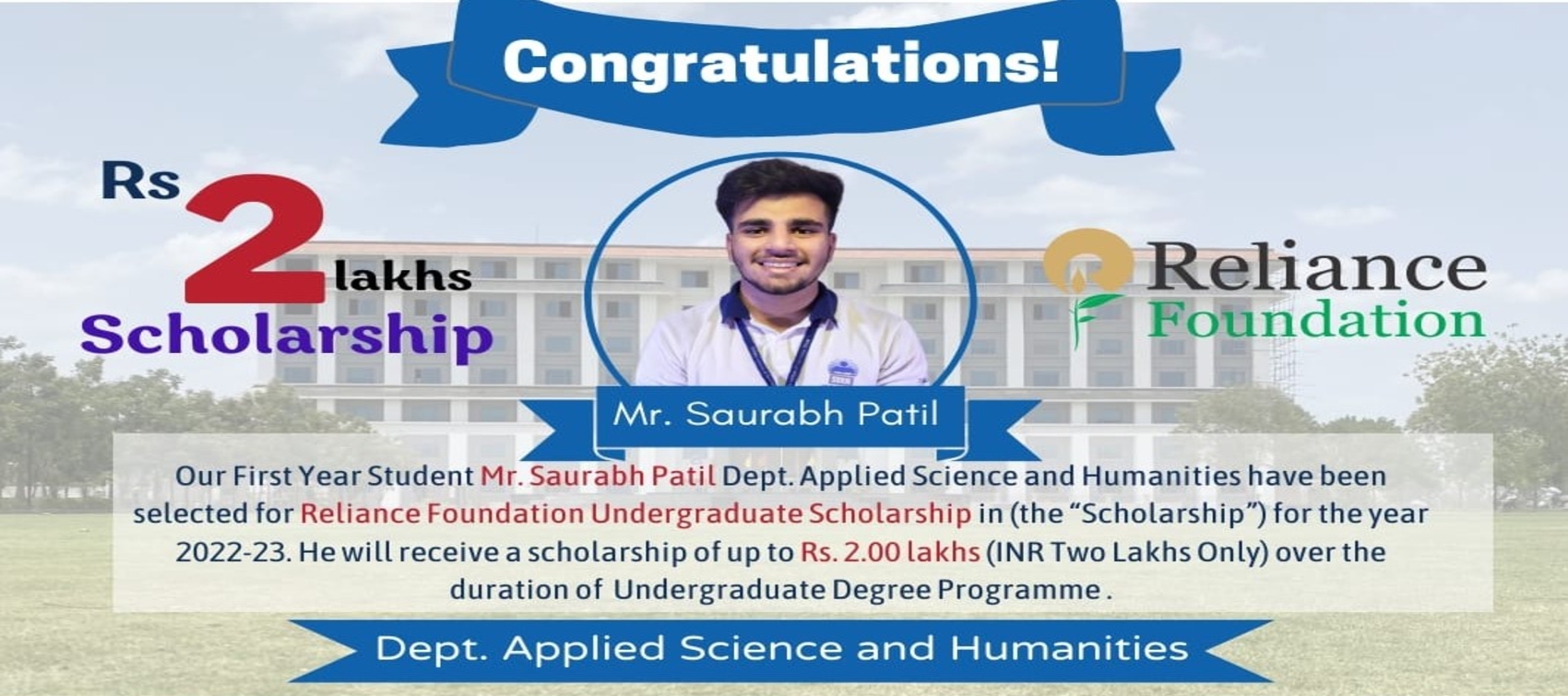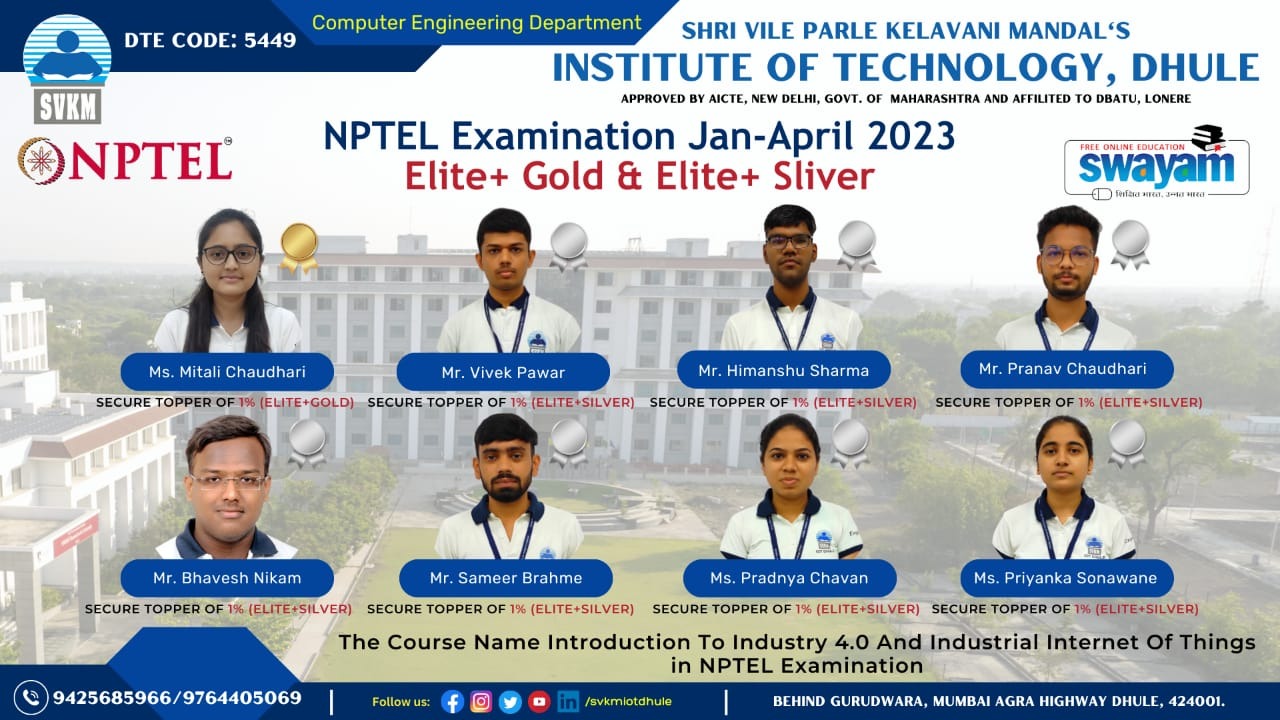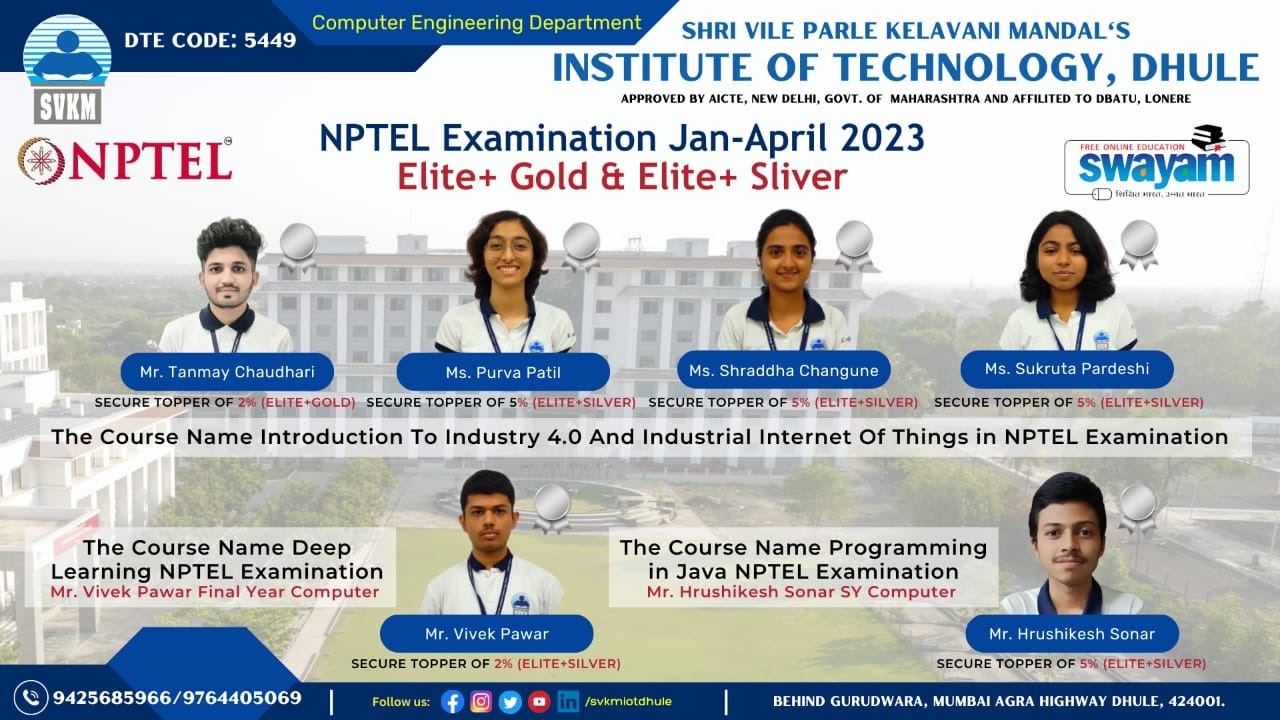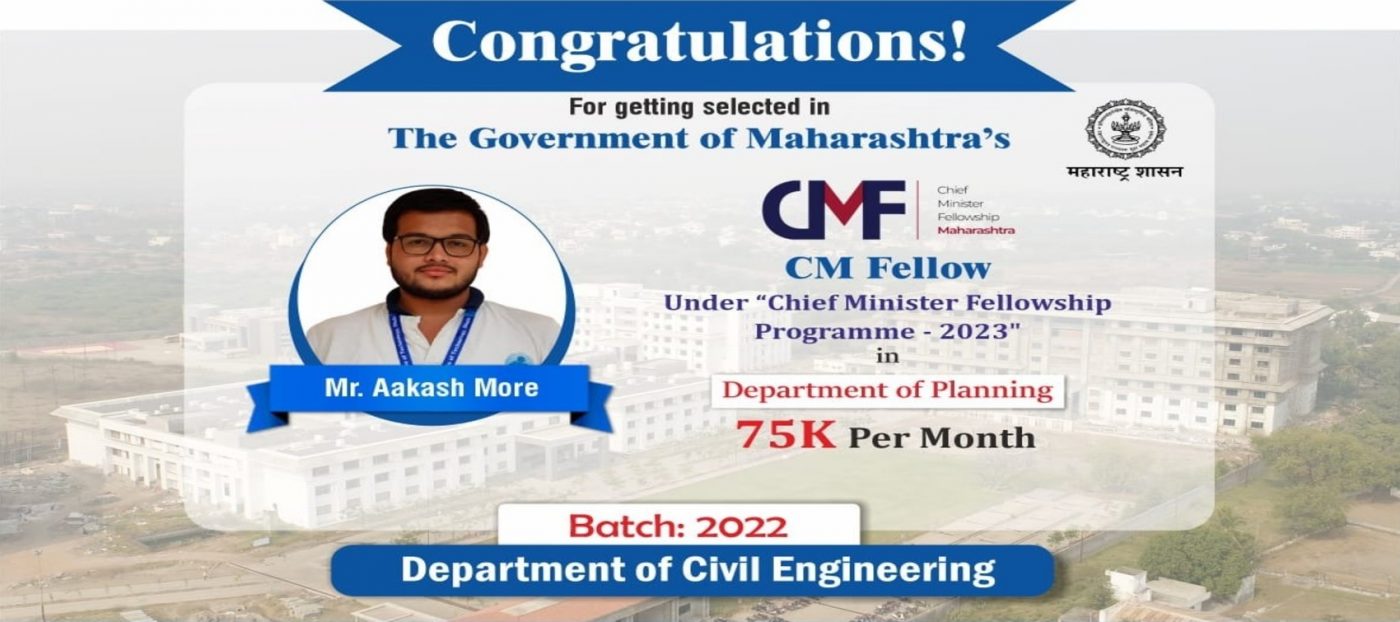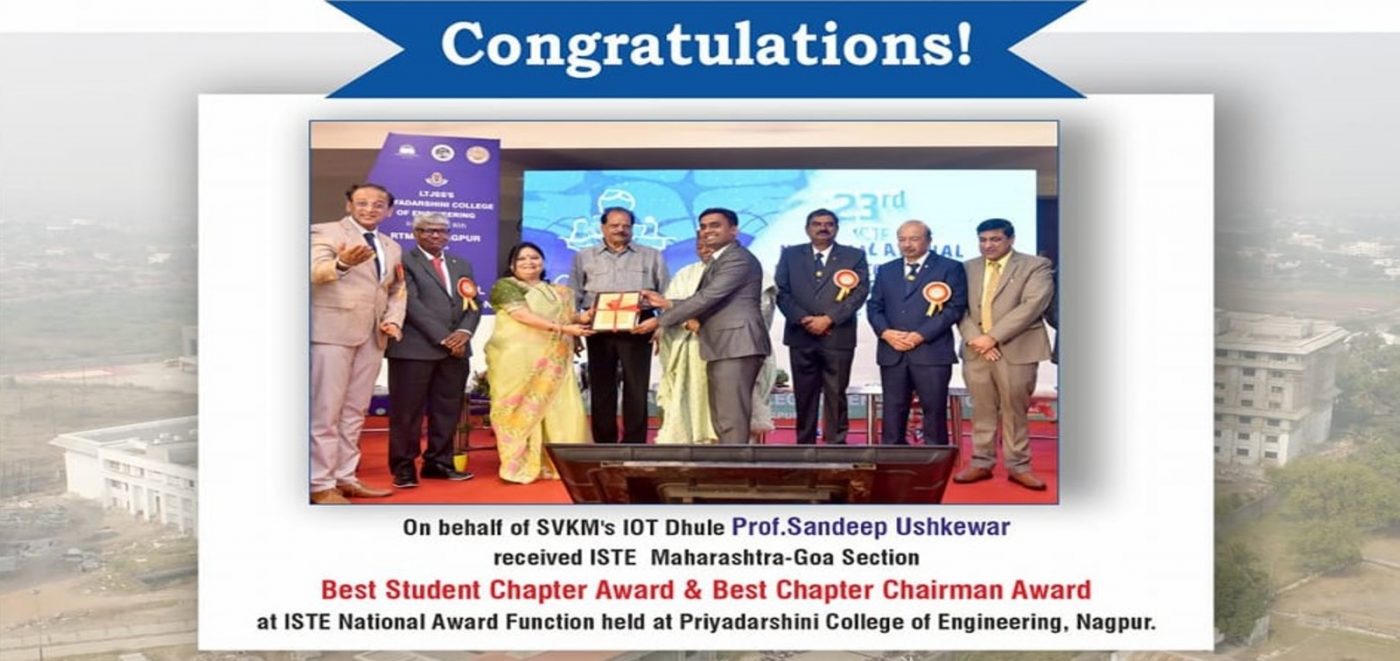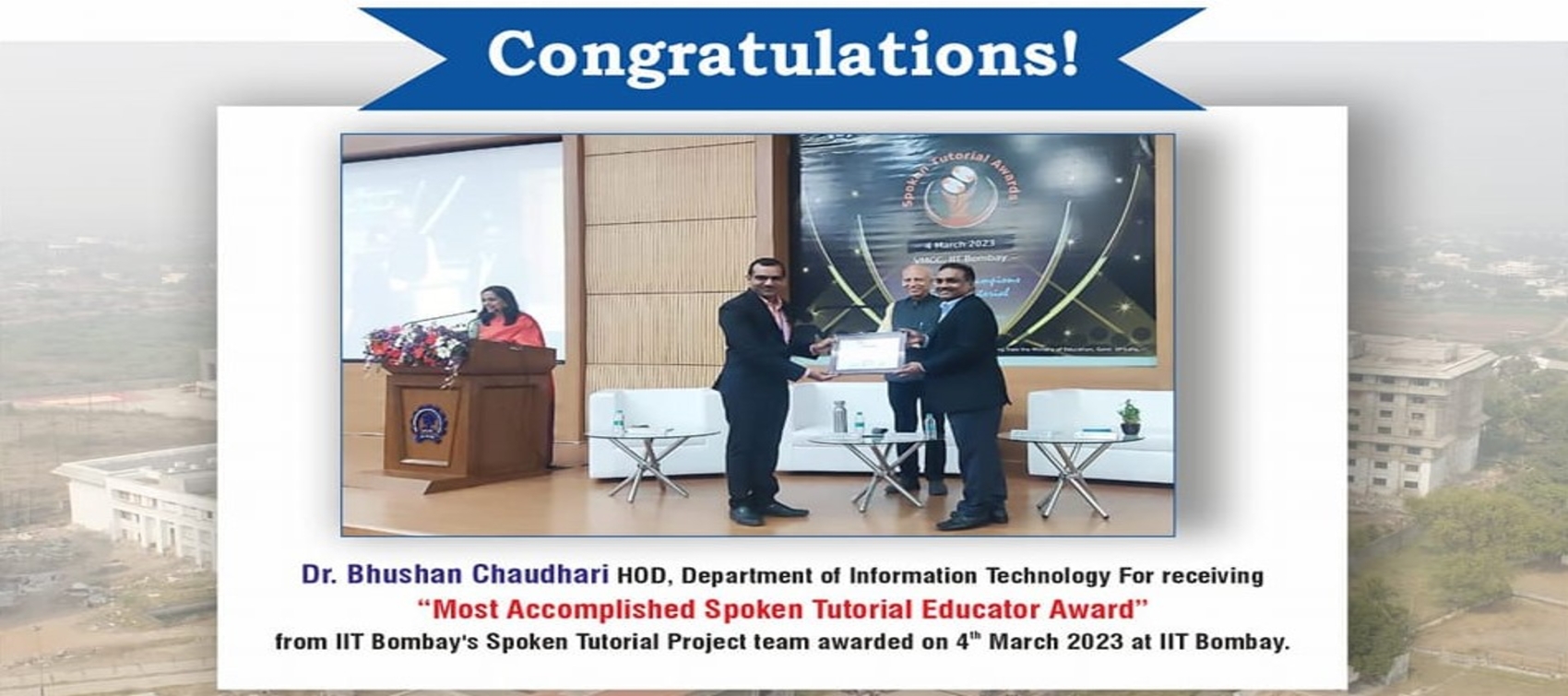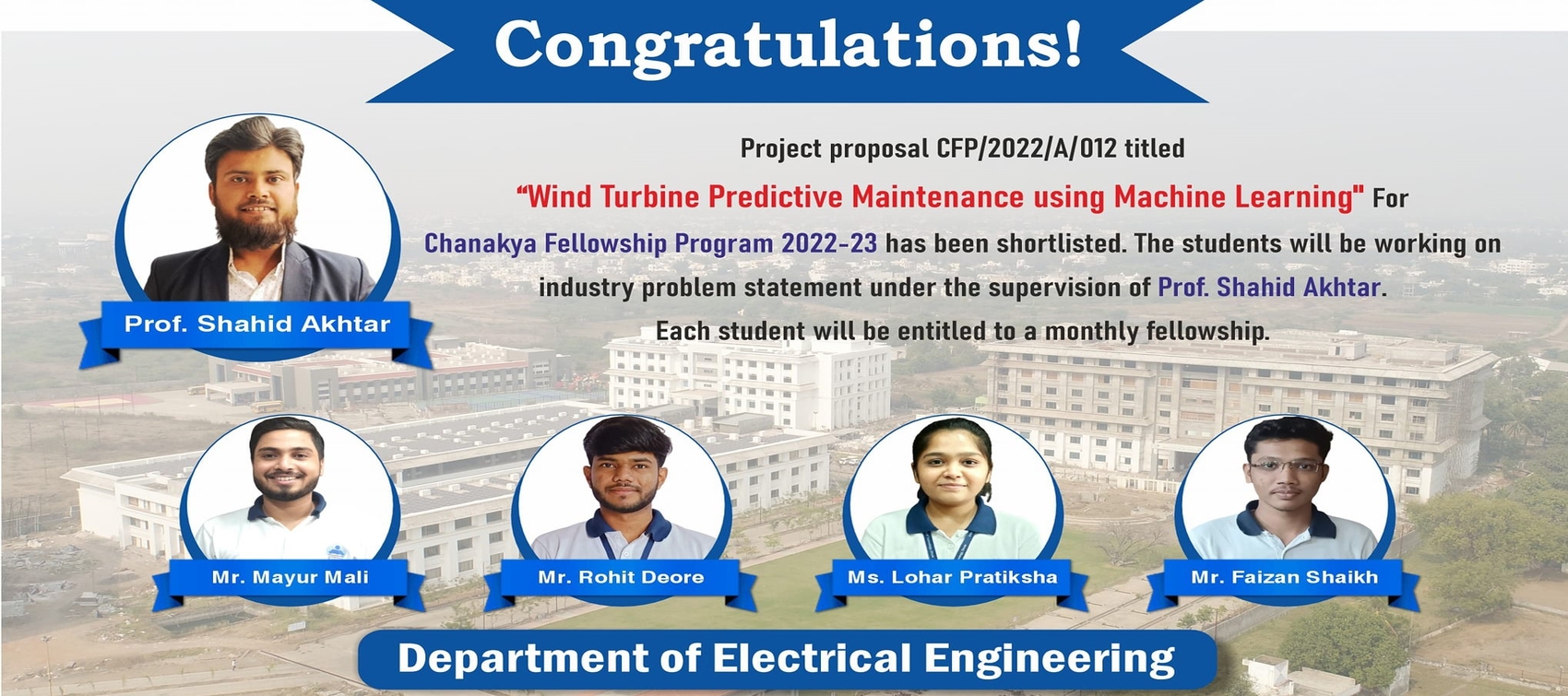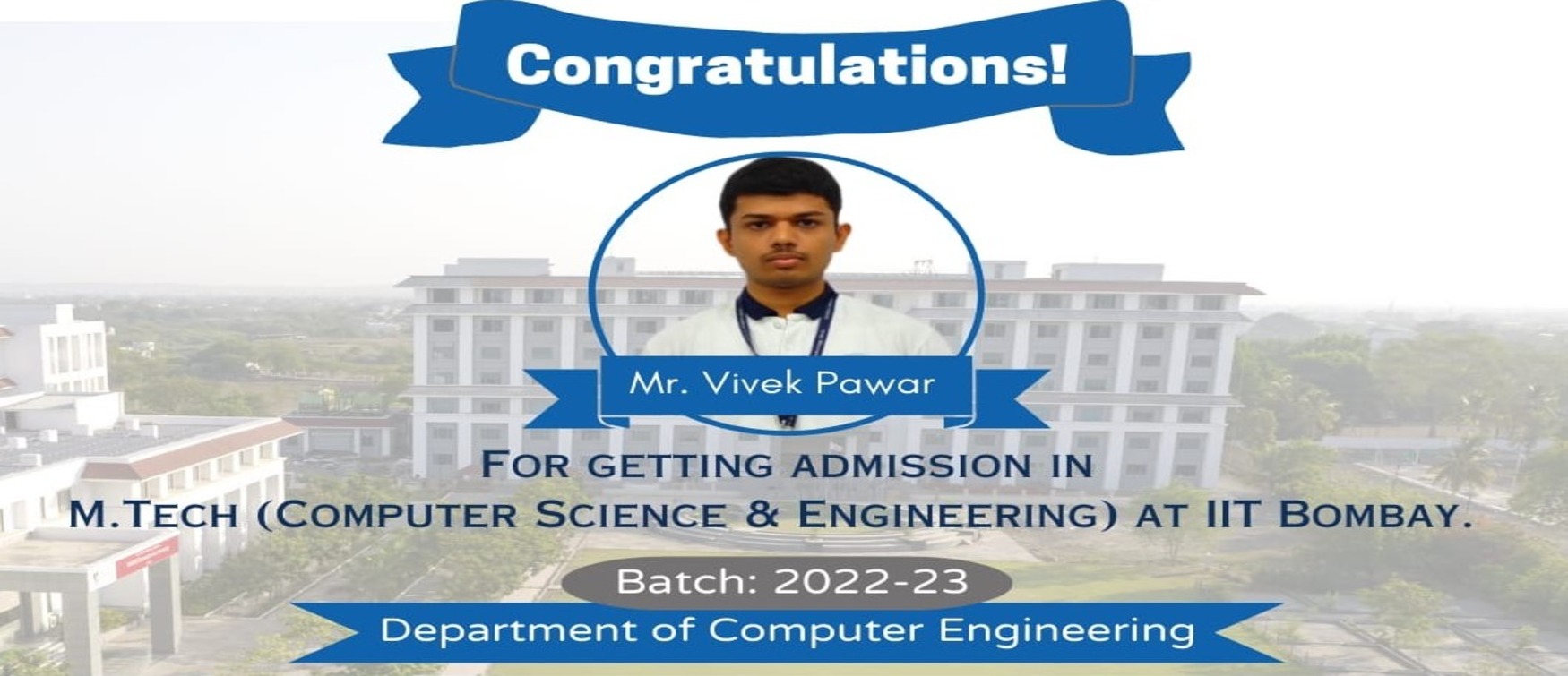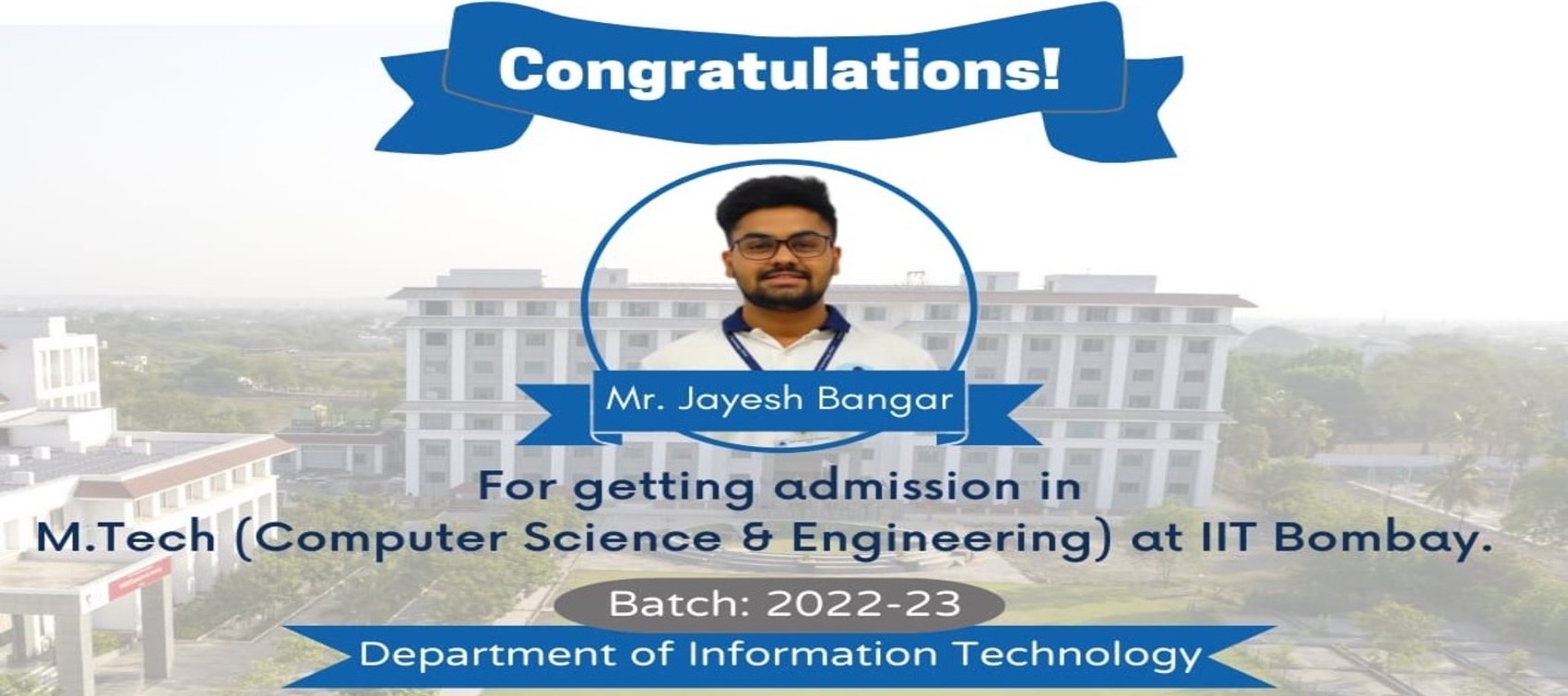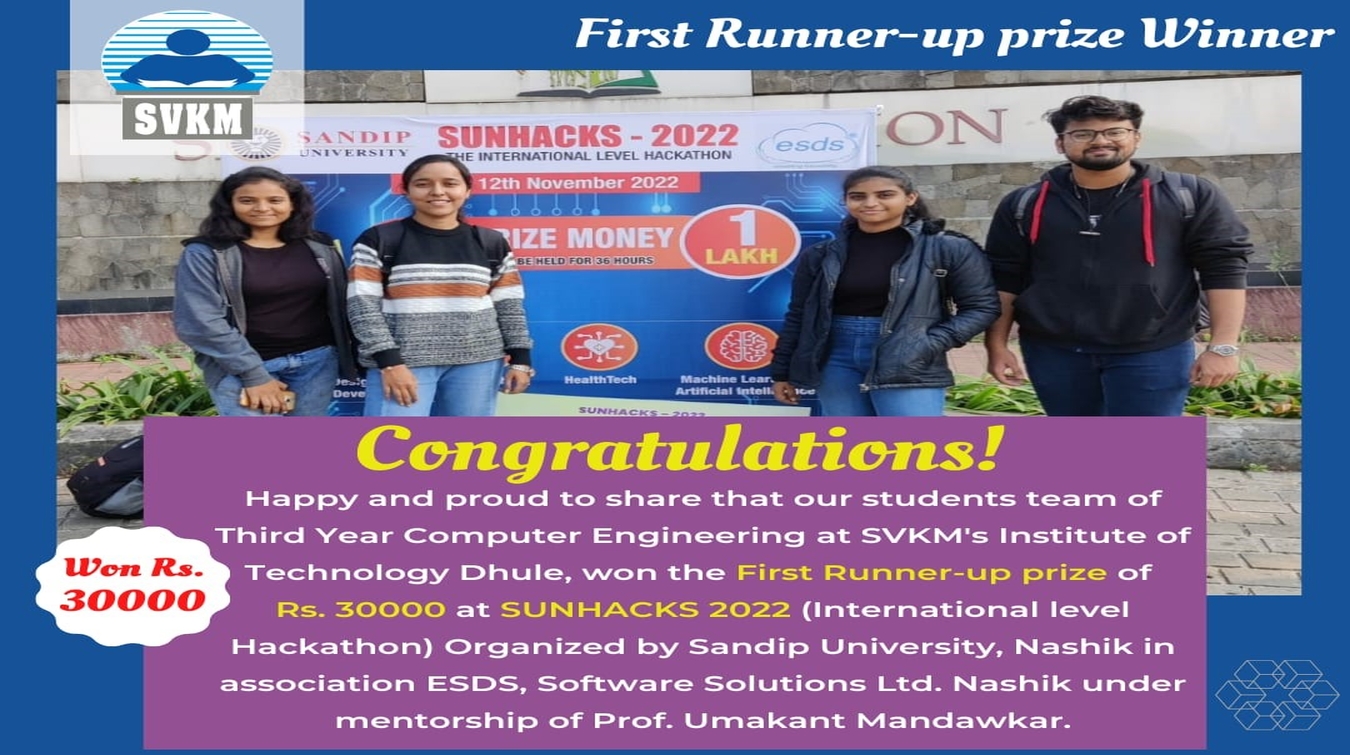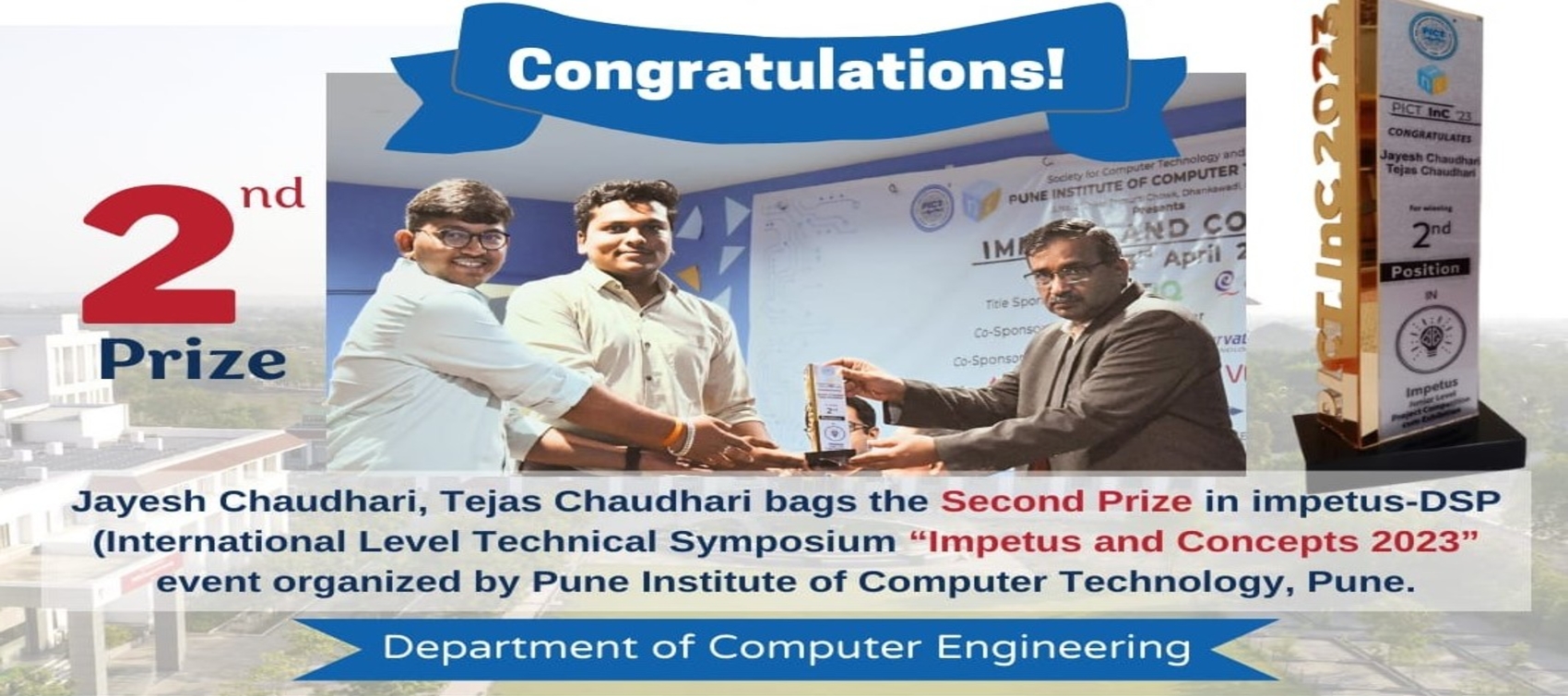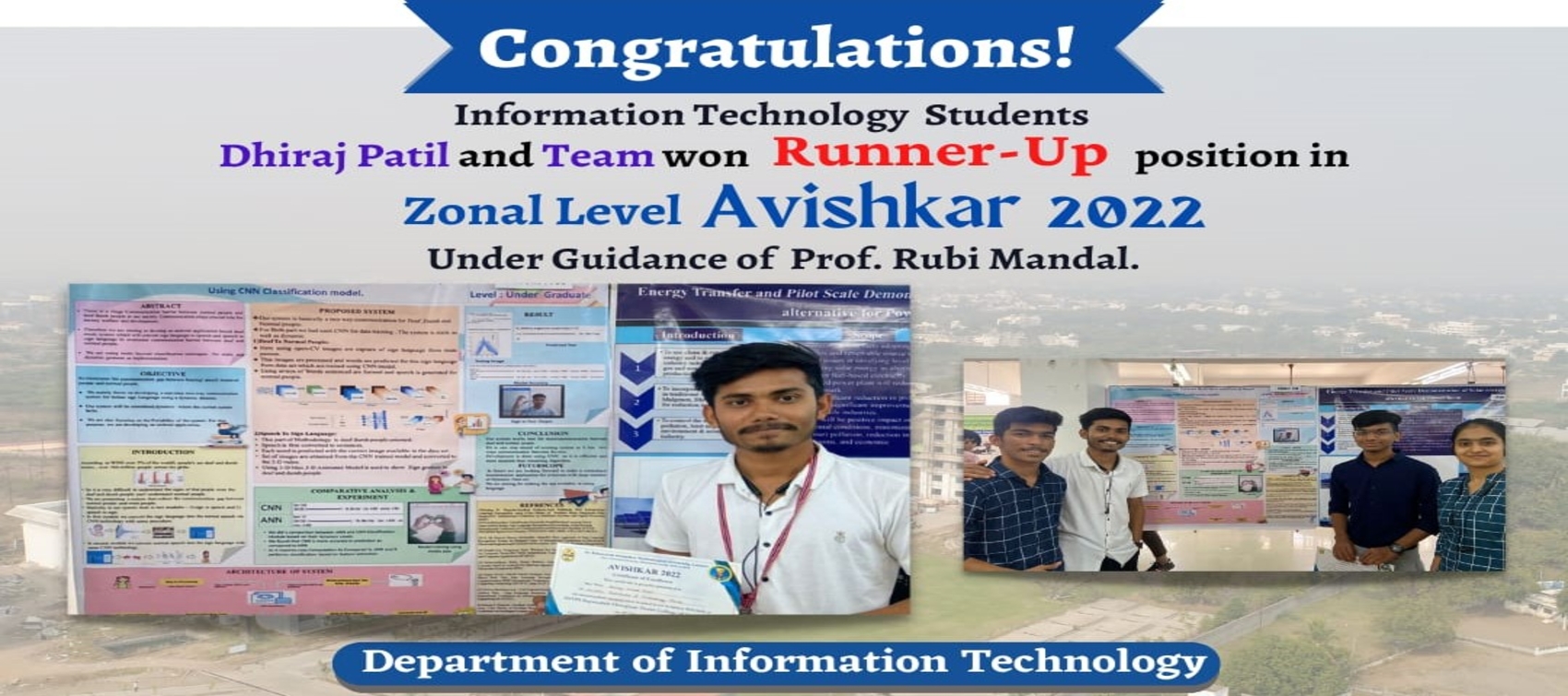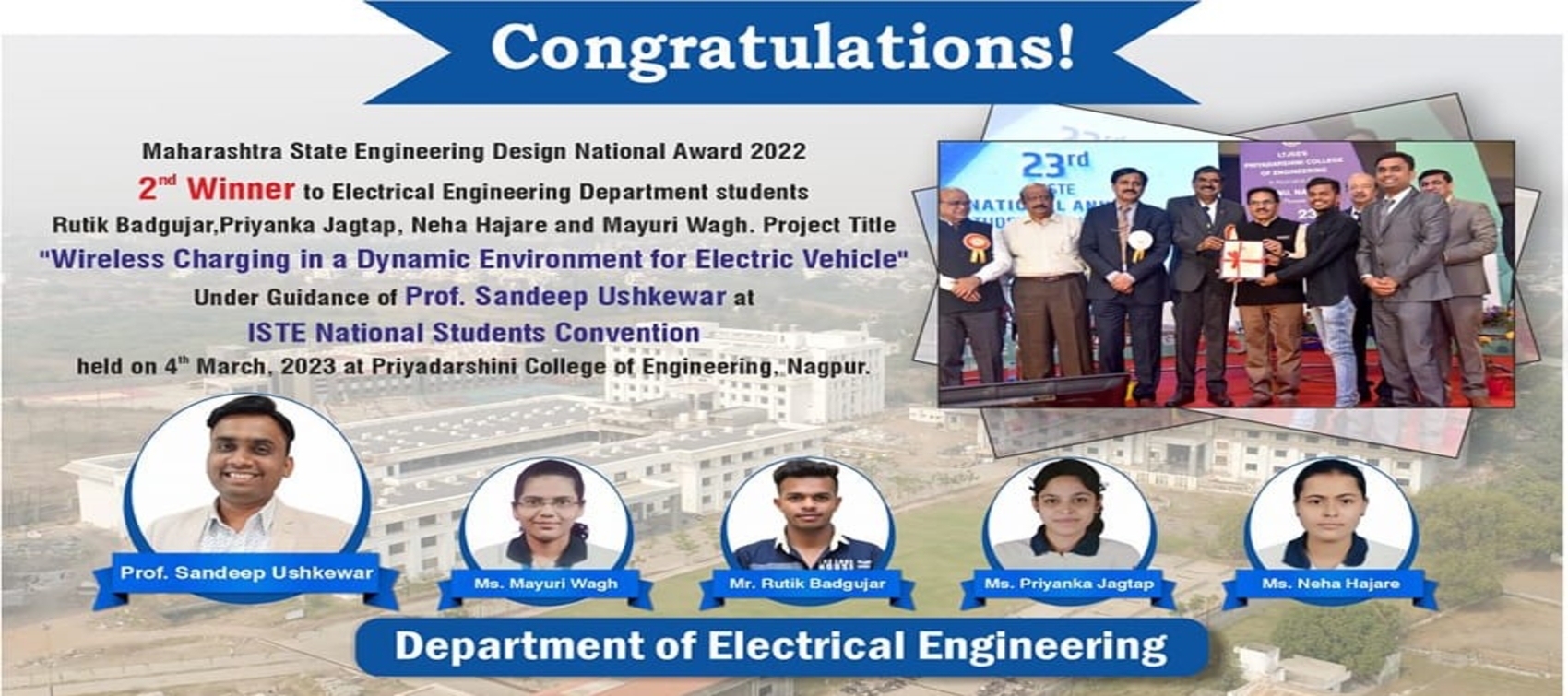 Admission Enquiry Open A.Y. 2023-24
CHOOSE THE SVKM EXPERIENCE
We are an academic college made up of students, scholars, old collegians and staff members. Our rich history is the foundation for our values. We are diverse, welcoming, accepting and passionate about being the best we can be. Join us to make your college experience unforgettable.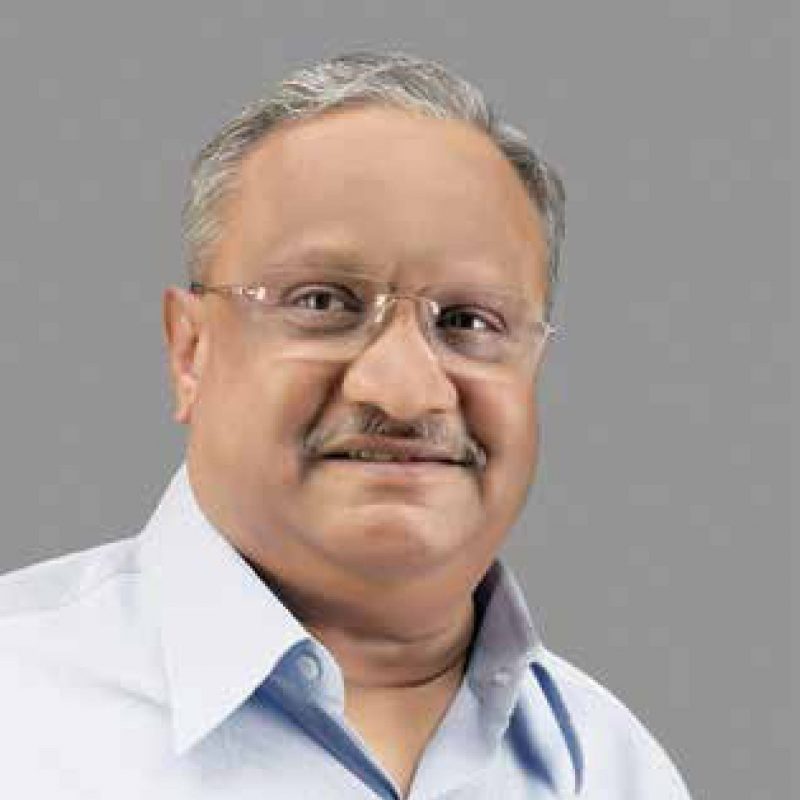 President's Message
Dear Students,
Shri Vile Parle Kelavani Mandal (SVKM), a Public Charitable Trust & Society, born in 1934 with adoption of a school has its existence over 80 years and has established a brand name in education scenario.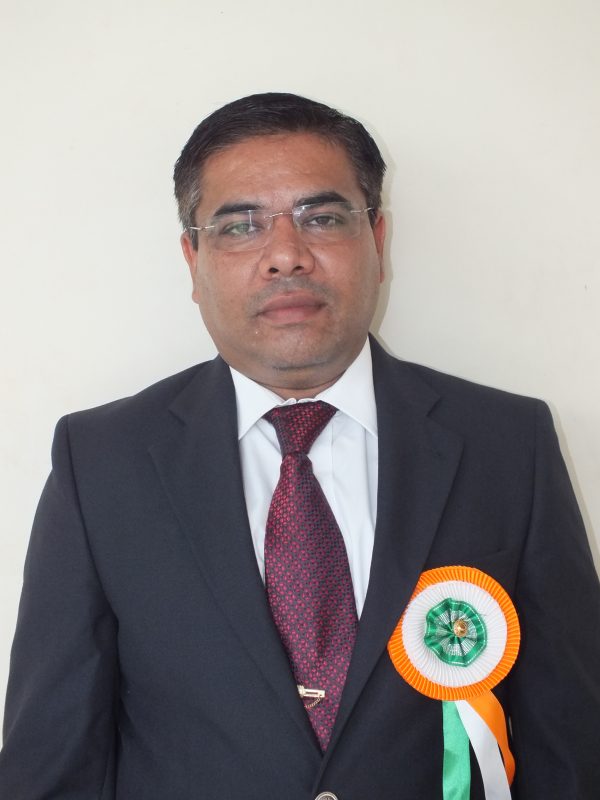 Principal's Message
Dear Students,
The year 2017 marked the beginning of an era as the gates of Shri Vile Parle Kelavani Mandal's Institute of Technology opened in Dhule to cater to the educational needs of North Maharashtra Region.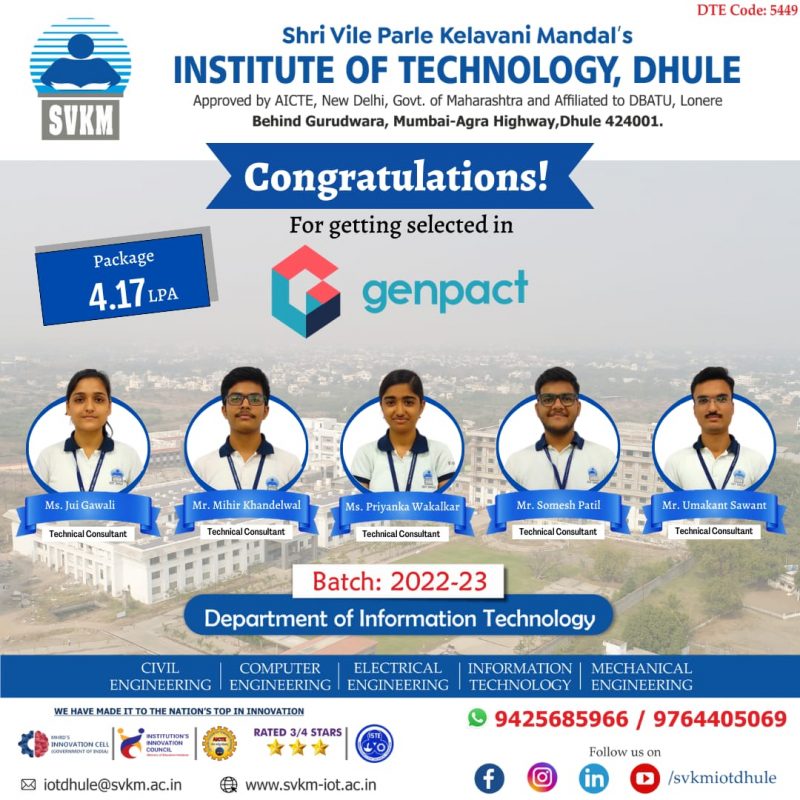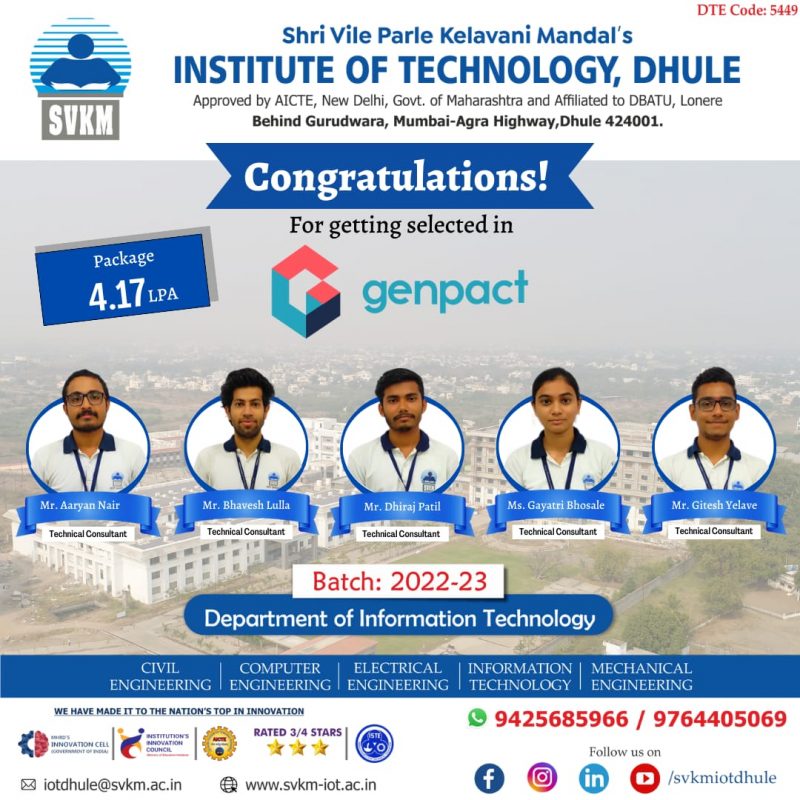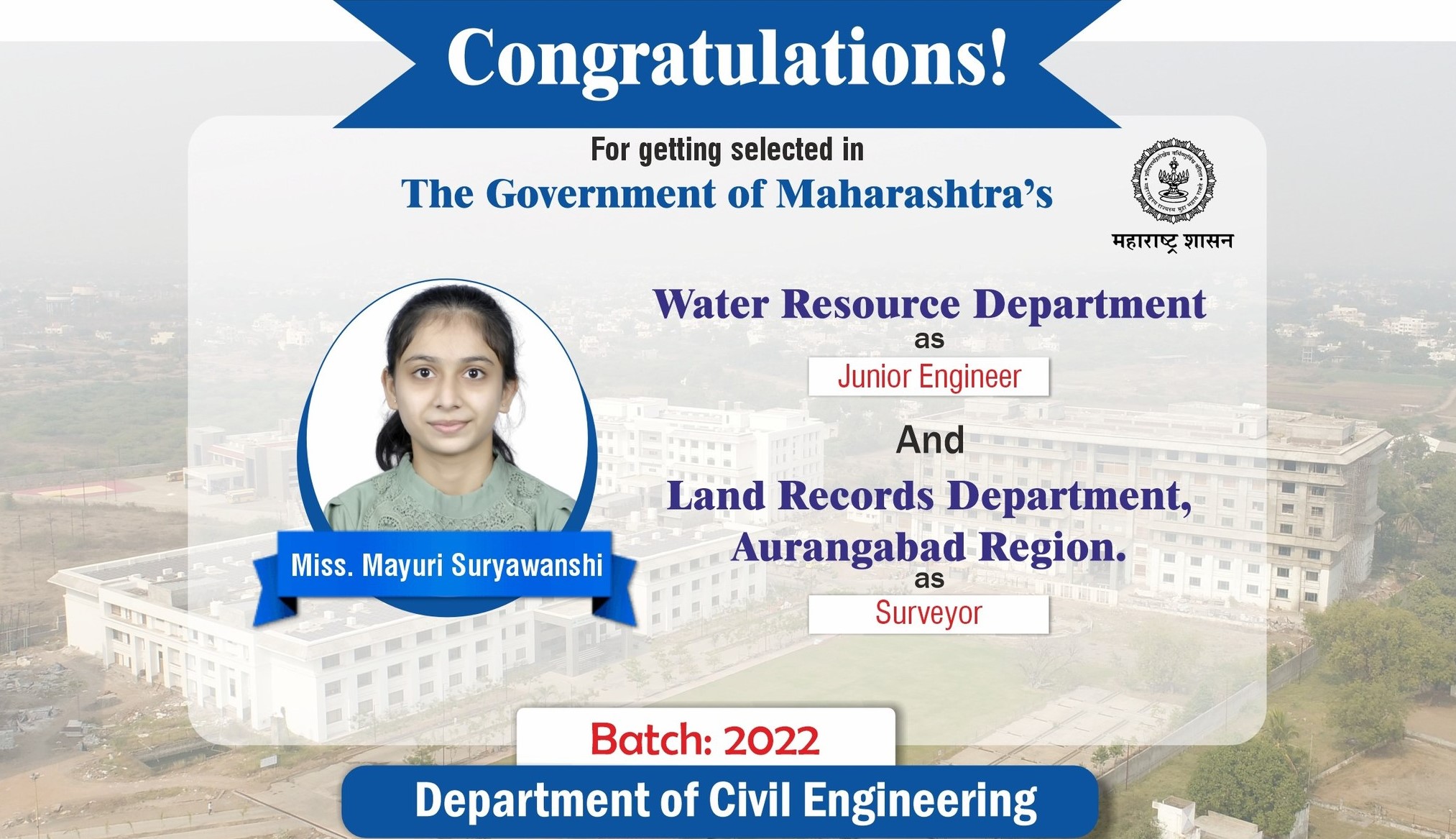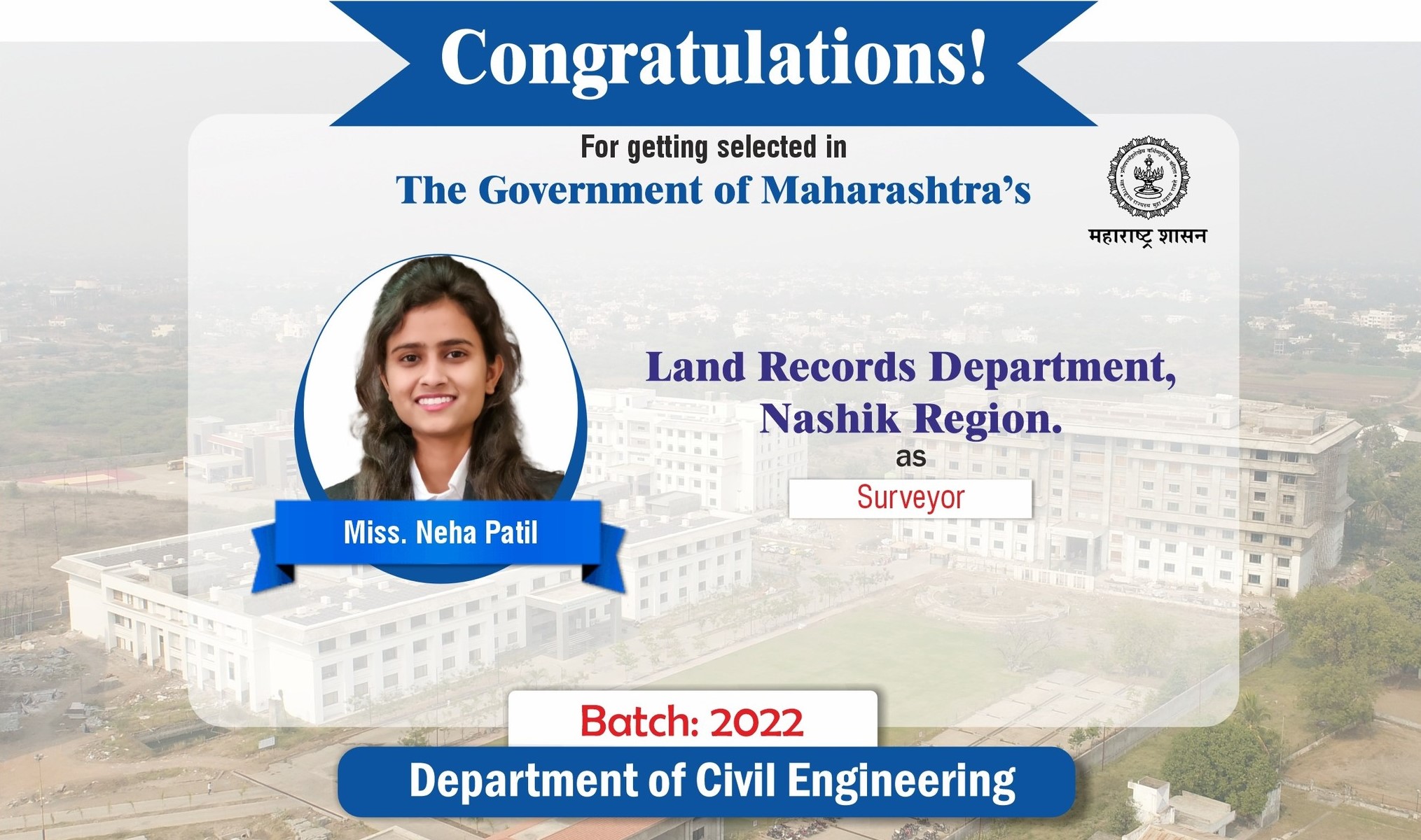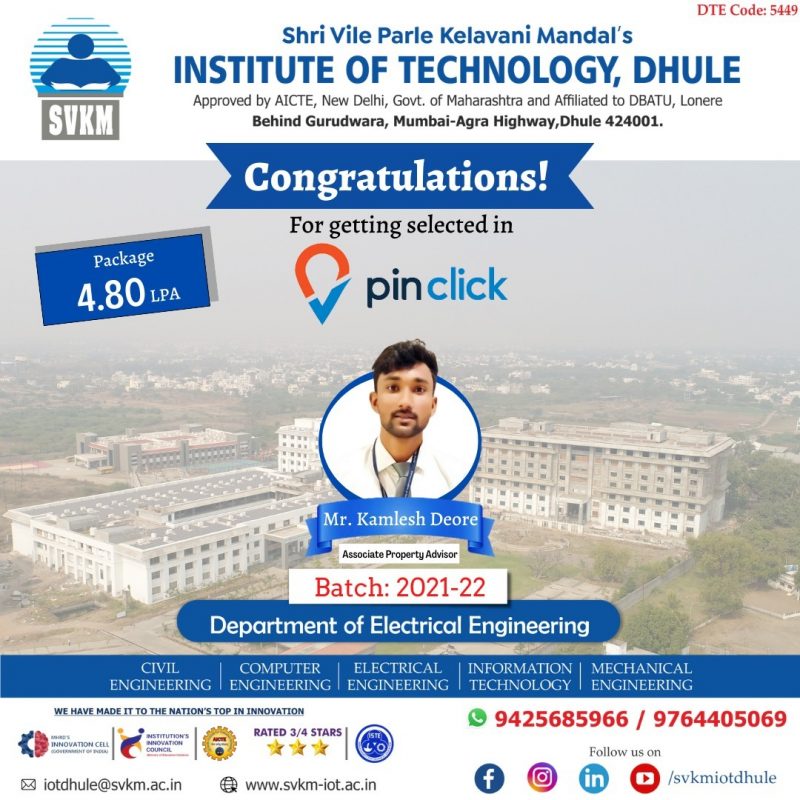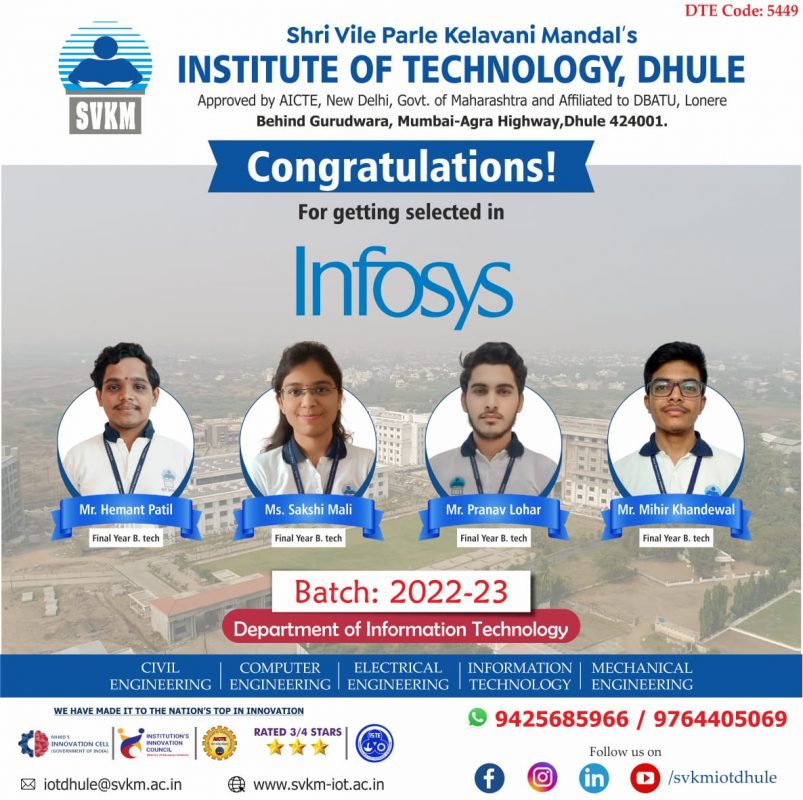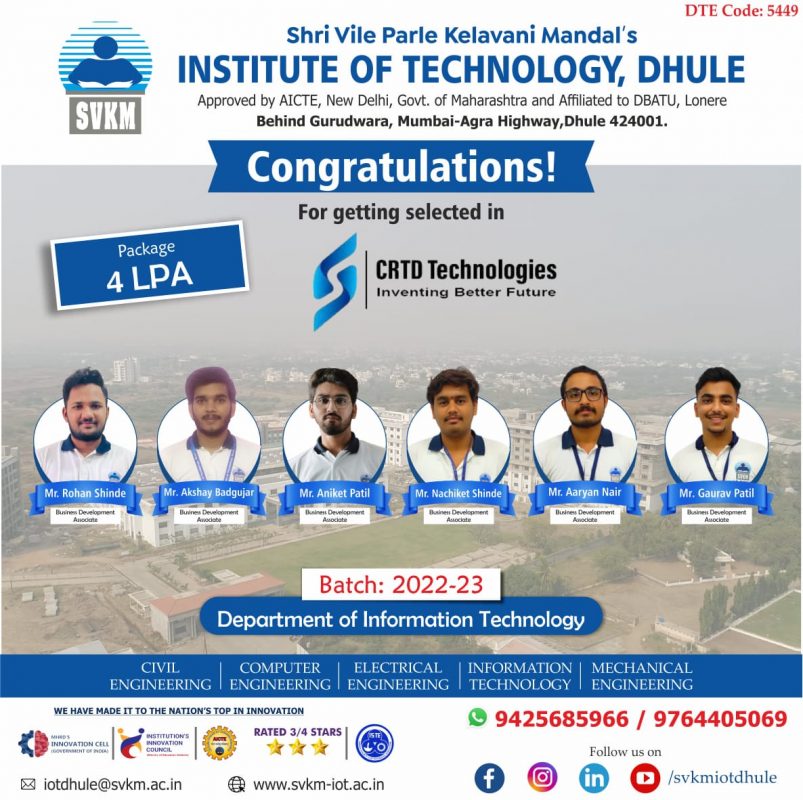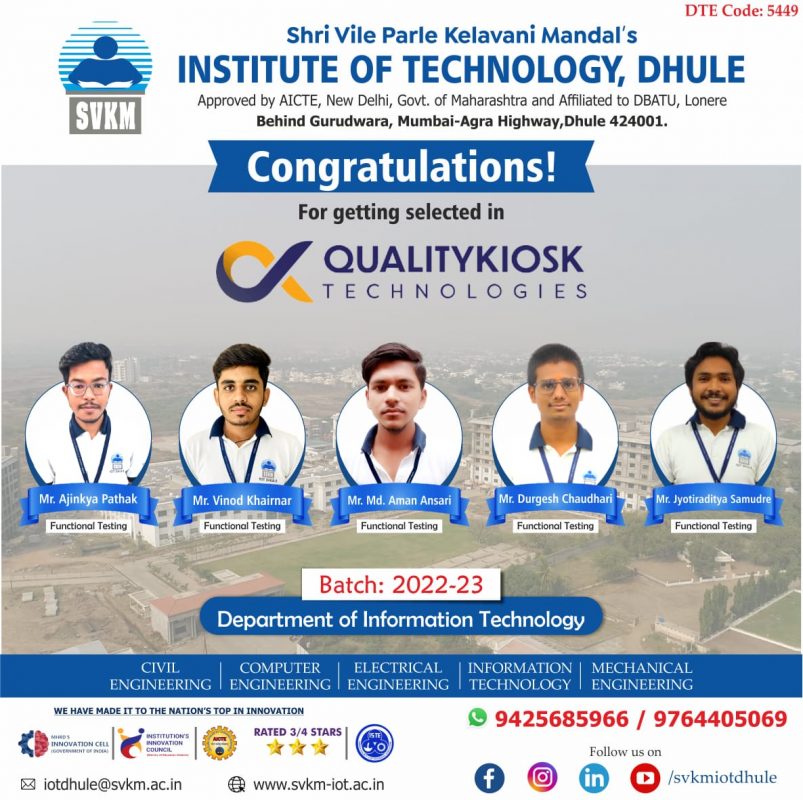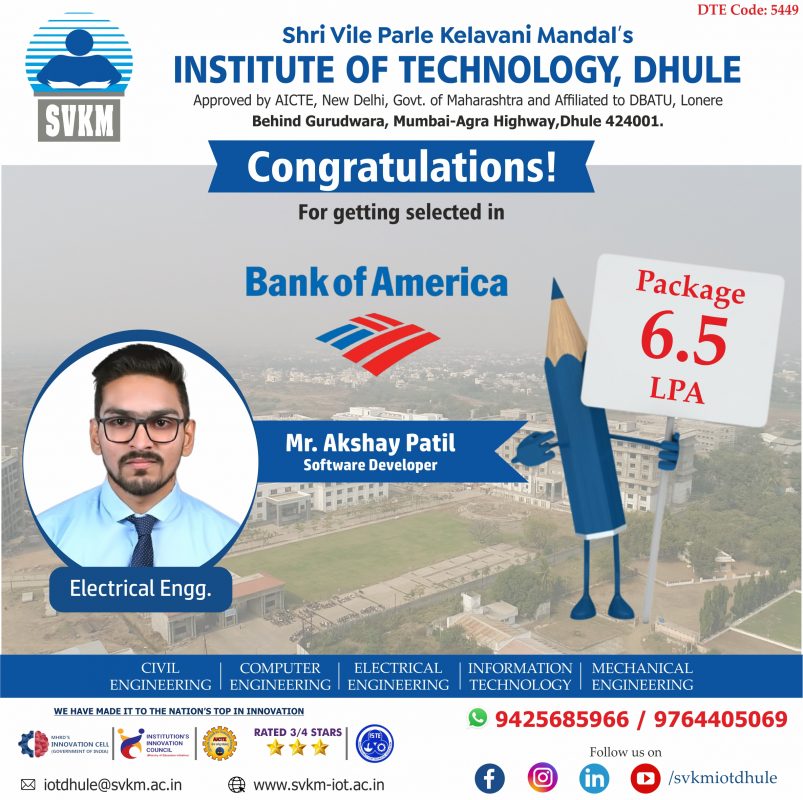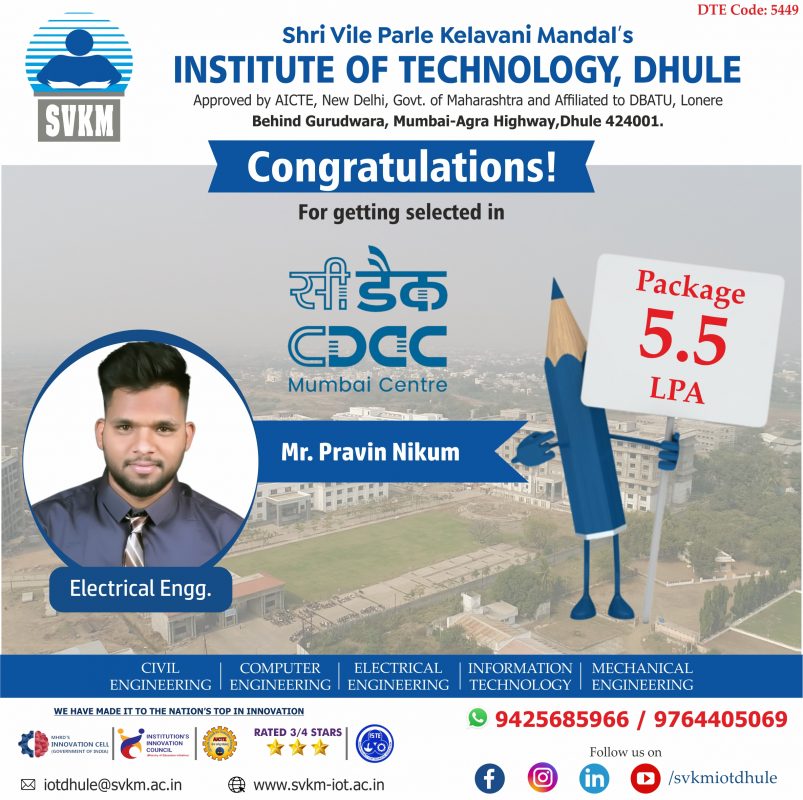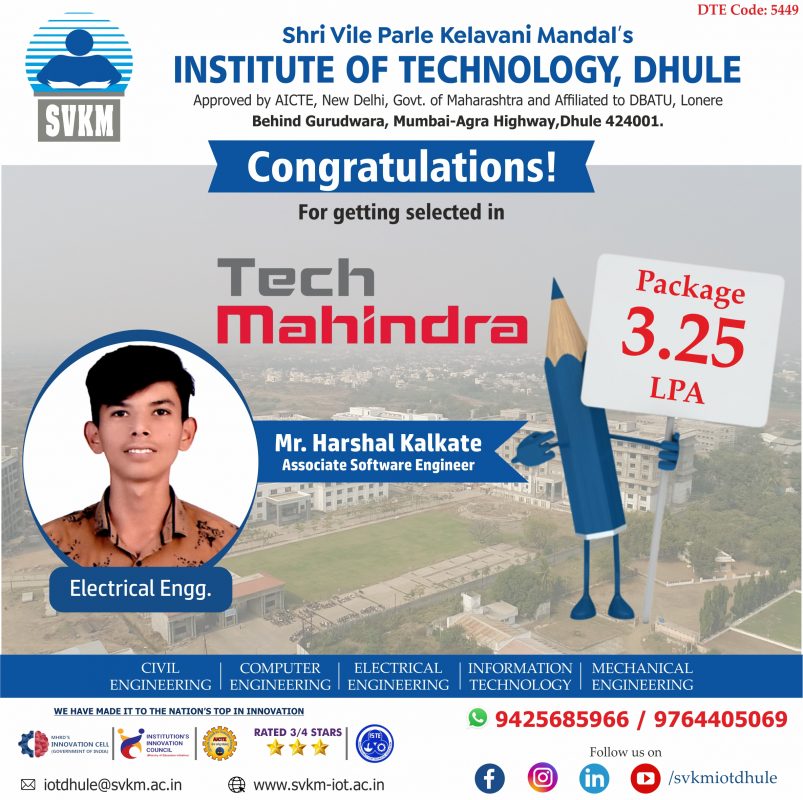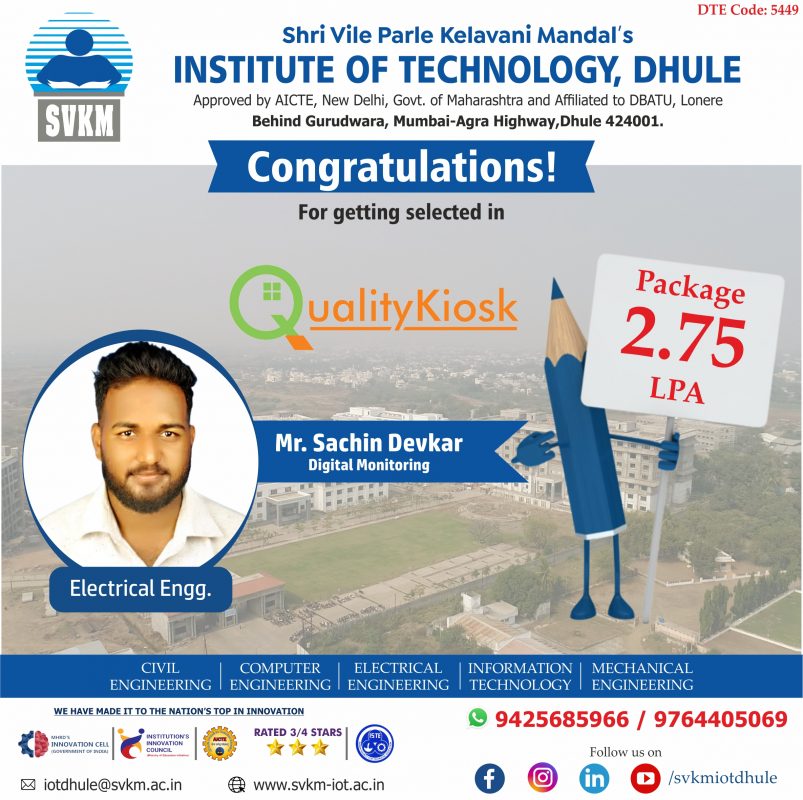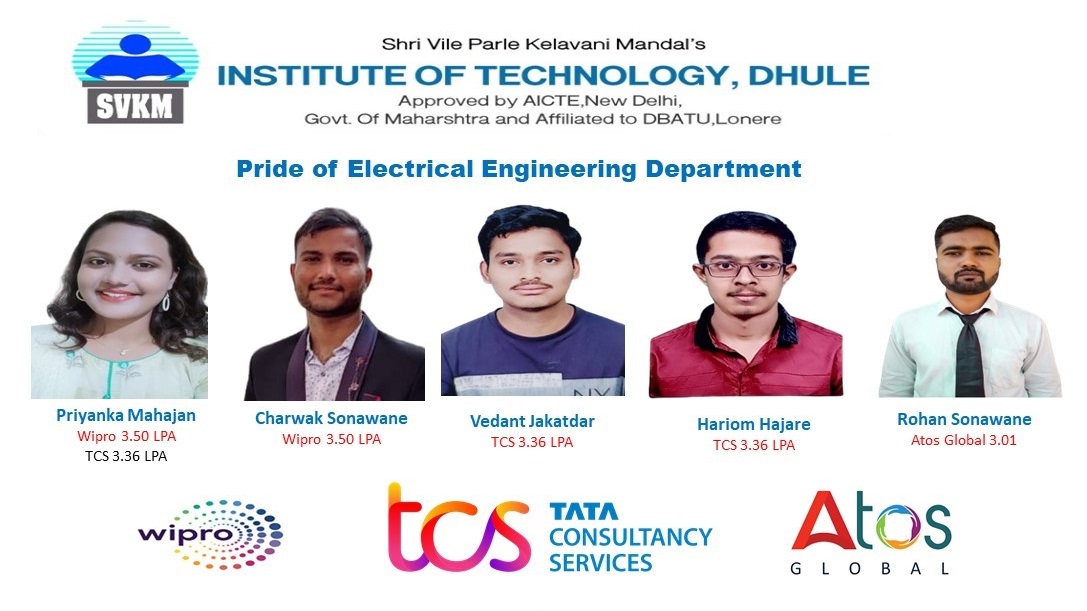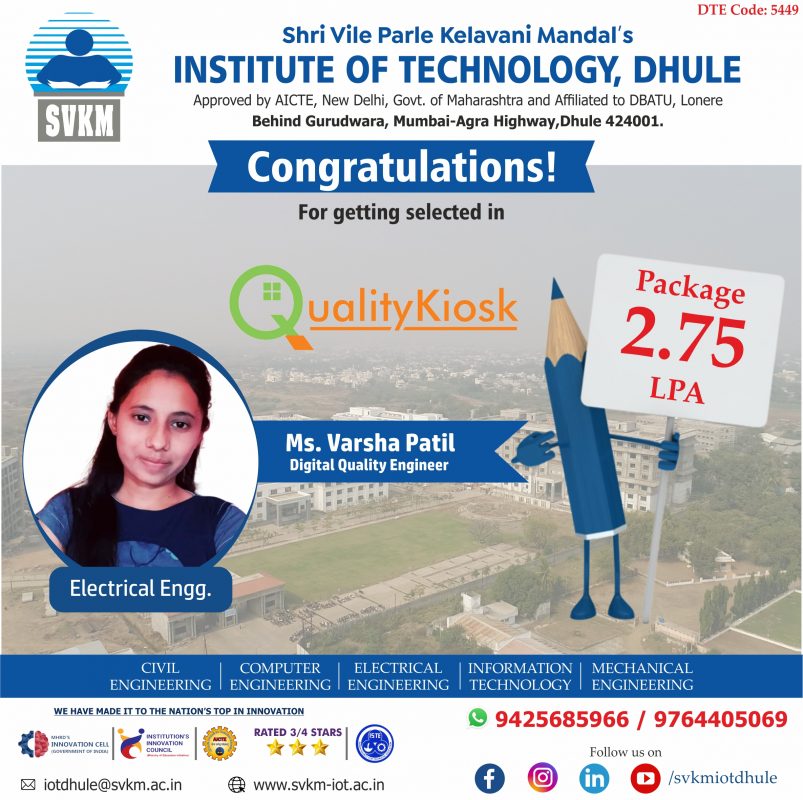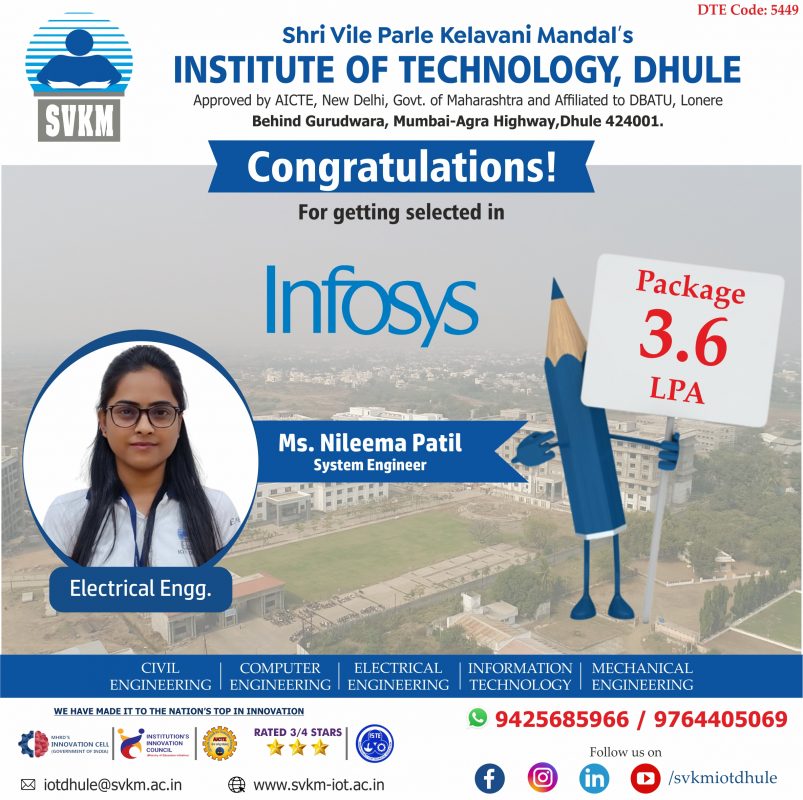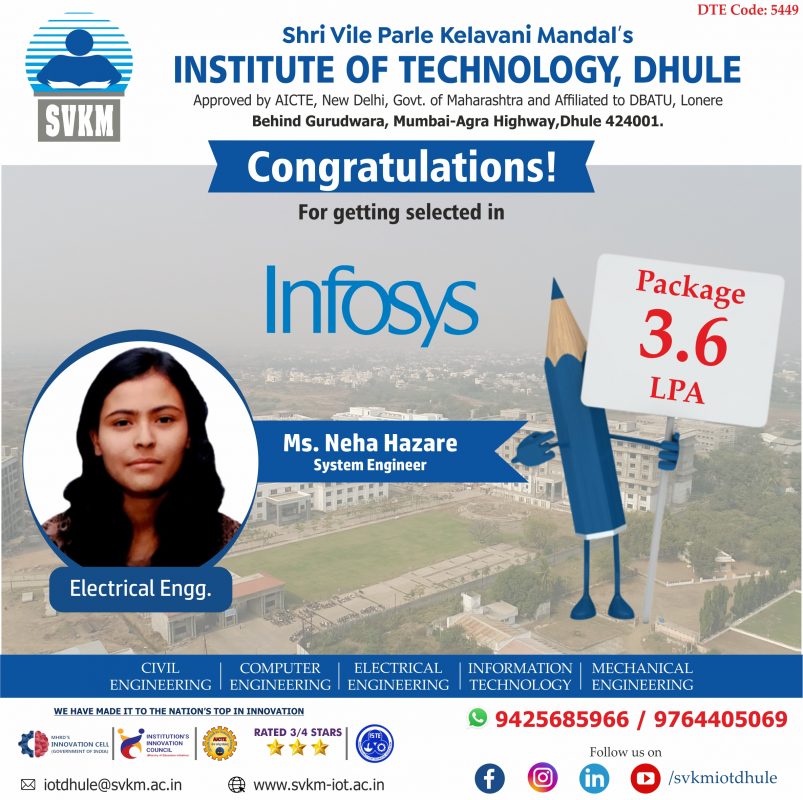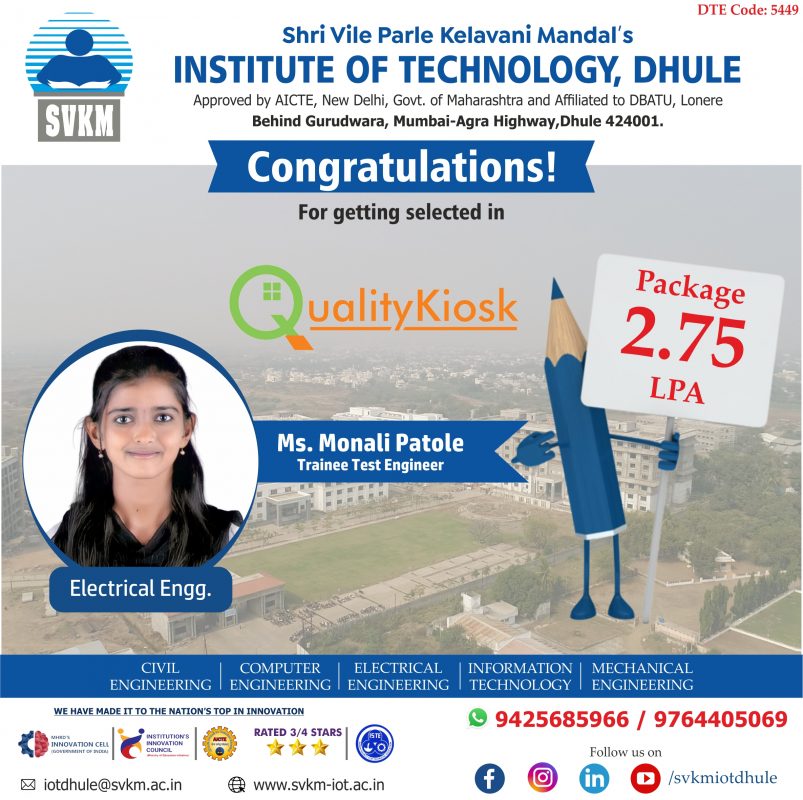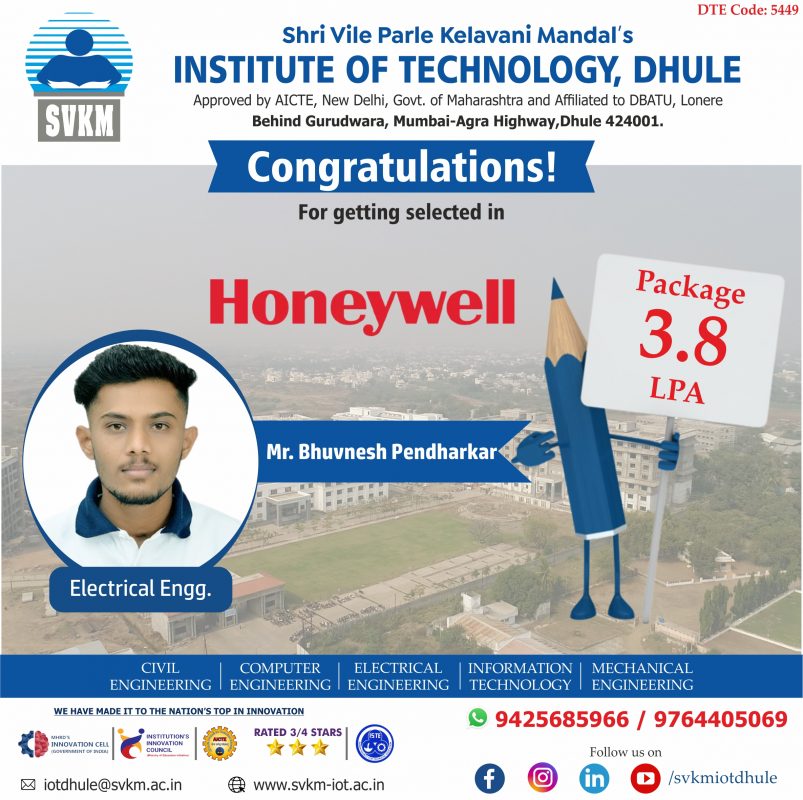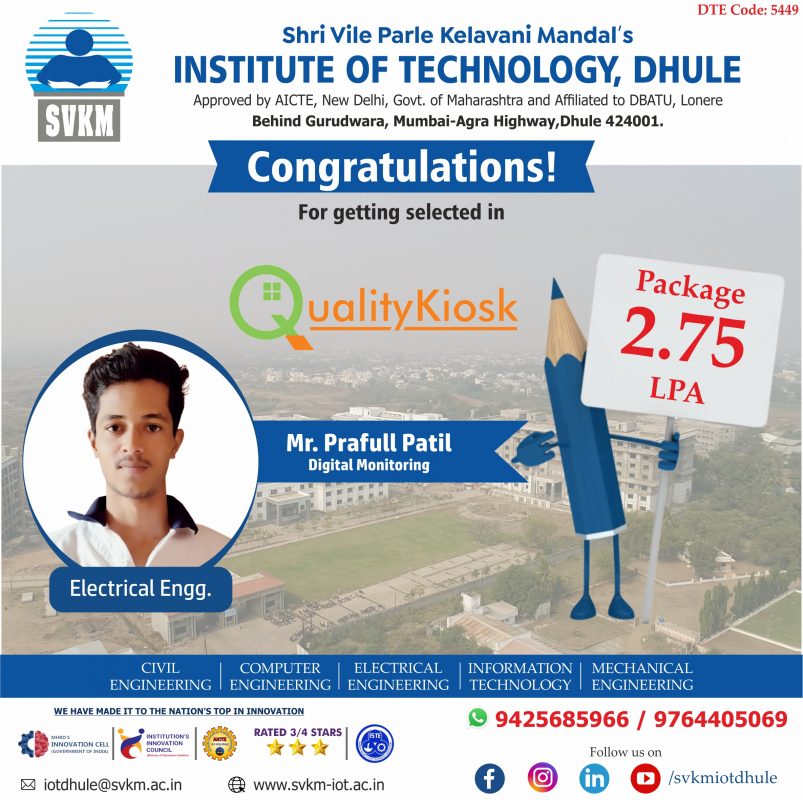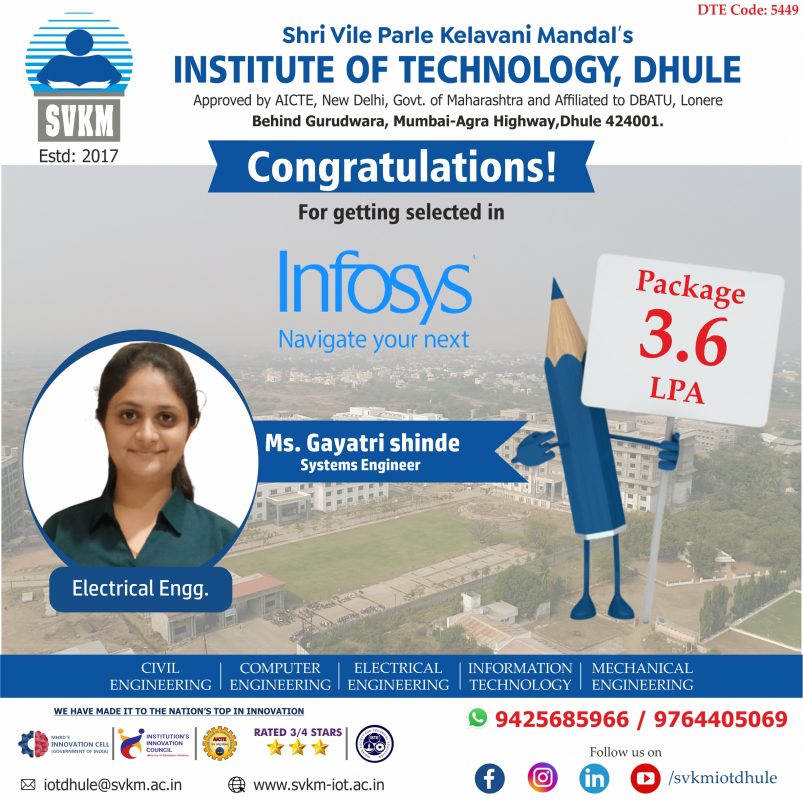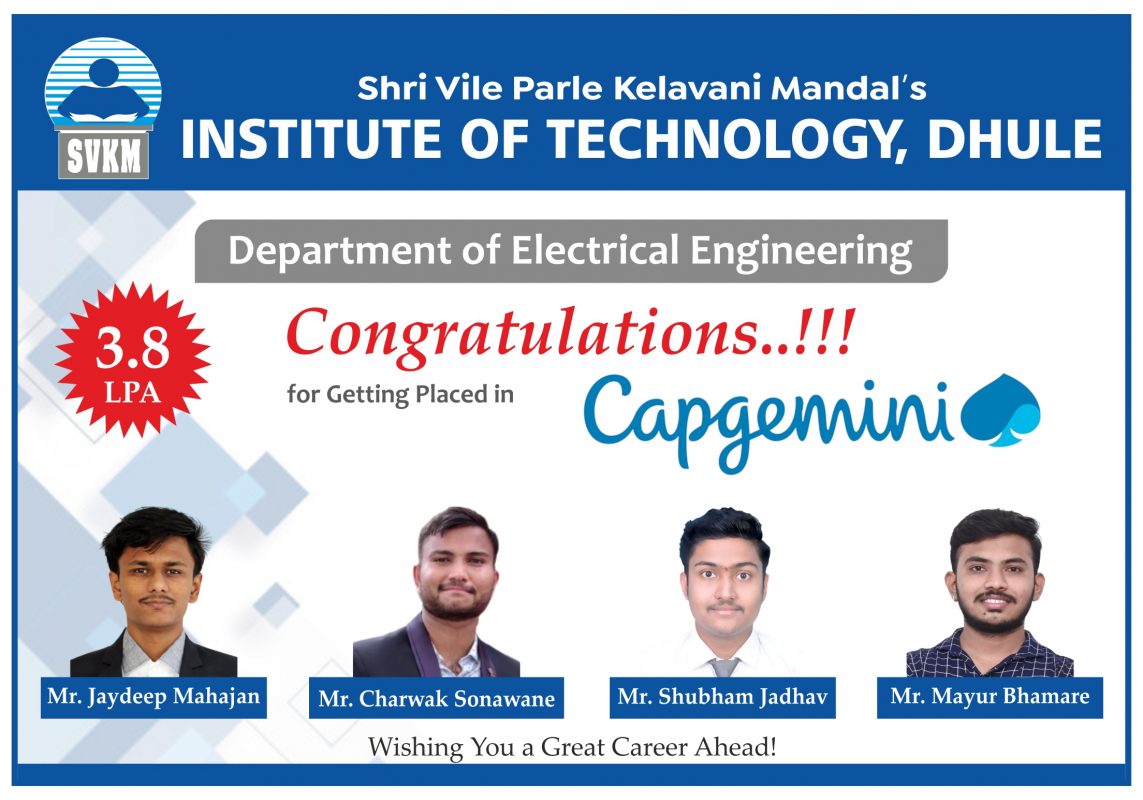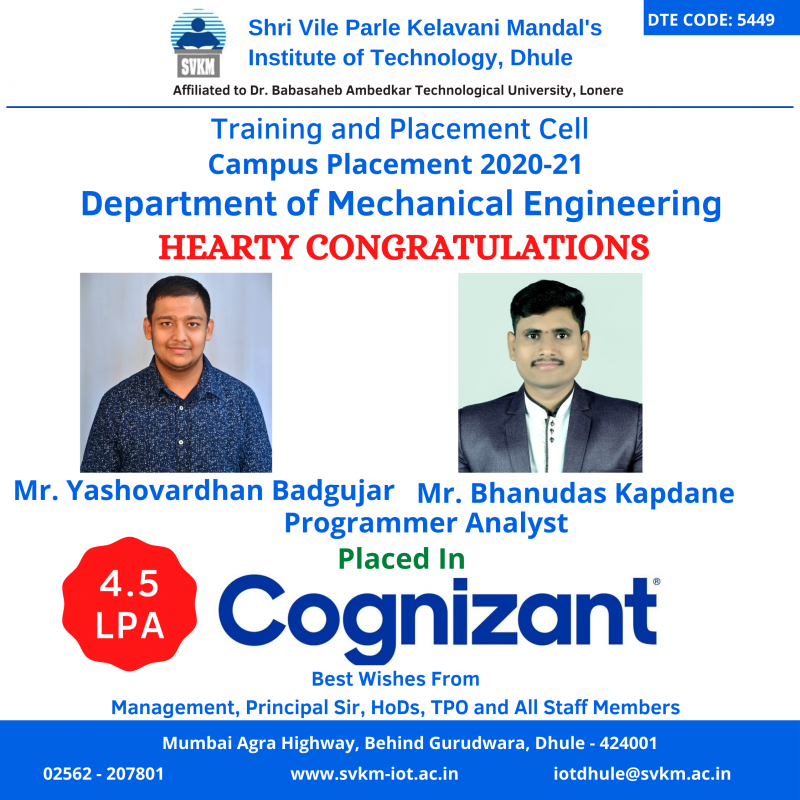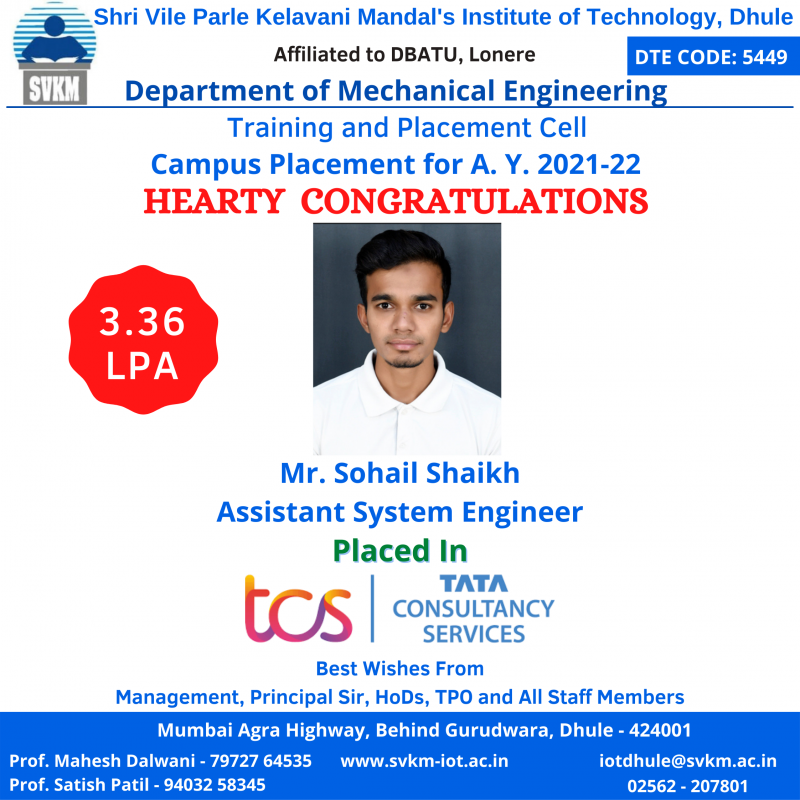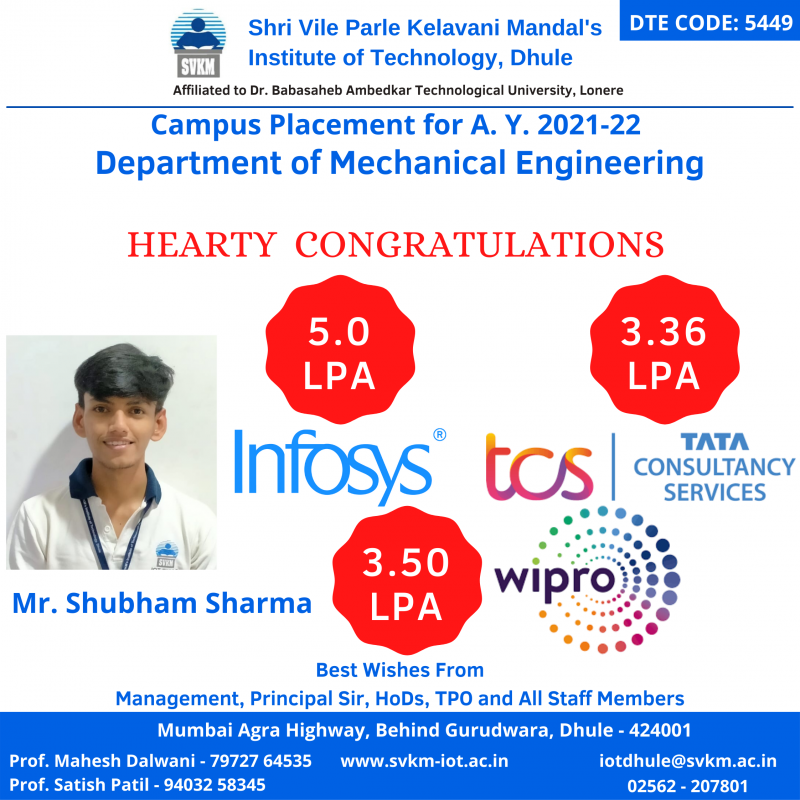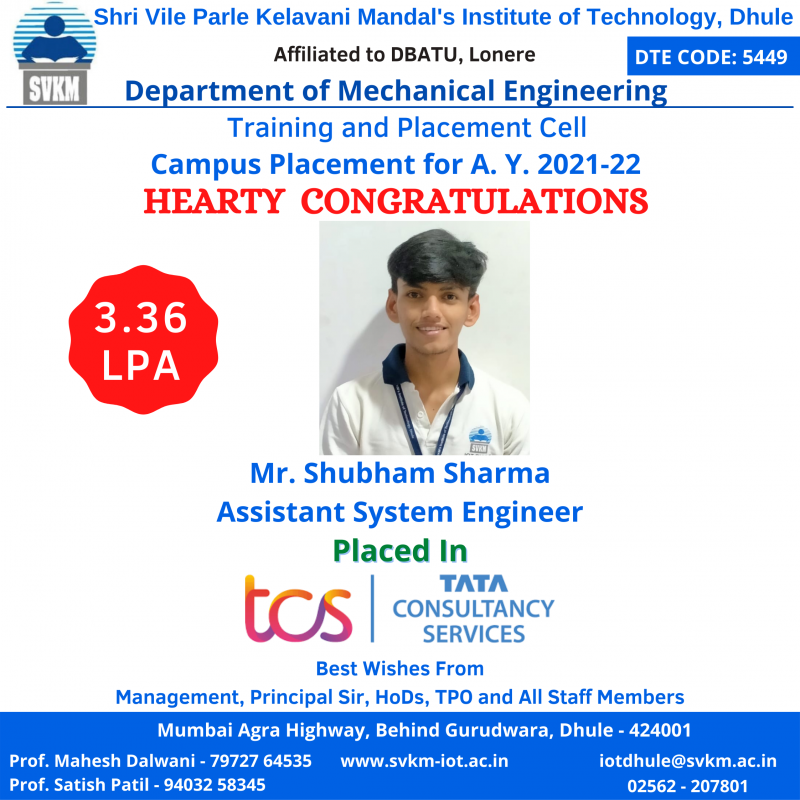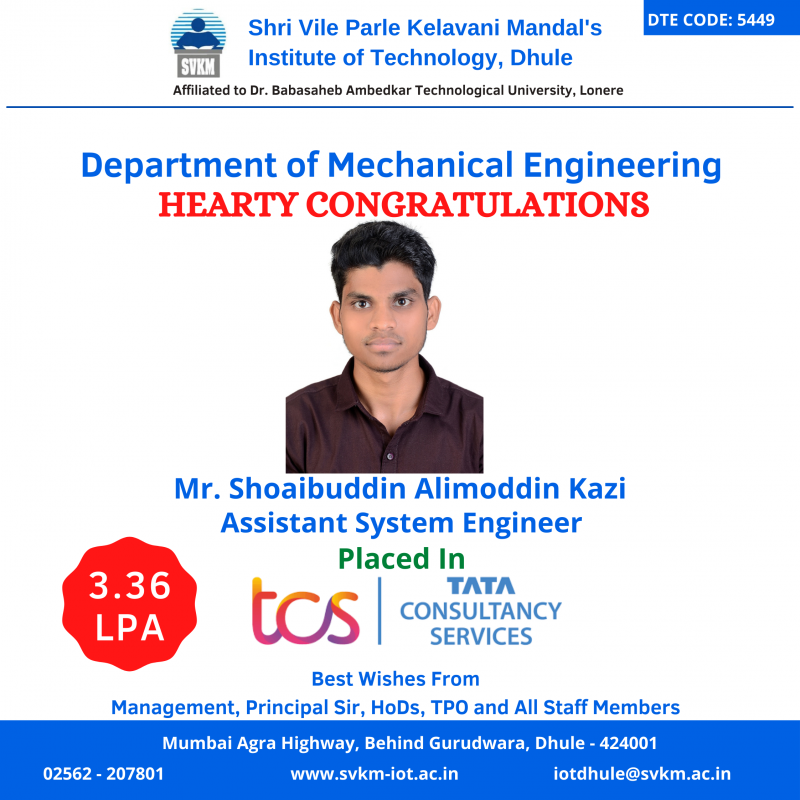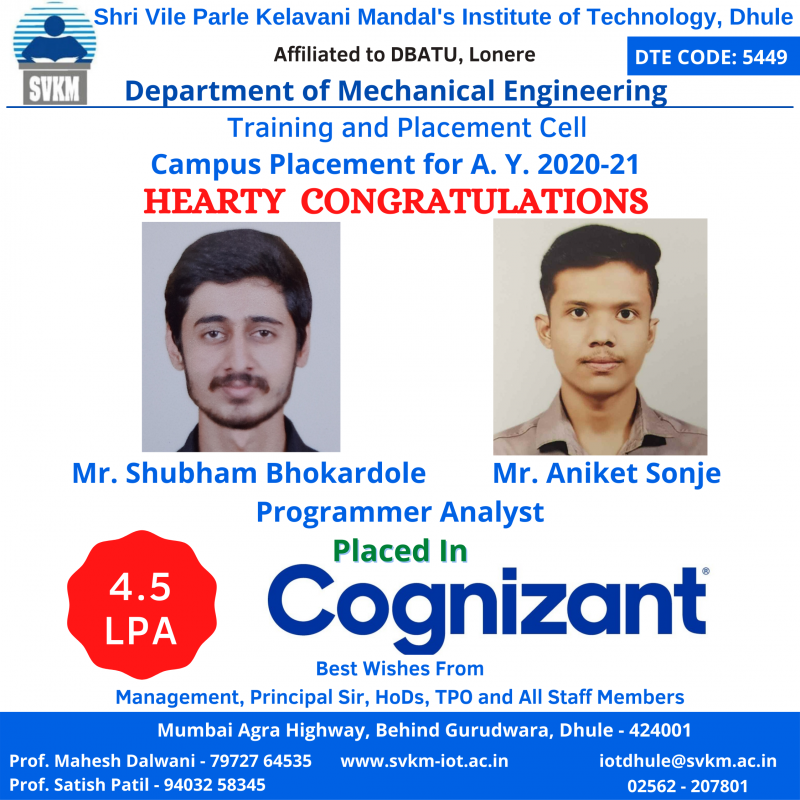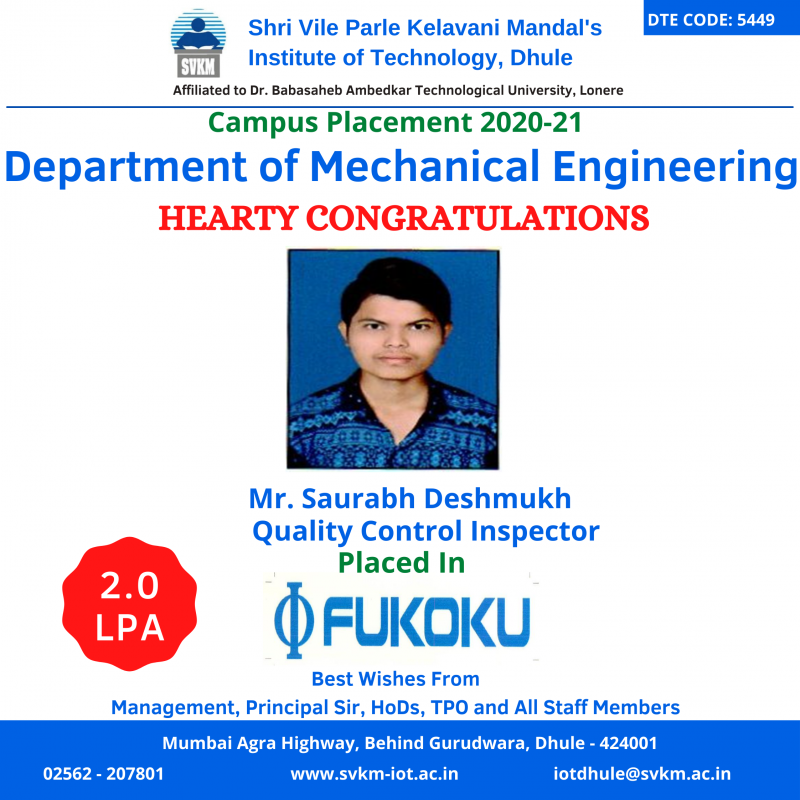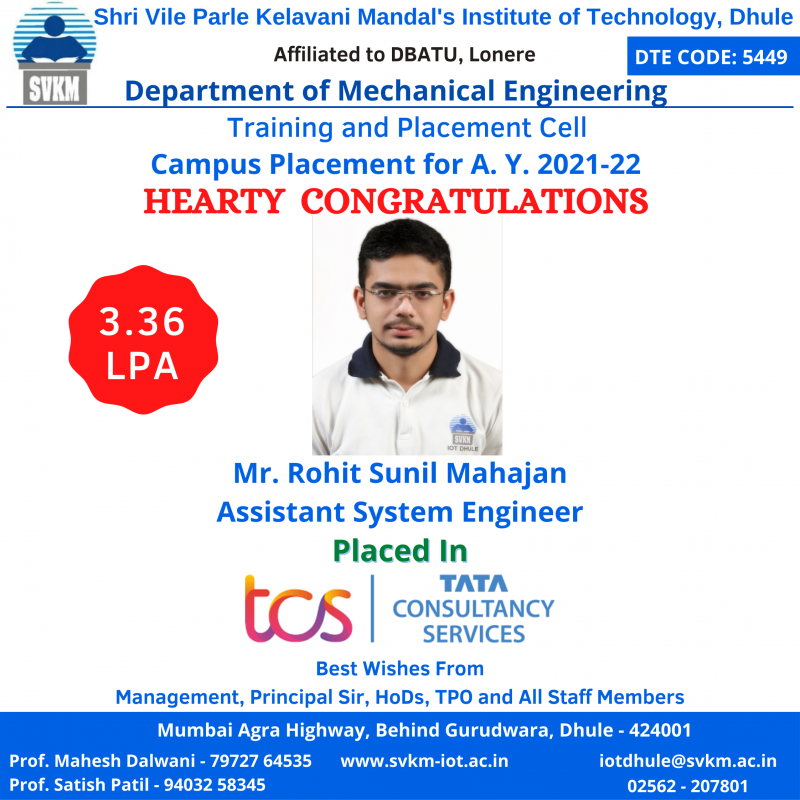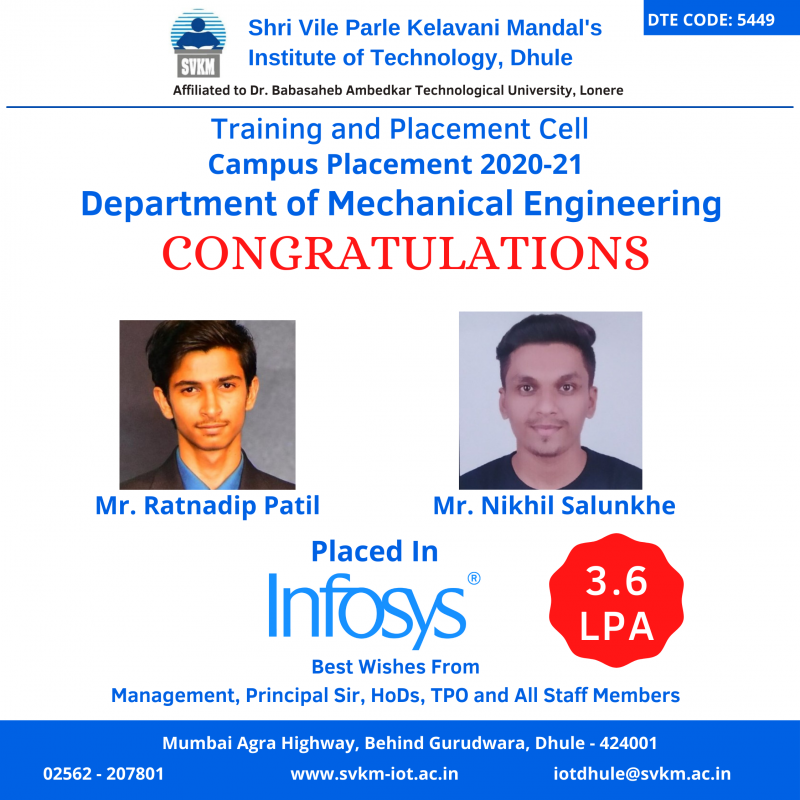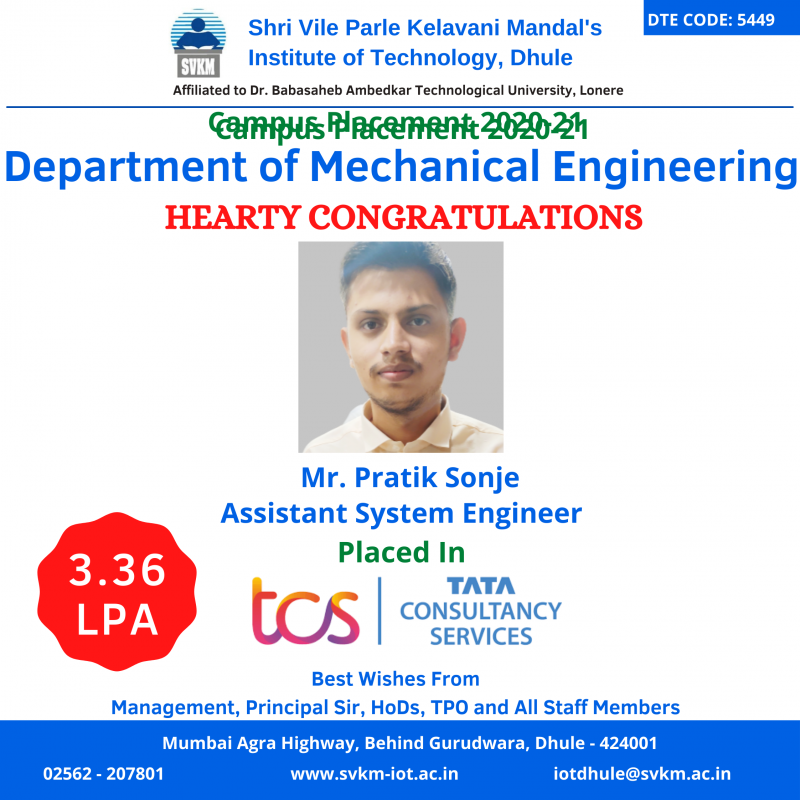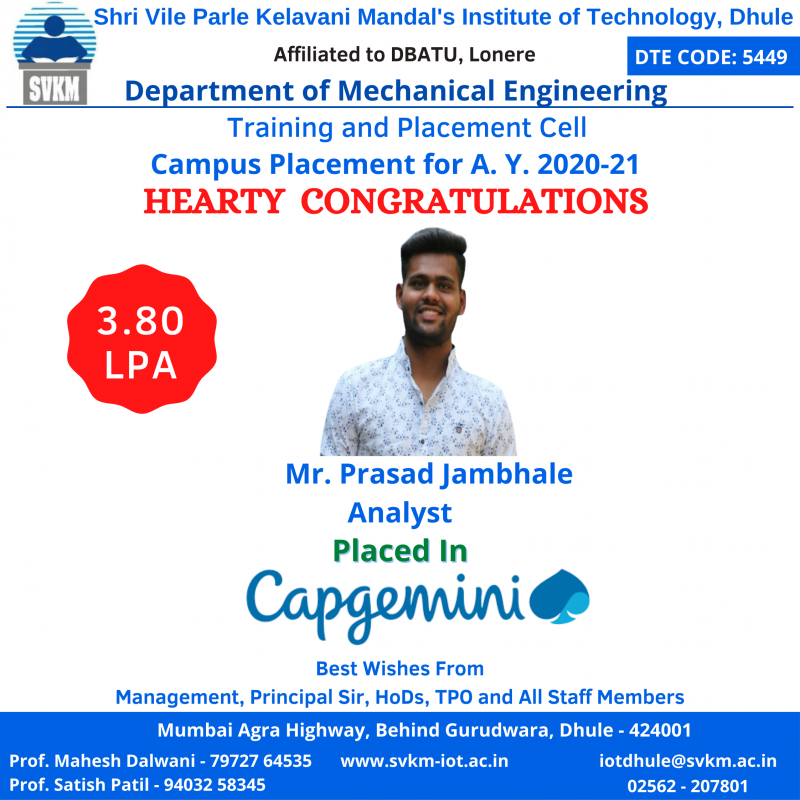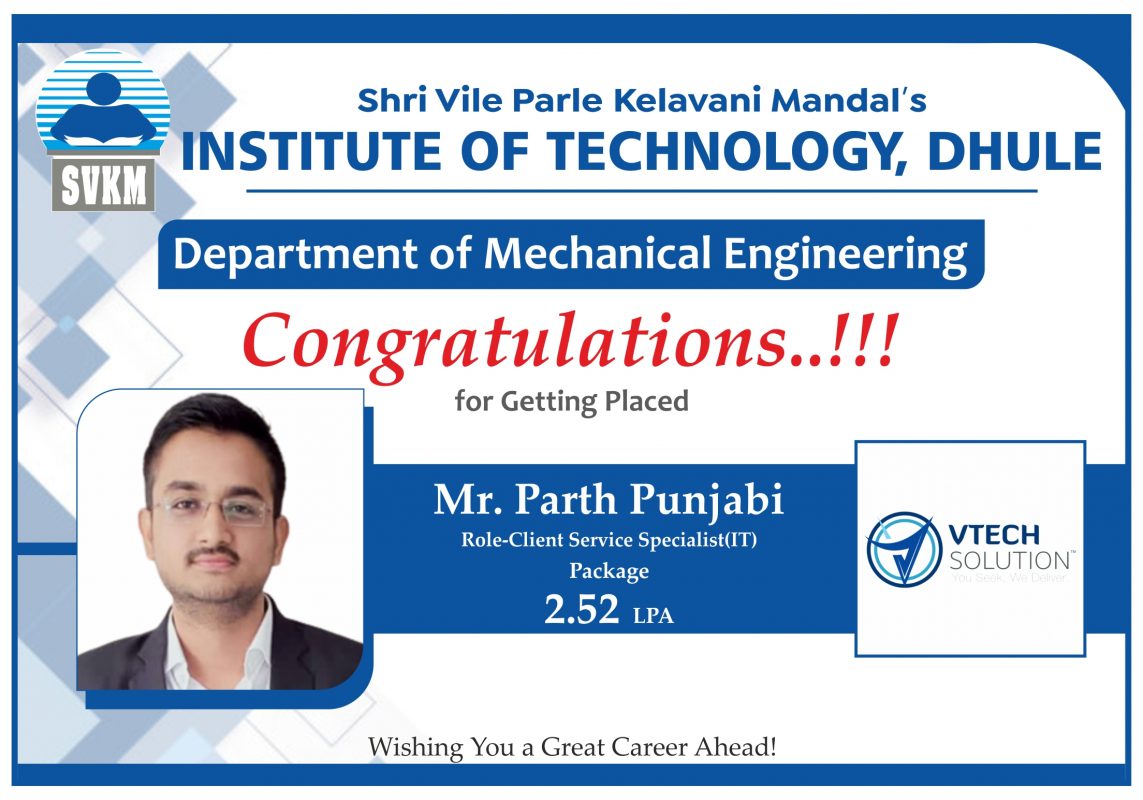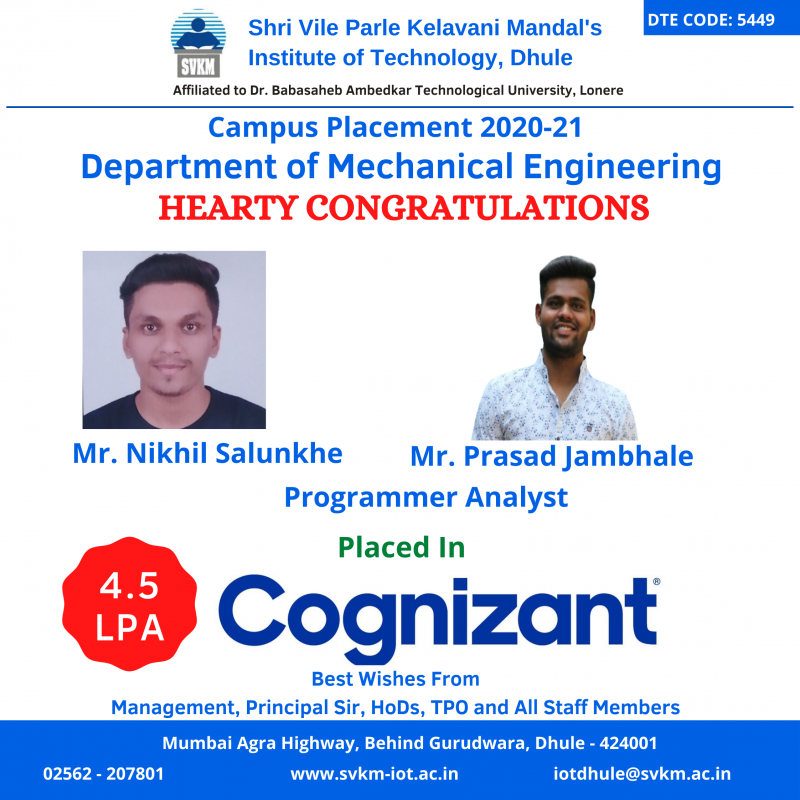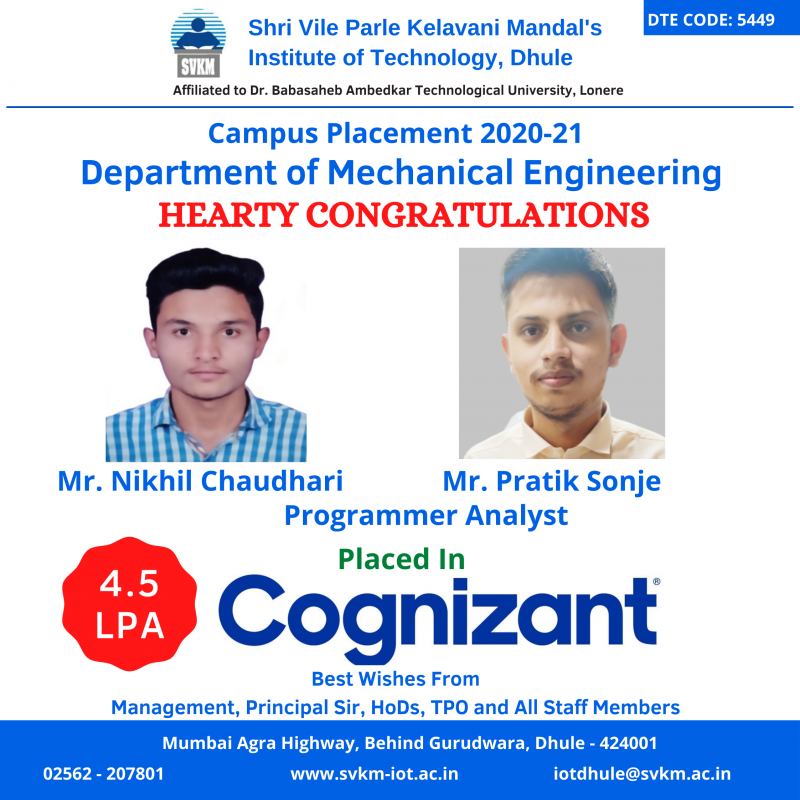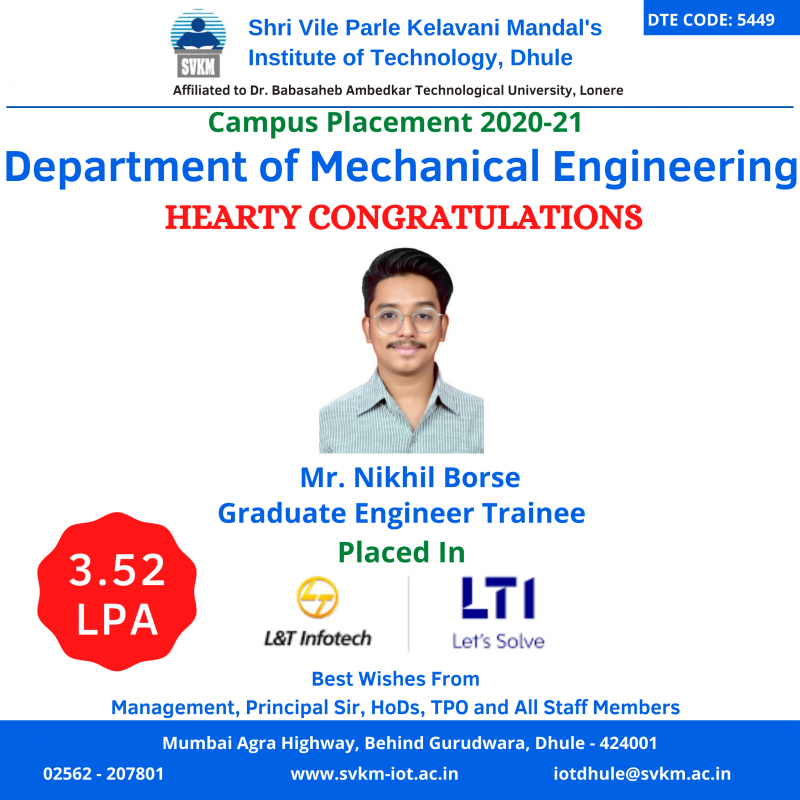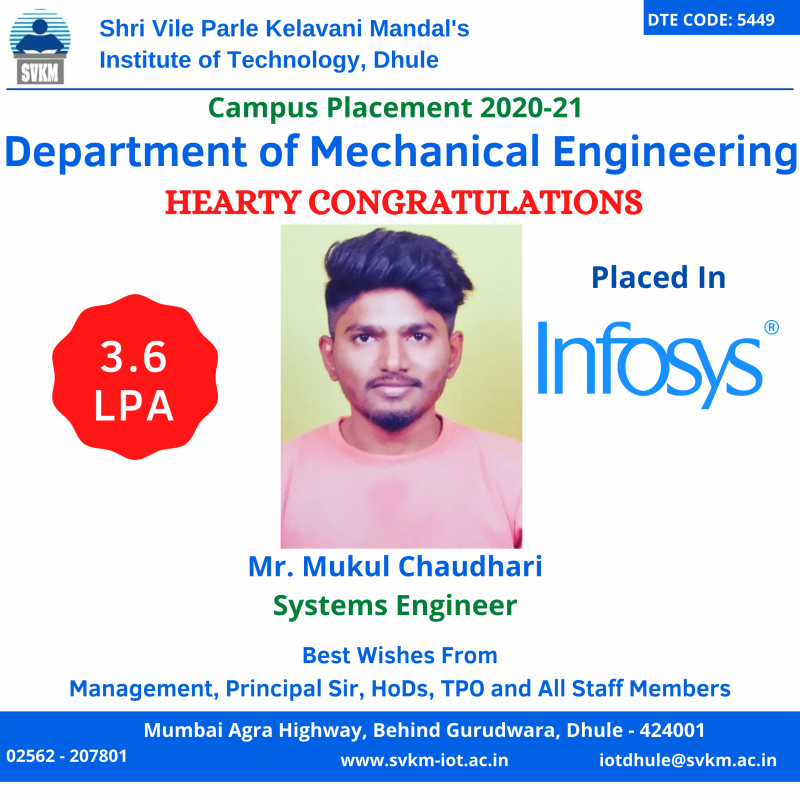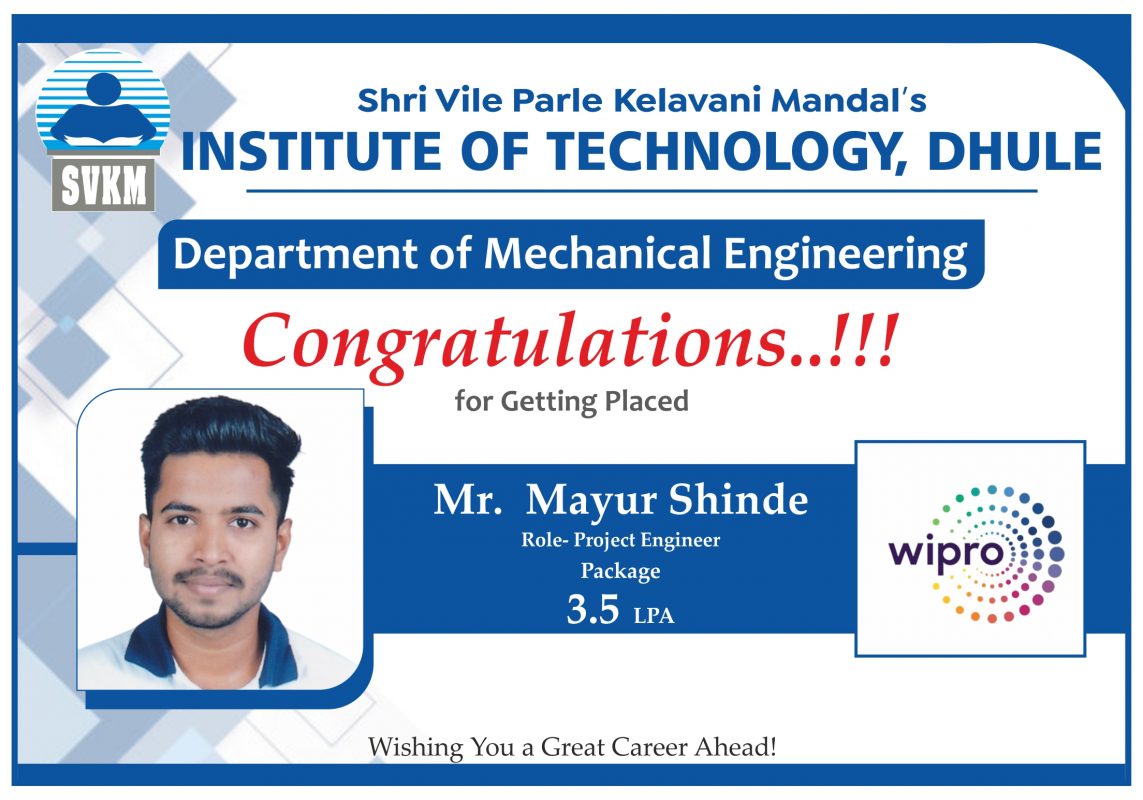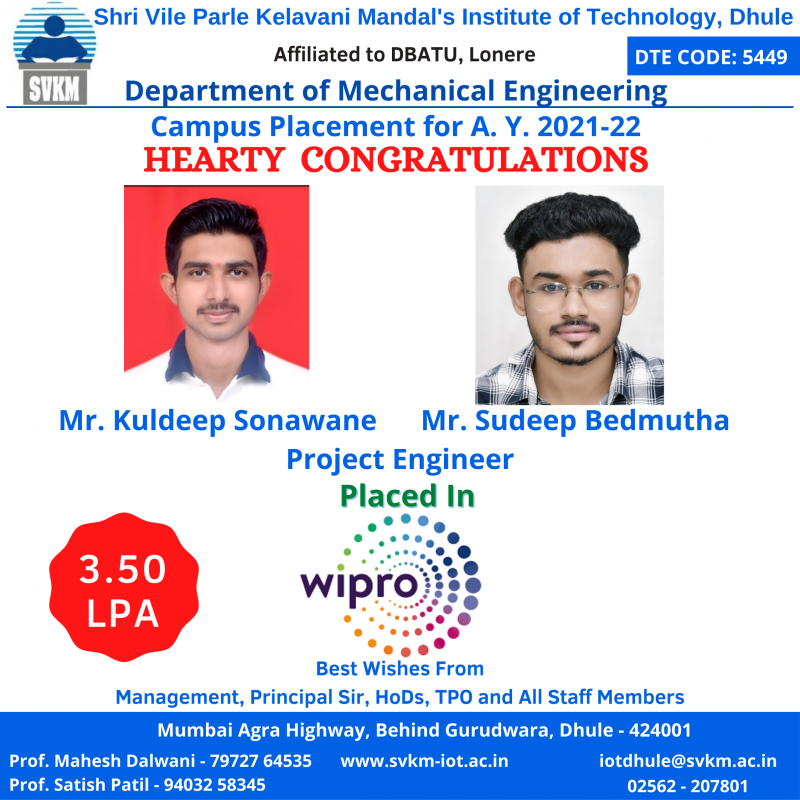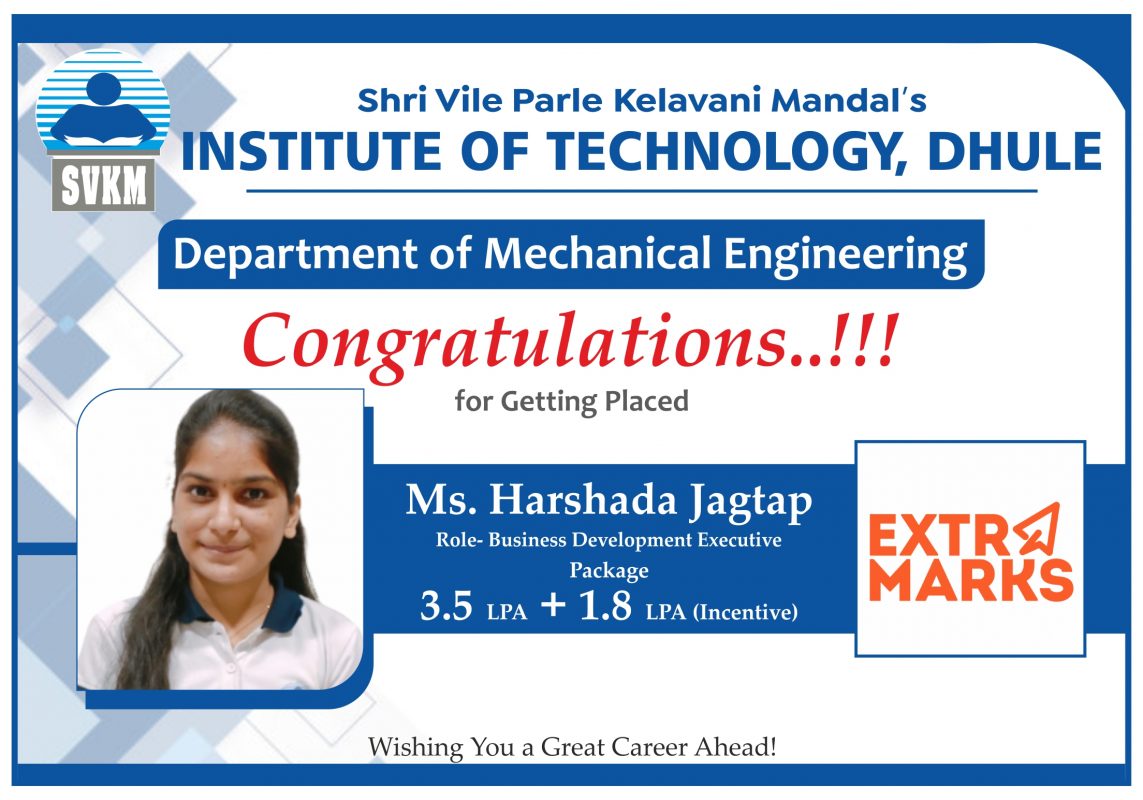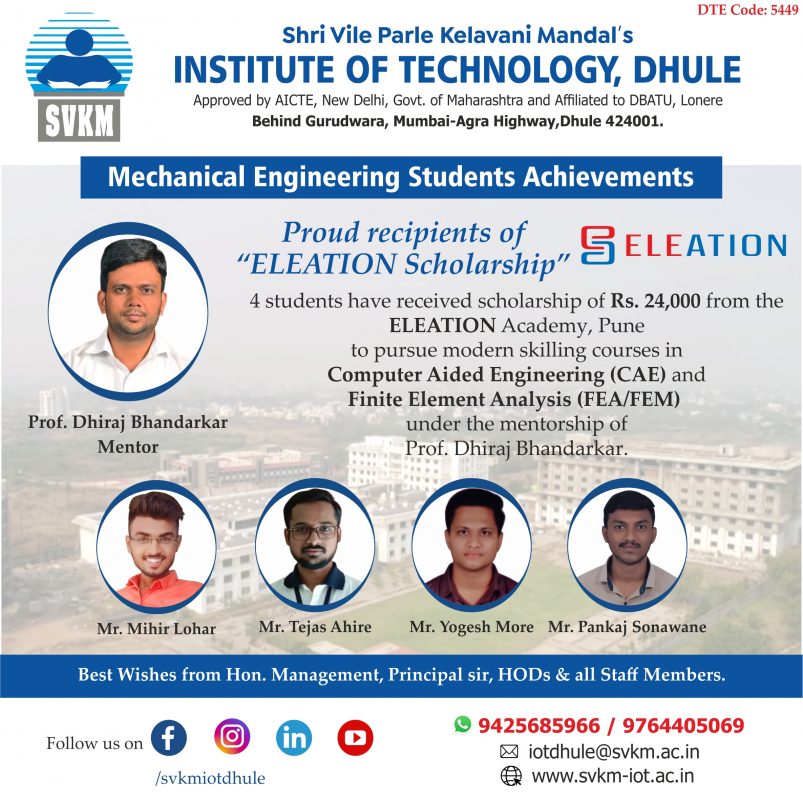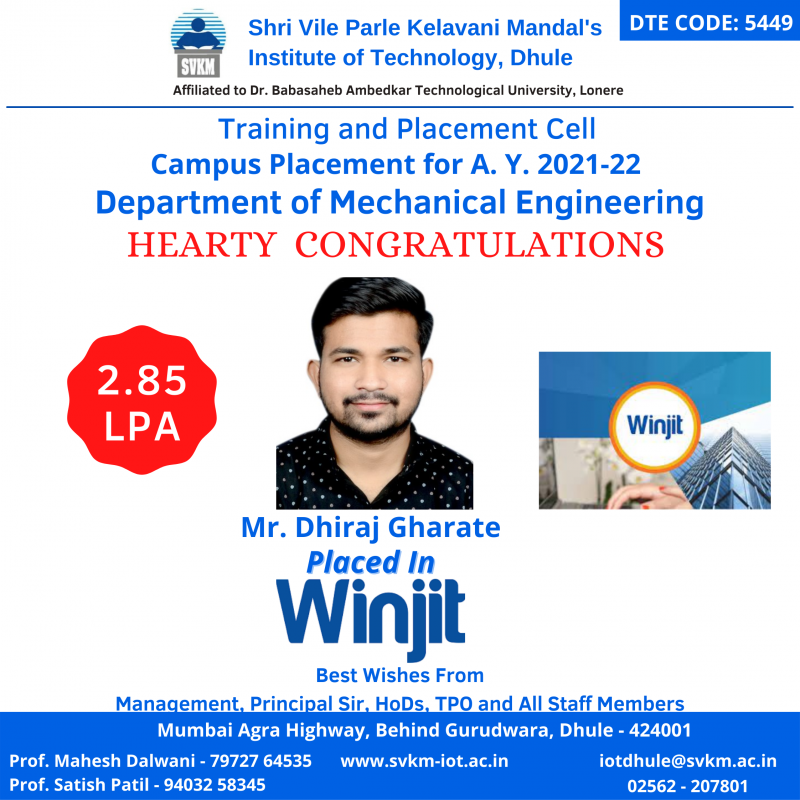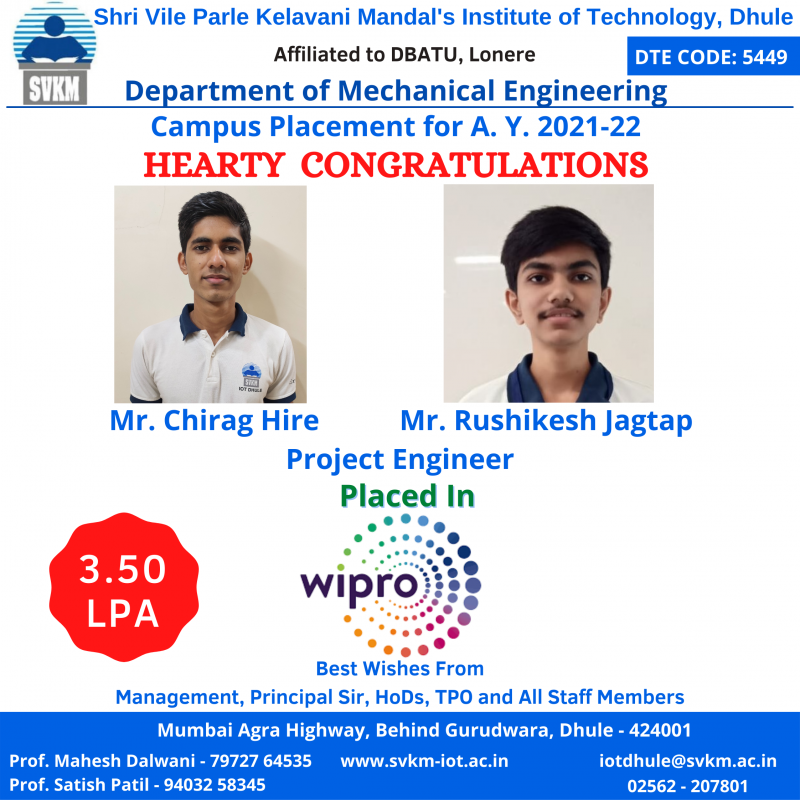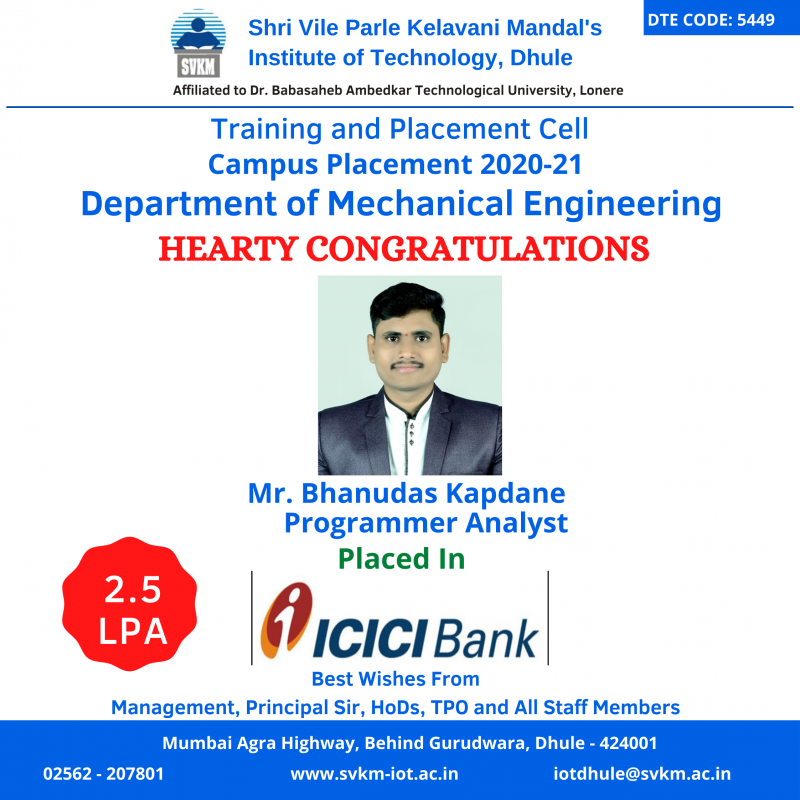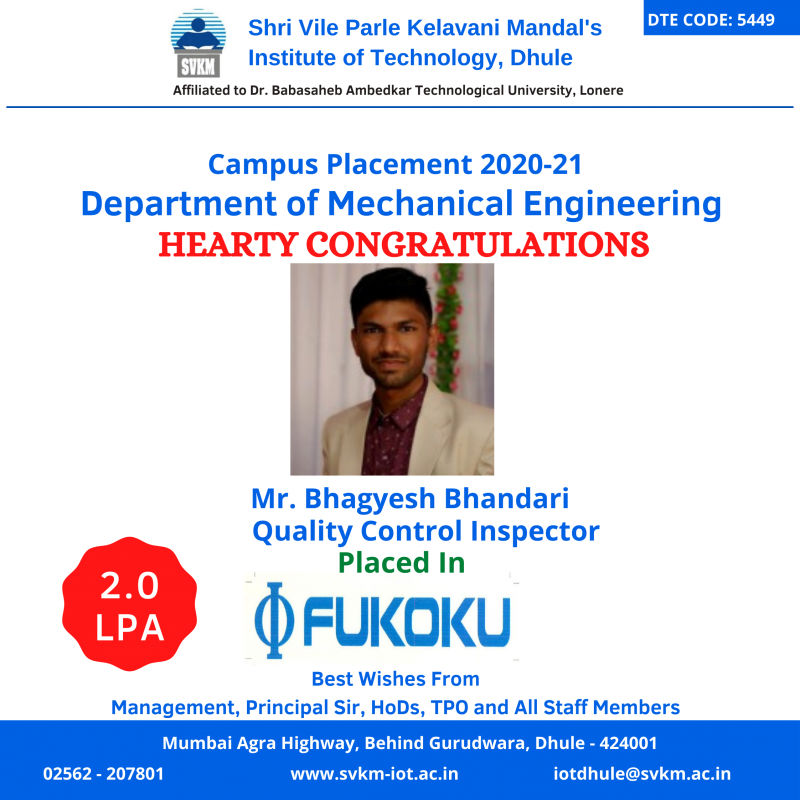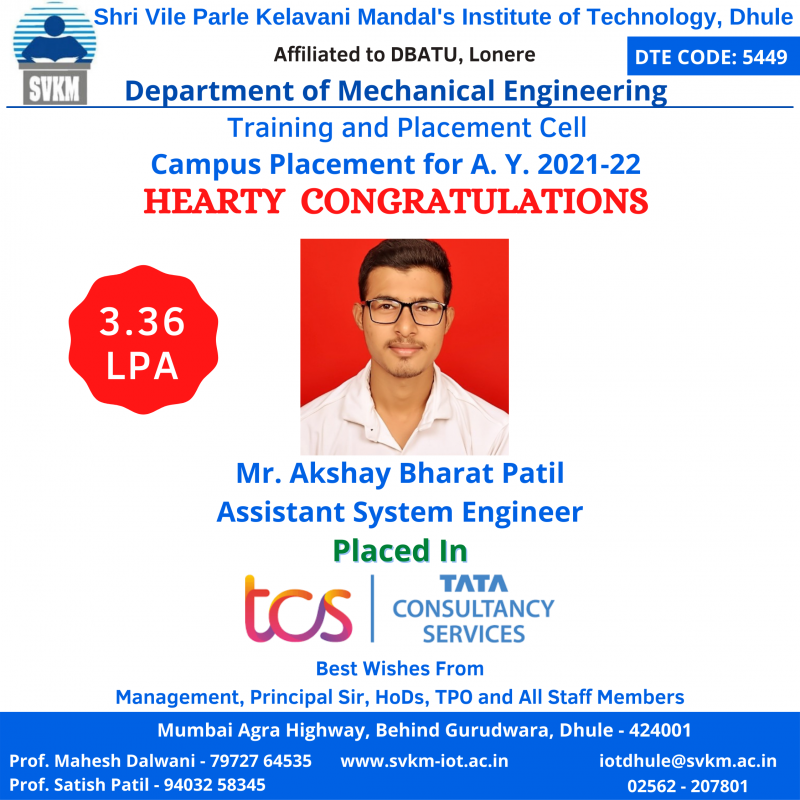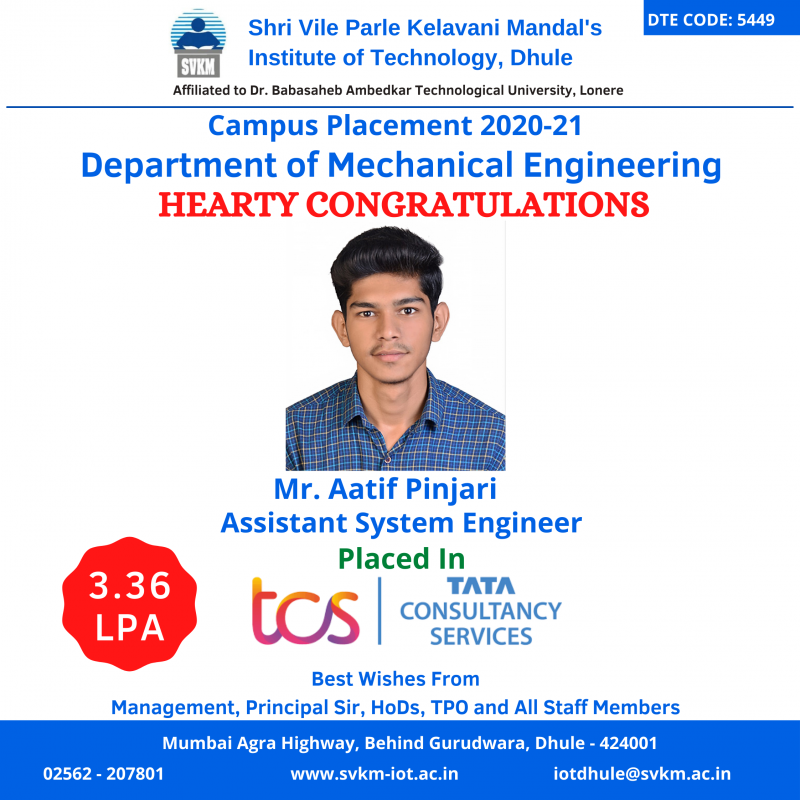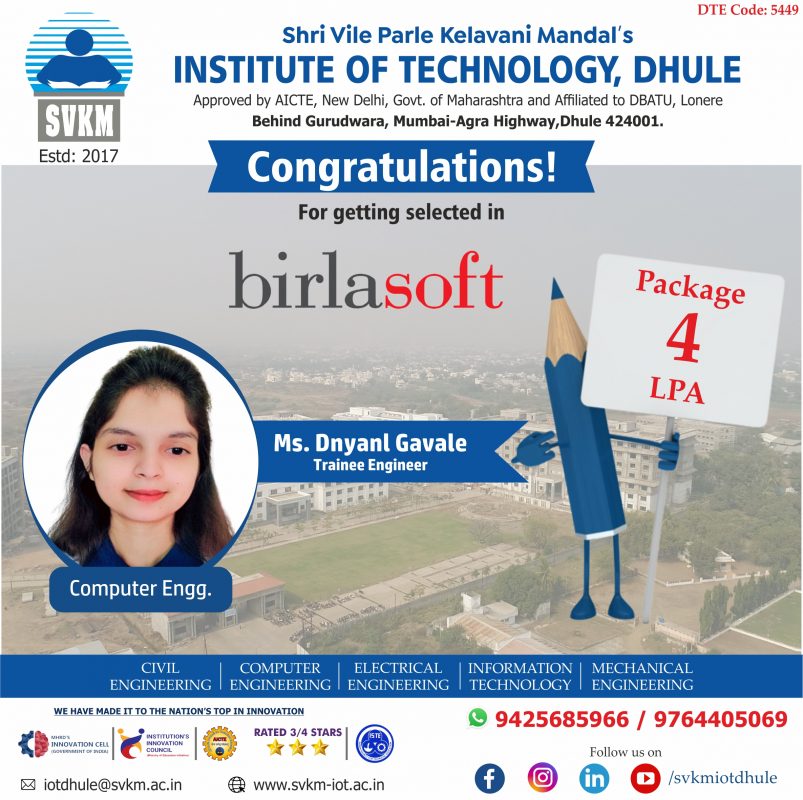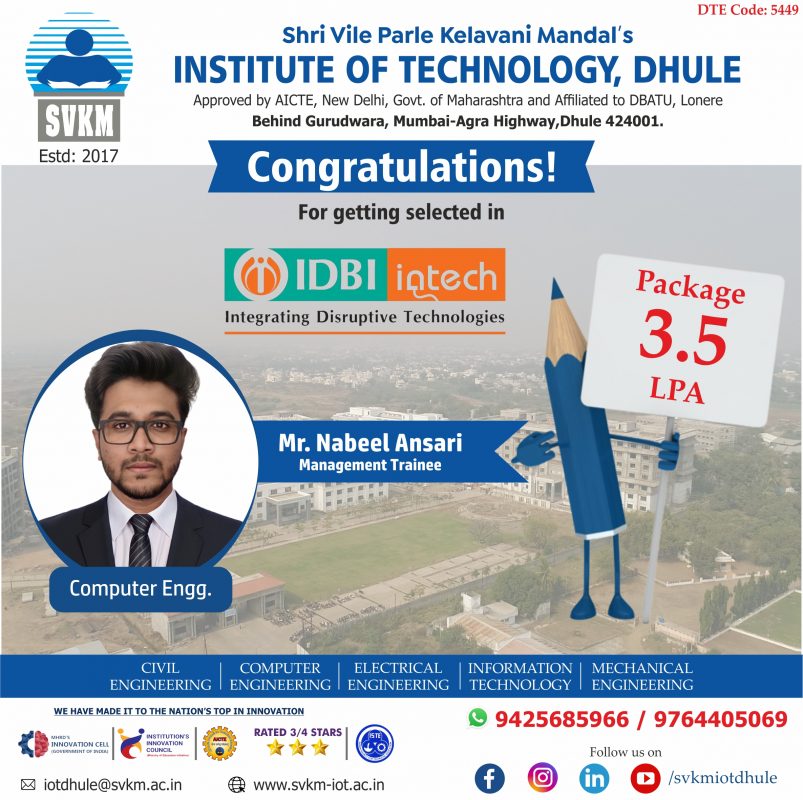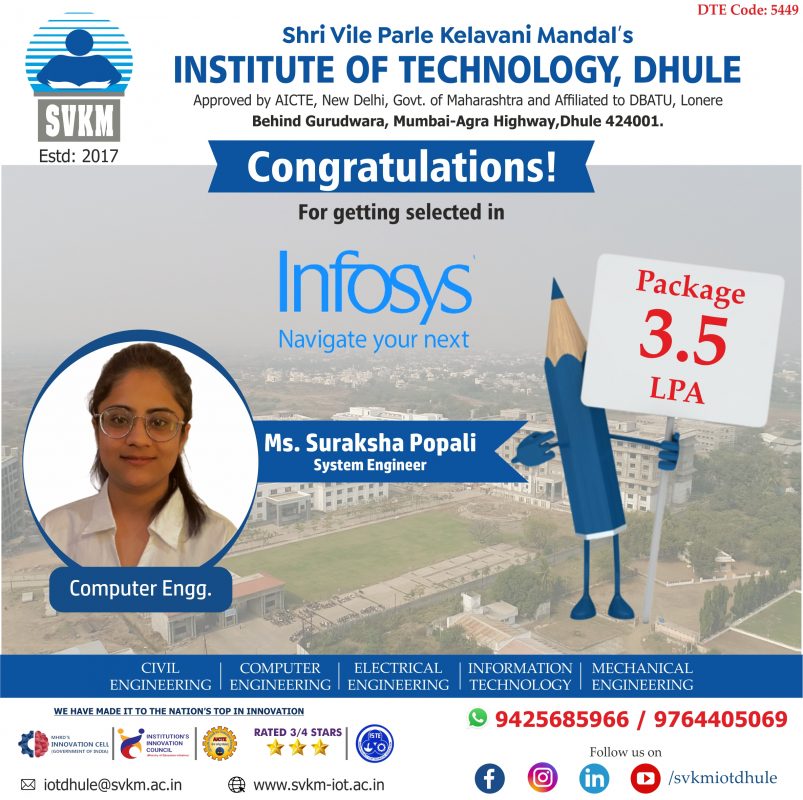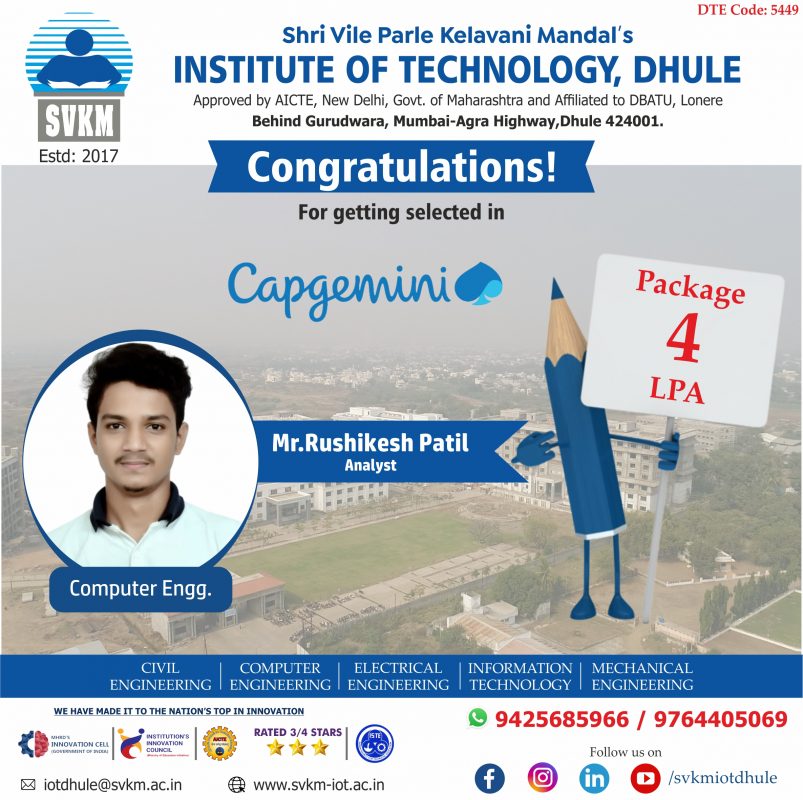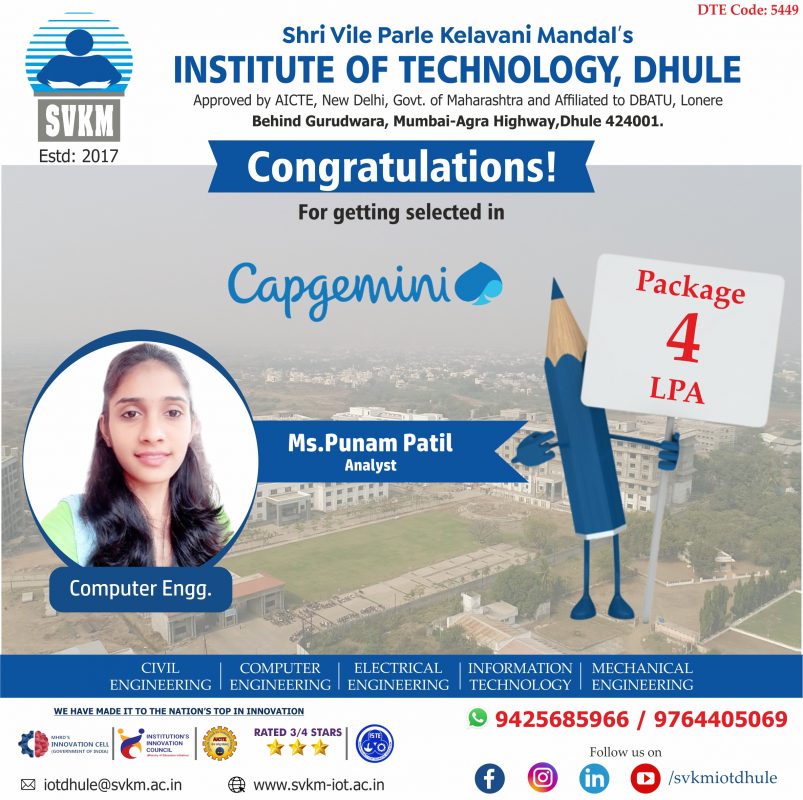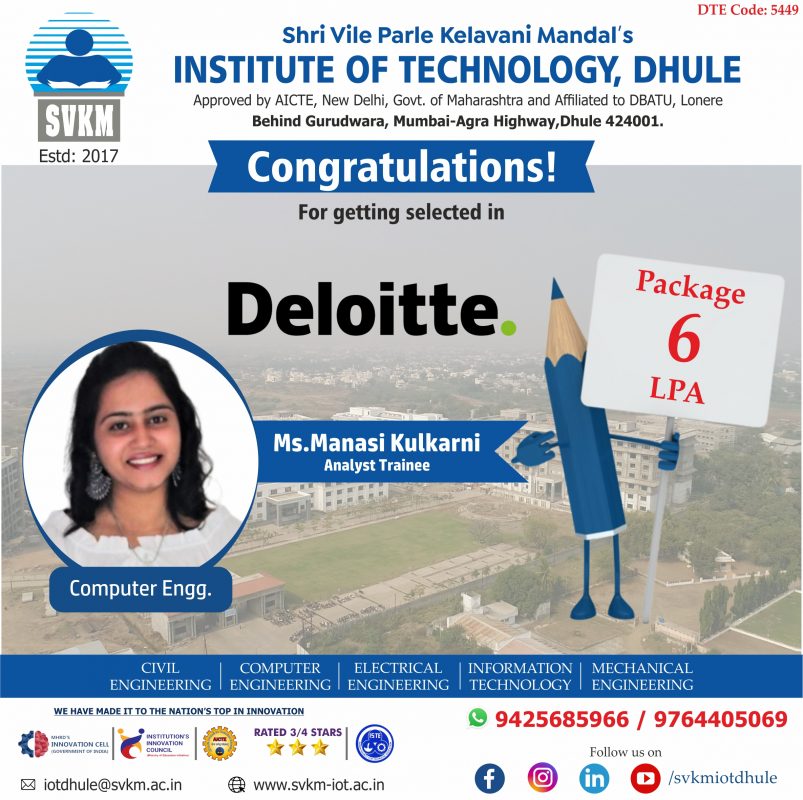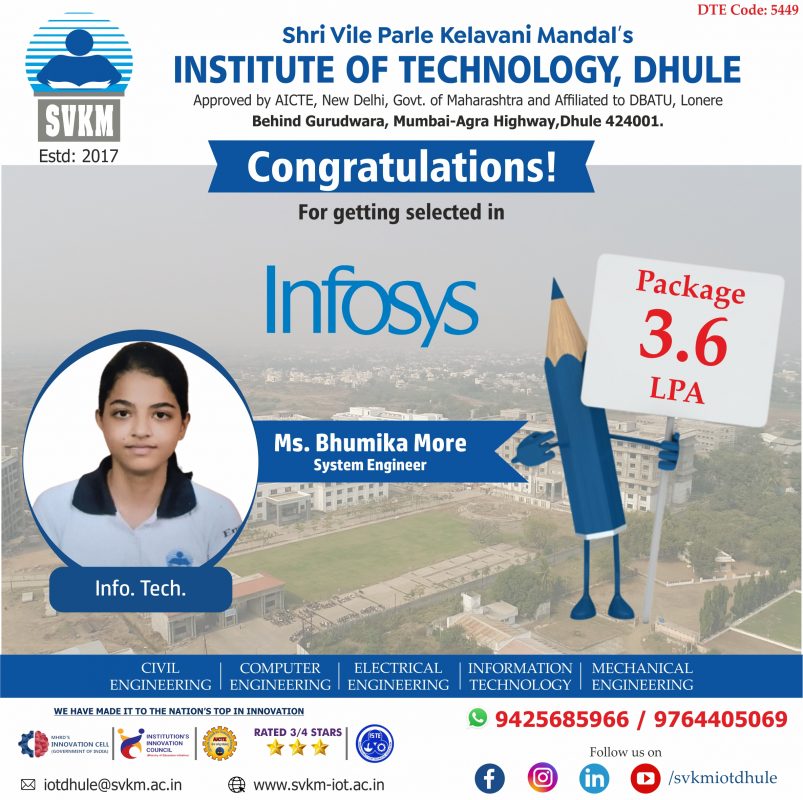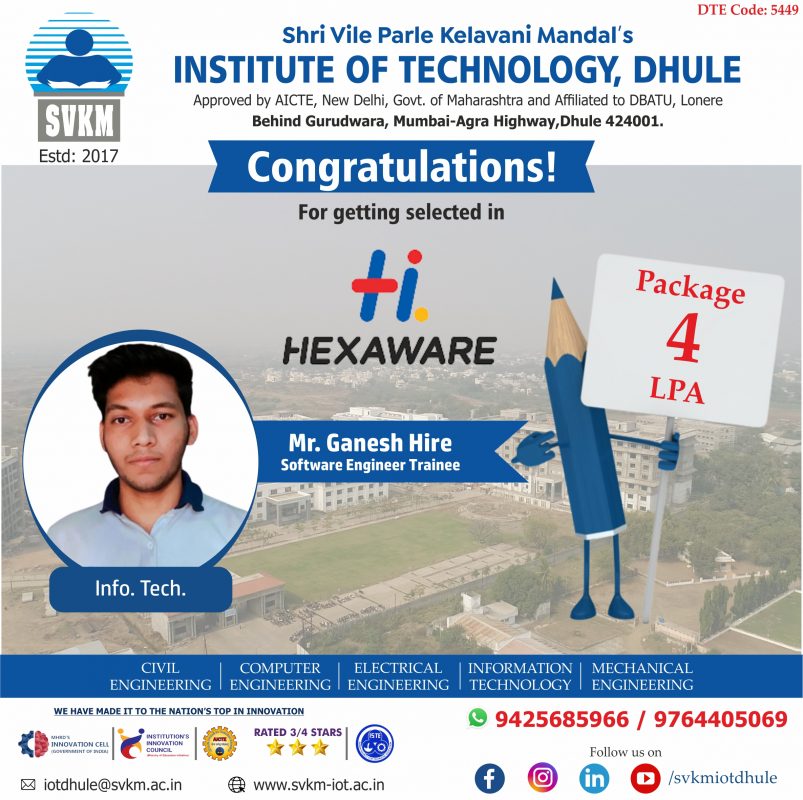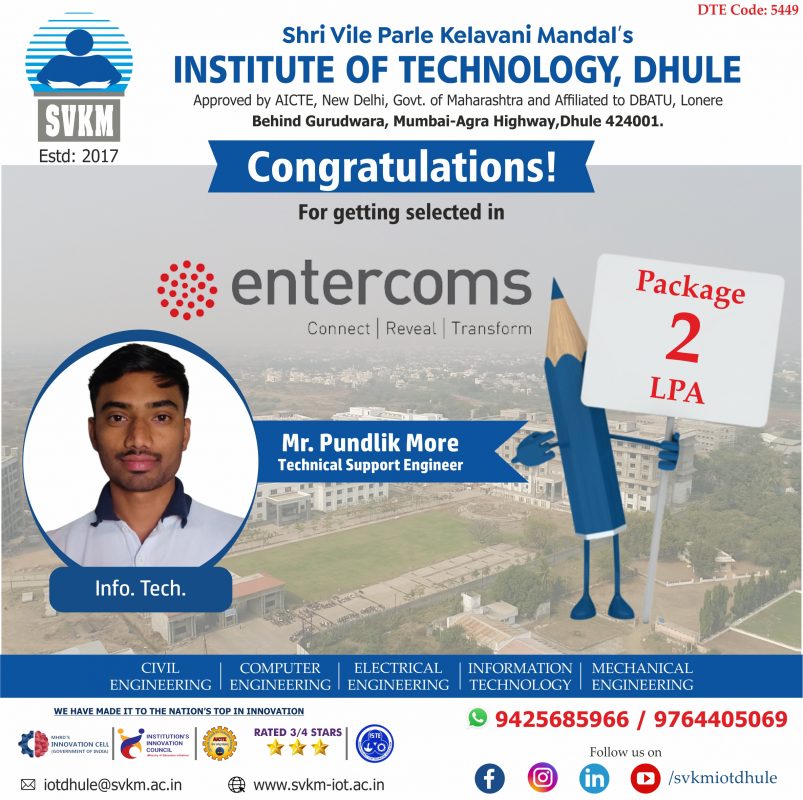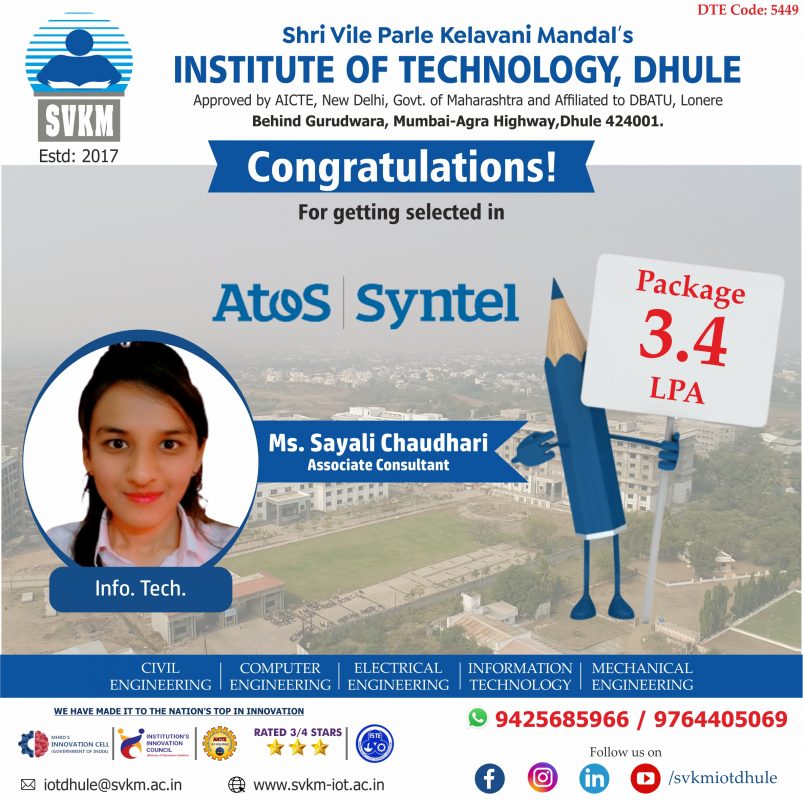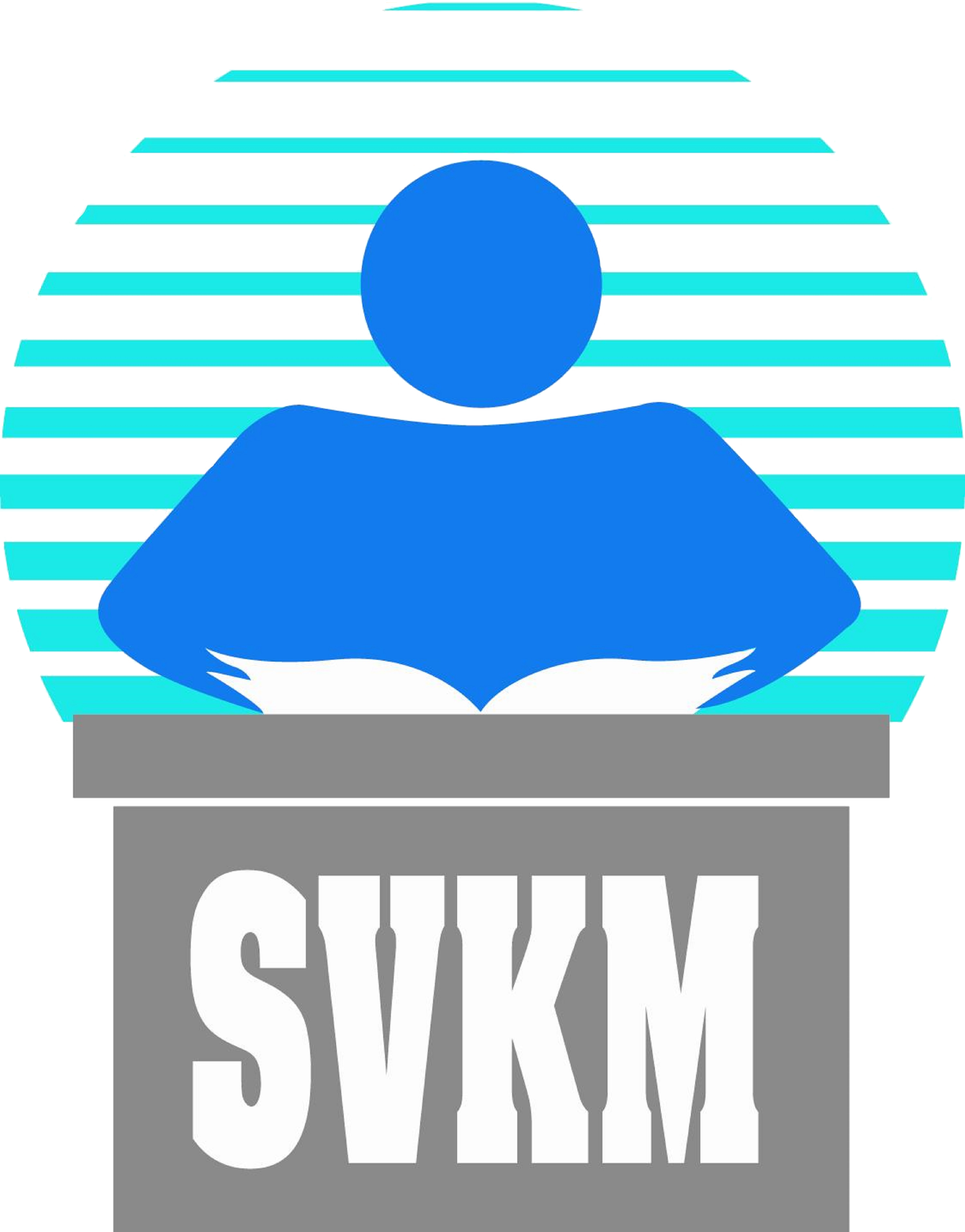 Great Education, Great Value
Competitively moderate fee structure compared to other private colleges of engineering in India. The eligible students receive financial aid (scholarships) from all the Government schemes
Educating Great Technology
New curriculum integrating courses that include hands-on experience. Get Your Degree, 4 years (Bachelor of Technology)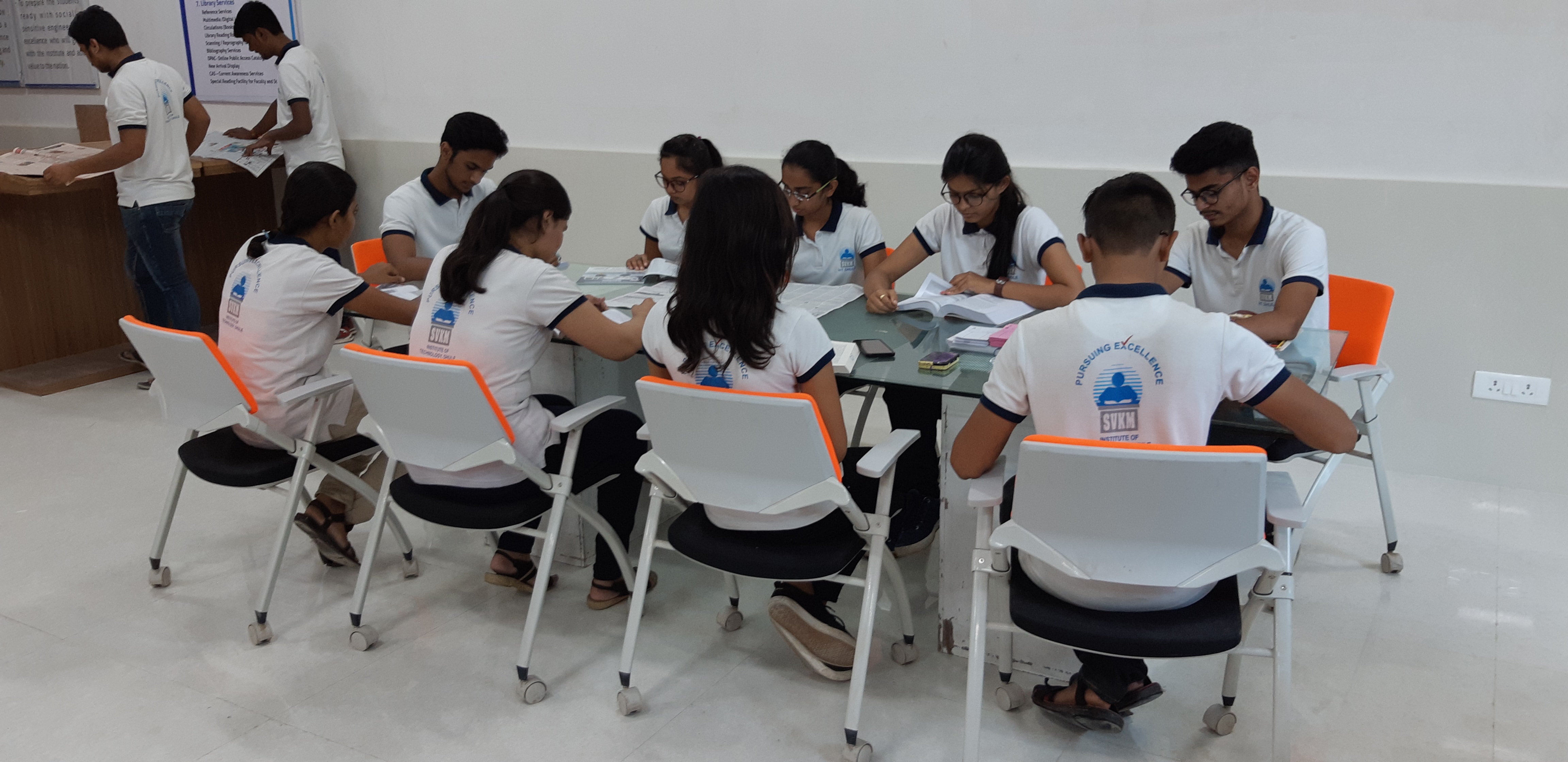 Imagine the Possibilities
100% job placement. Students gain hands-on experience.
Courses under the SVKM'S IOT.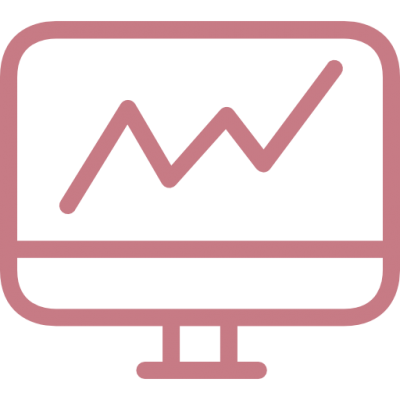 MCA is a postgraduate course that educates students in the various aspects of computer programs, computer architecture, application software & System Software, operating systems, and many more.
Duration 2 Years / Intake 120 Seats*
*Proposed to start from Academic Year – 2023-24.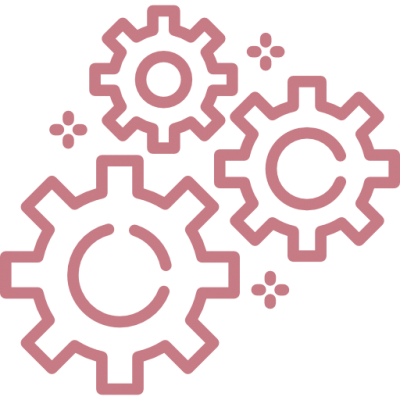 Computer Engineering is a discipline that integrates several fields to develop computer hardware and software.
Duration 4 Years / Intake 120 Seats*
*Proposed increase in intake from 60 seats to 120 seats from Academic Year 2023-24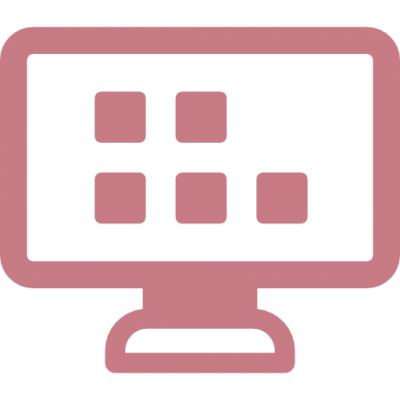 Information Technology Engineering is a field that involves the development of computer software
Duration 4 Years / Intake 60 Seats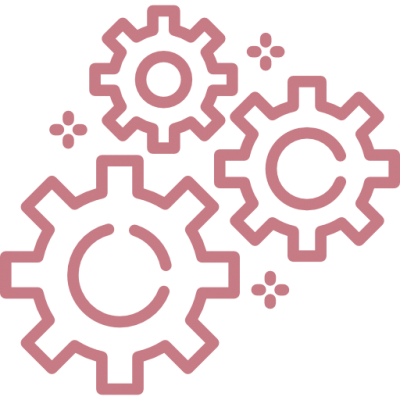 Mechanical engineering is the discipline that applies the principles of engineering, physics, and materials
Duration 4 Years / Intake 60 Seats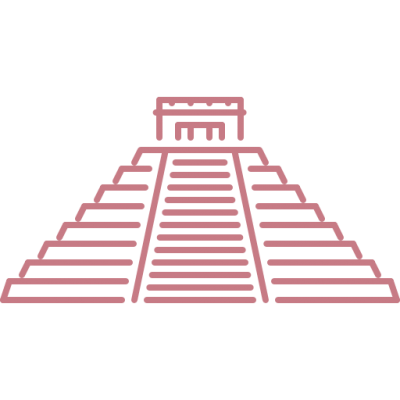 Civil engineering is a professional engineering discipline that deals with the design, construction, and maintain infrastructure
Duration 4 Years / Intake 60 Seats
Electrical engineering is a field of engineering that generally deals with the study and application of electricity,
Duration 4 Years / Intake 60 Seats