Student Placement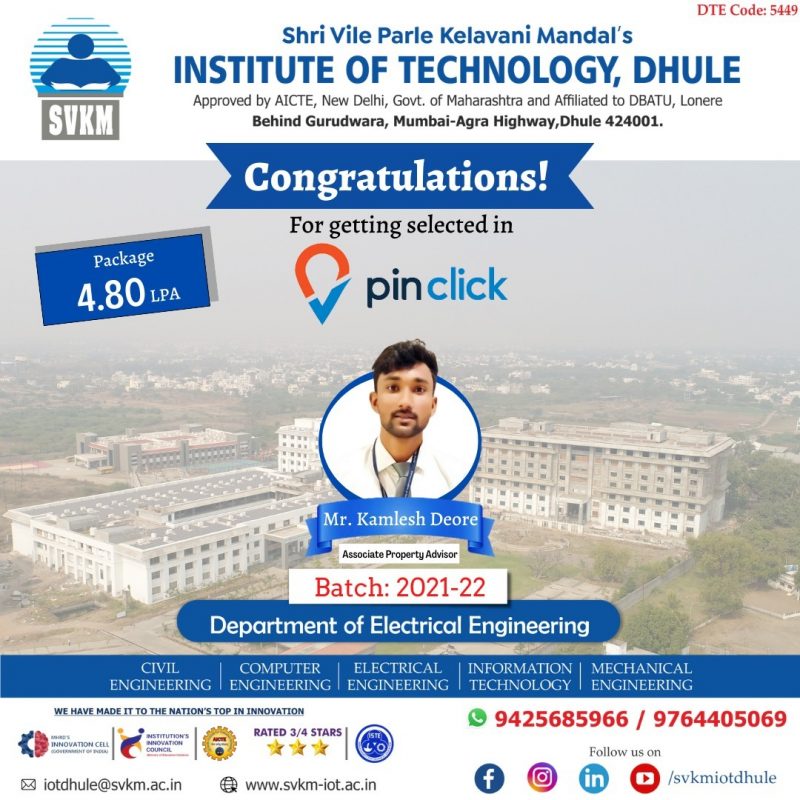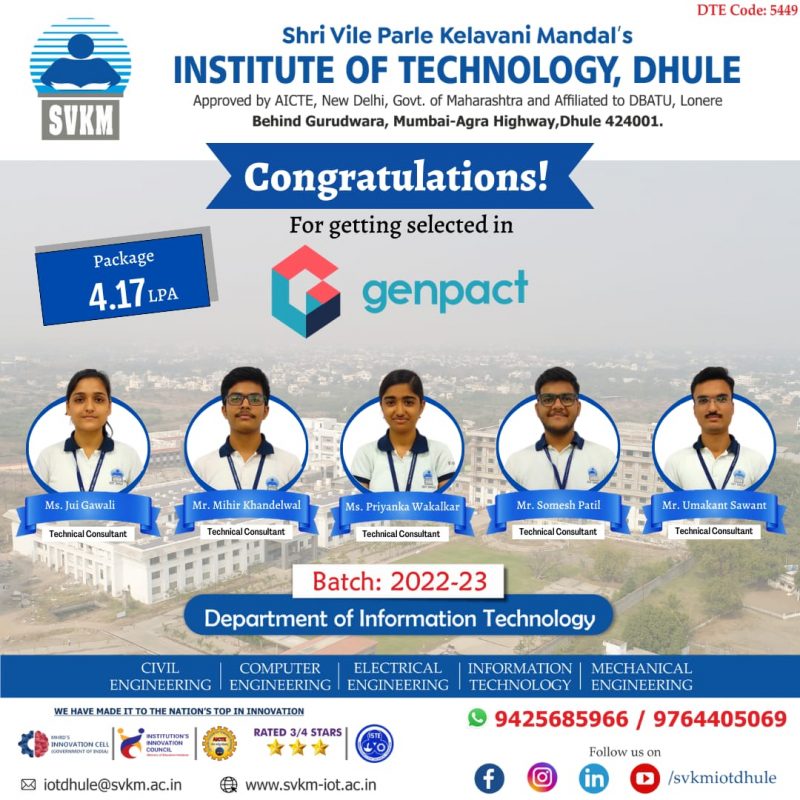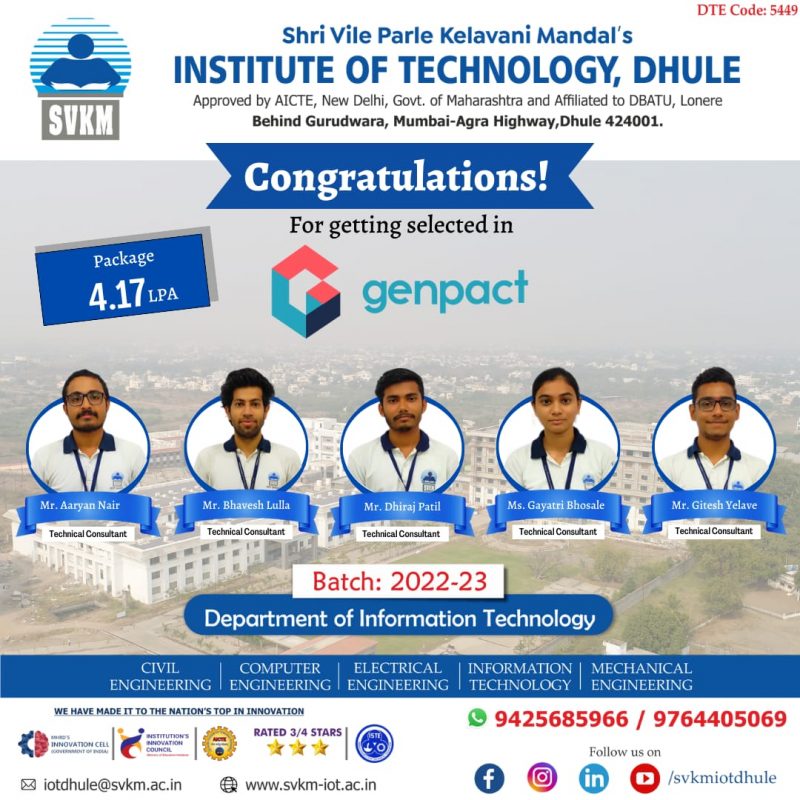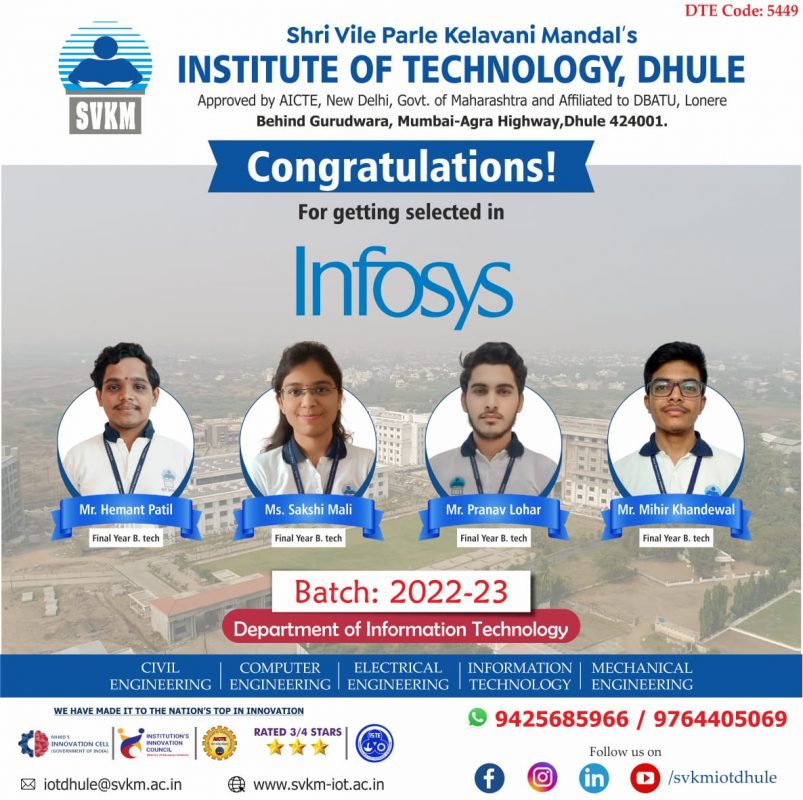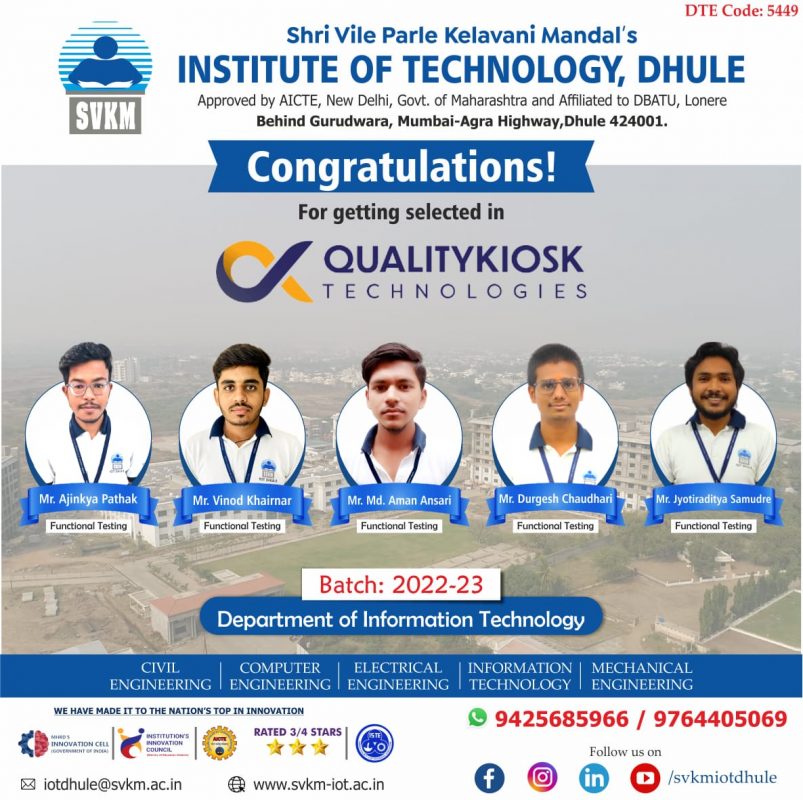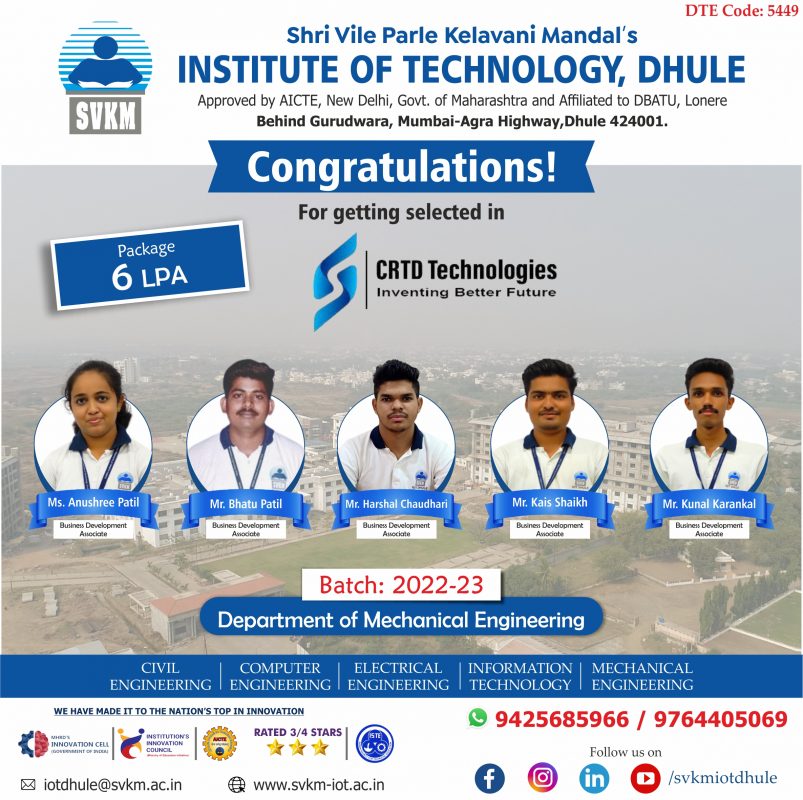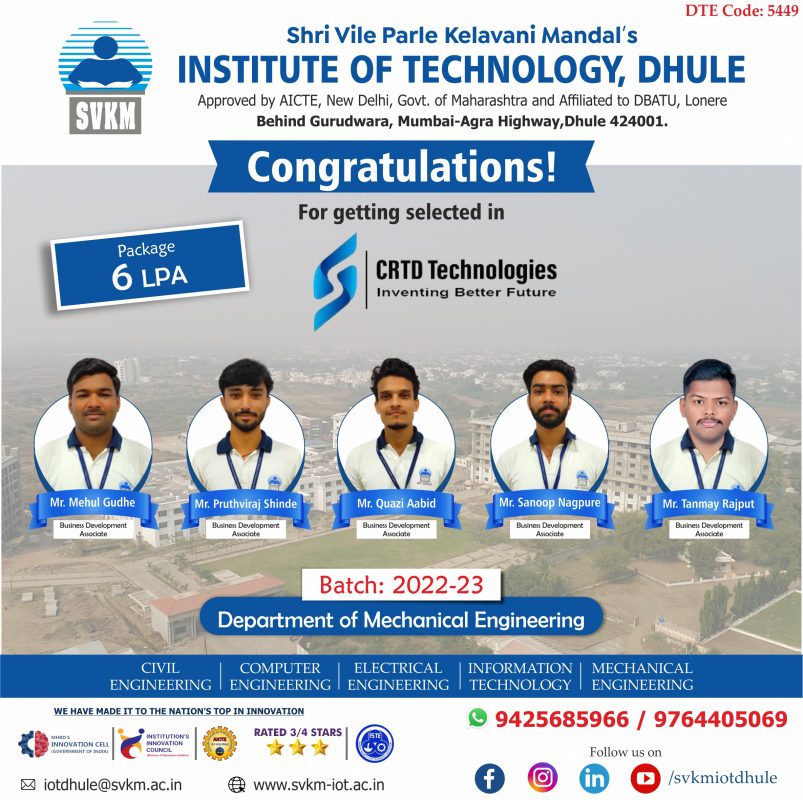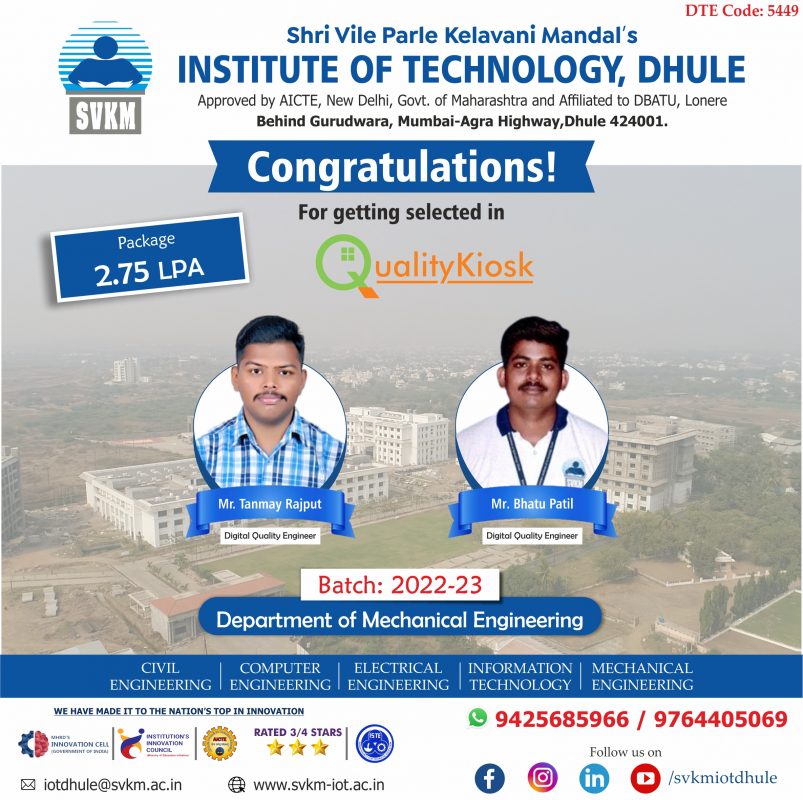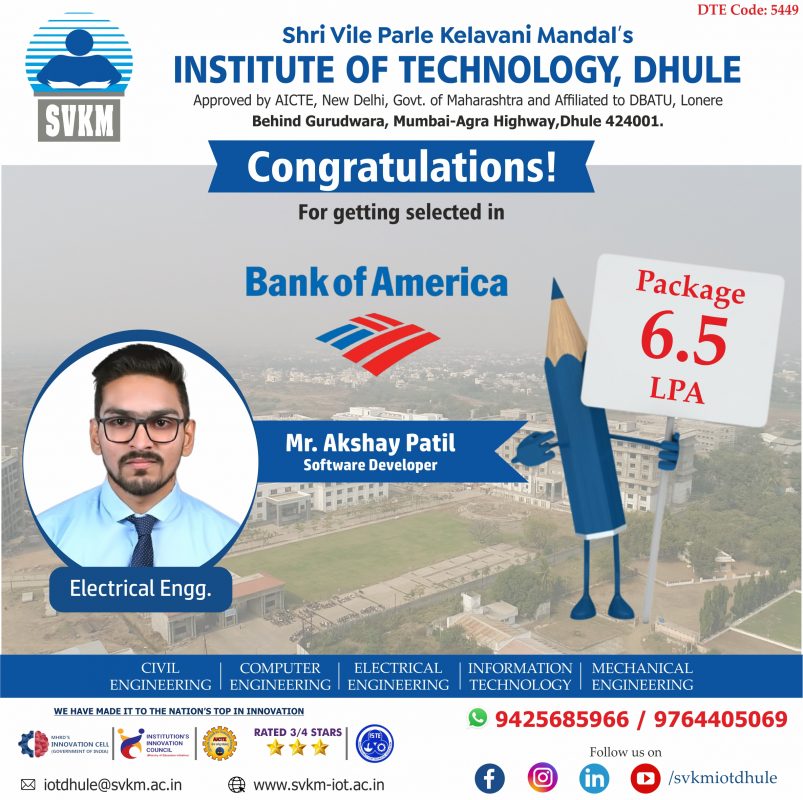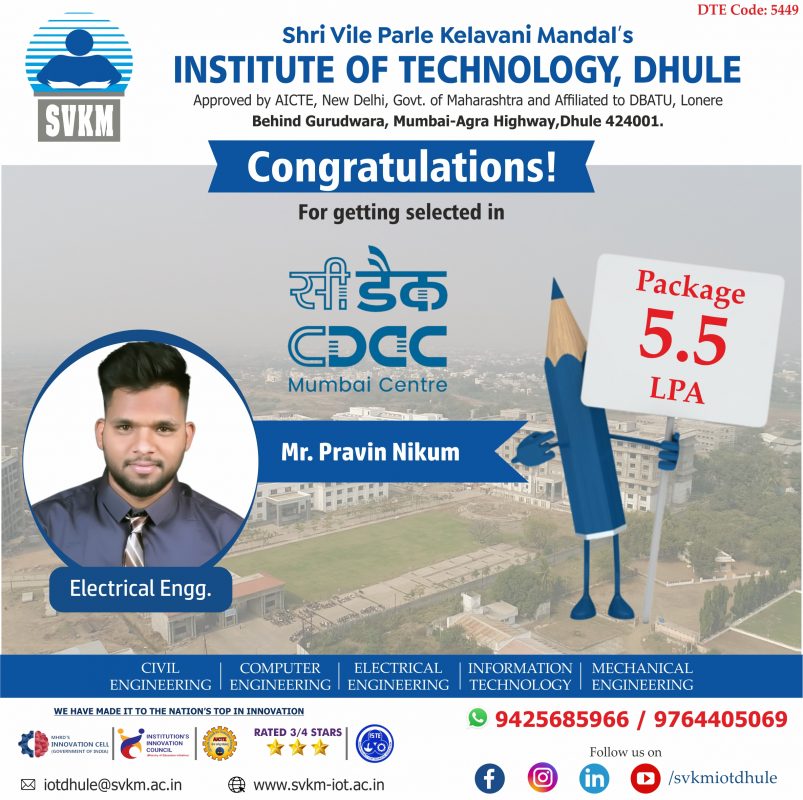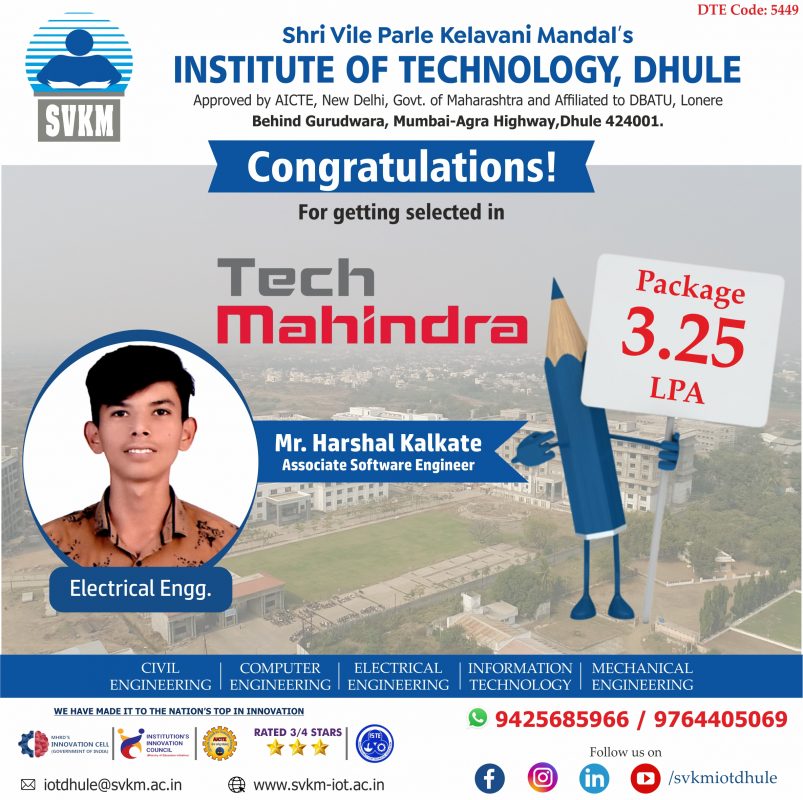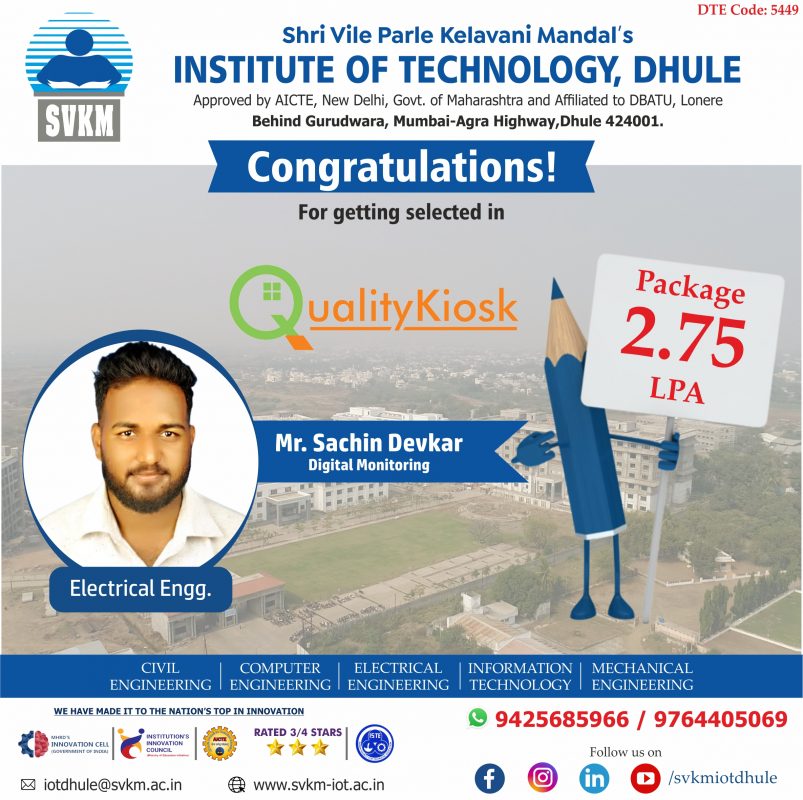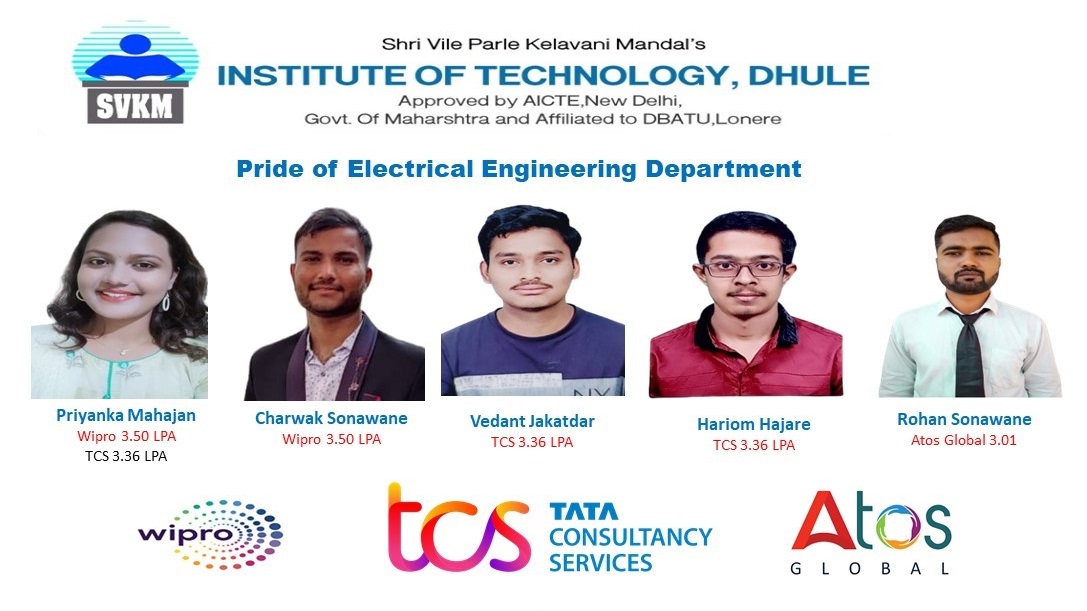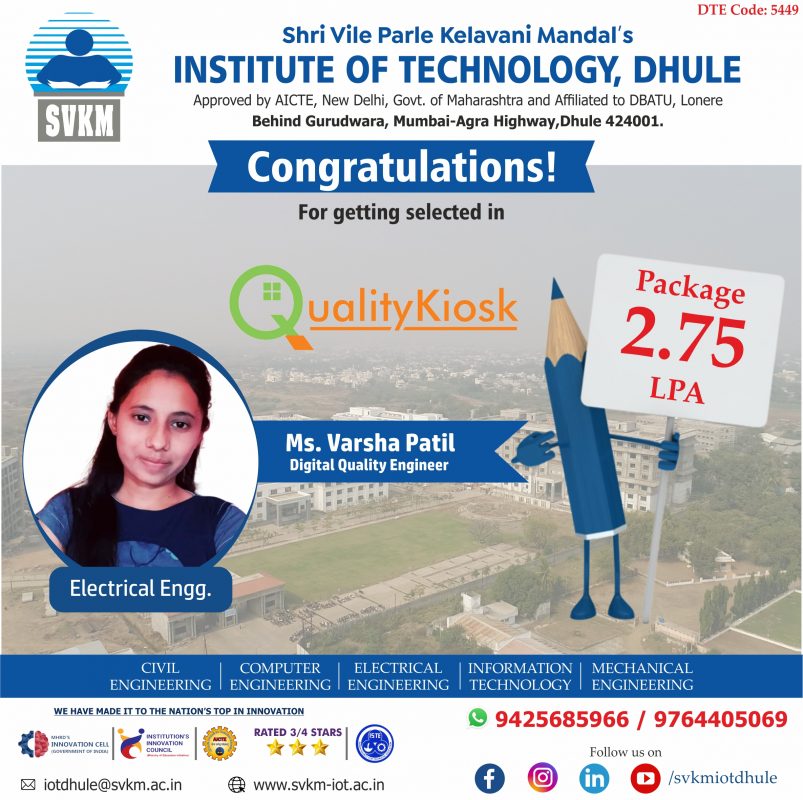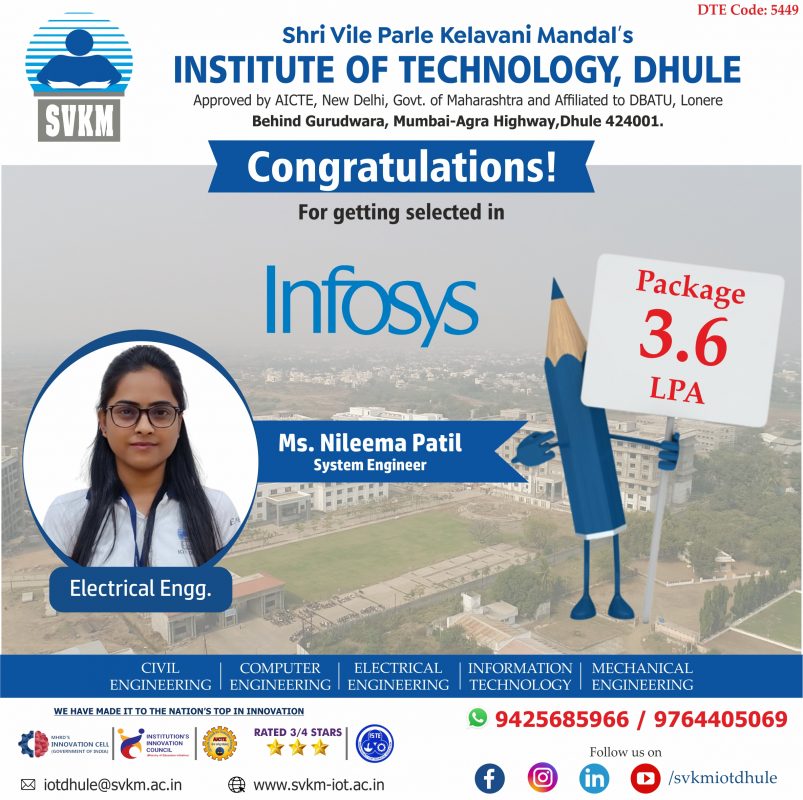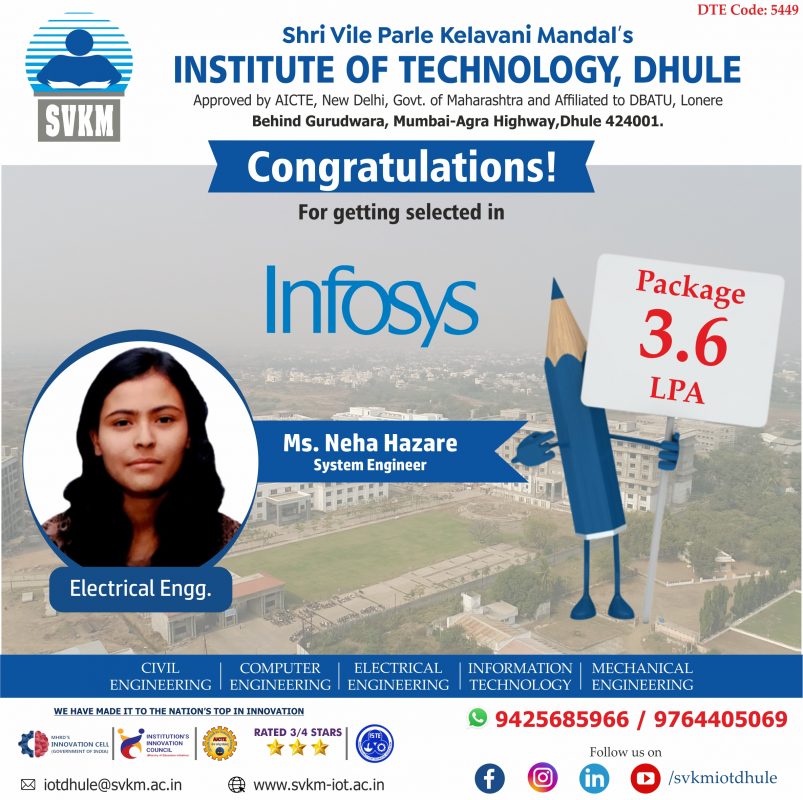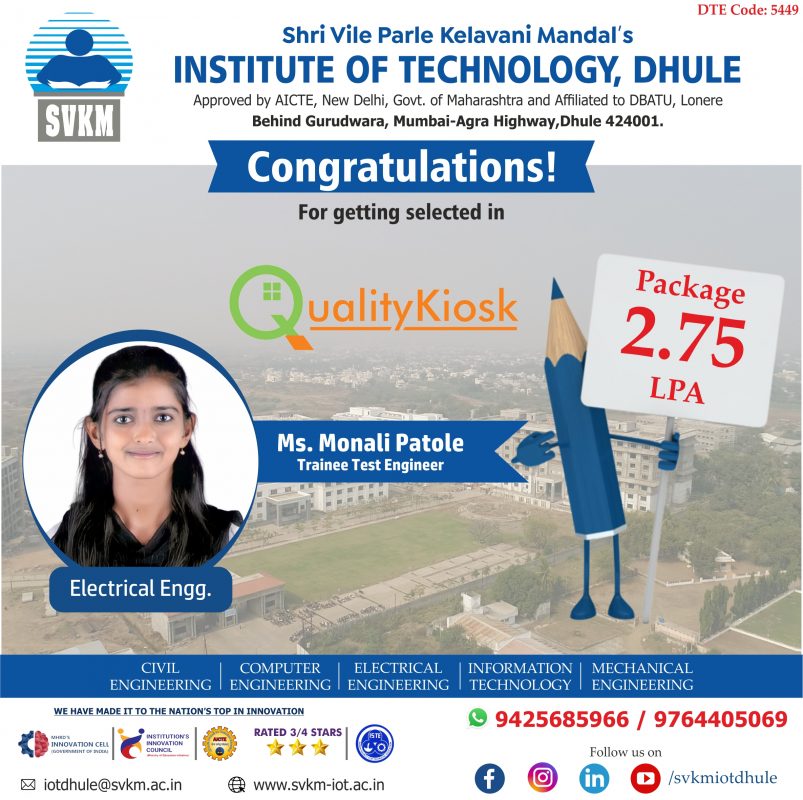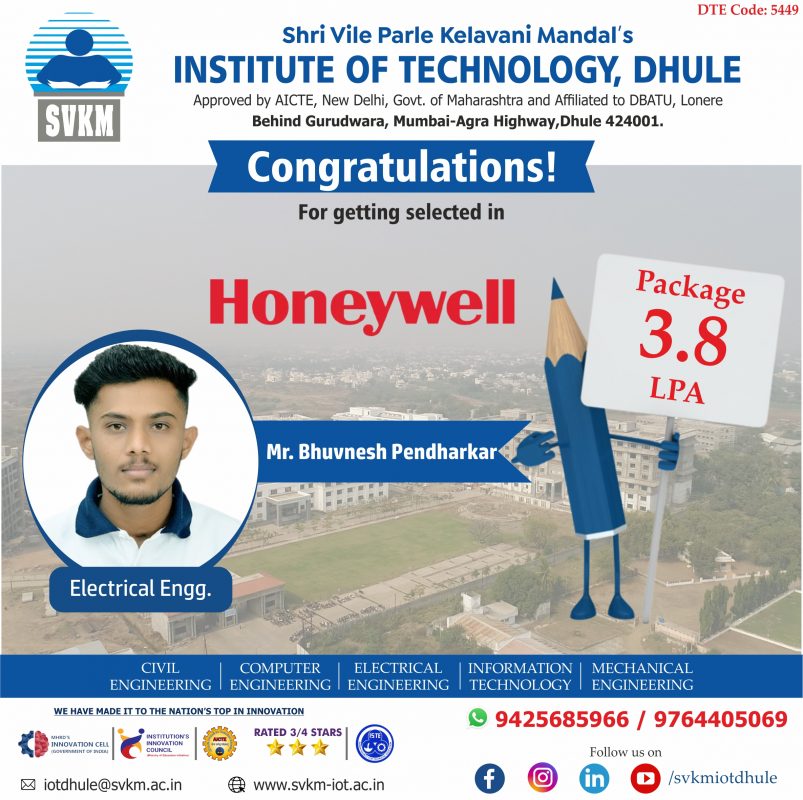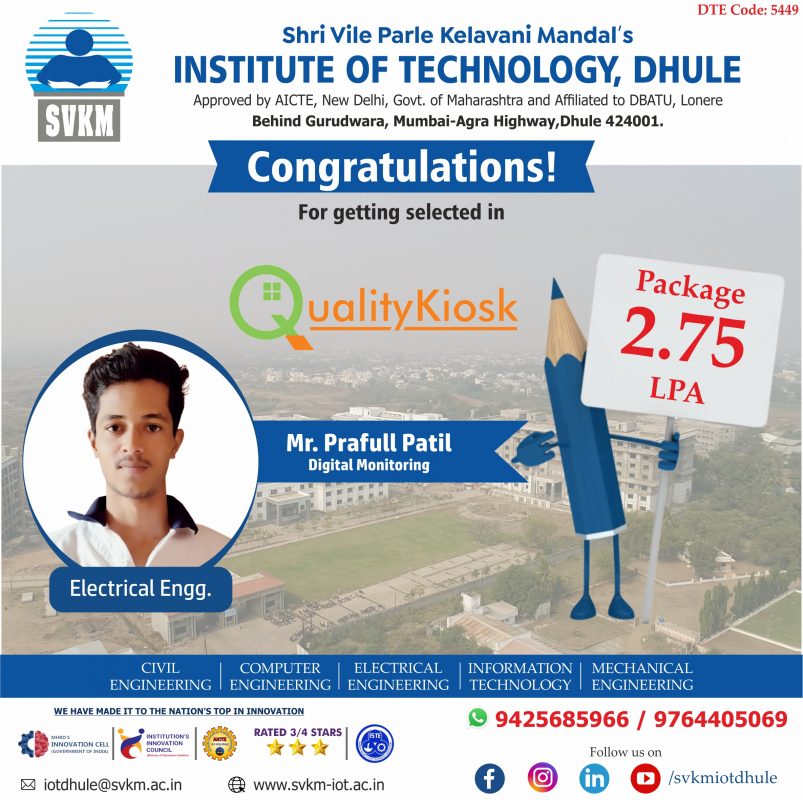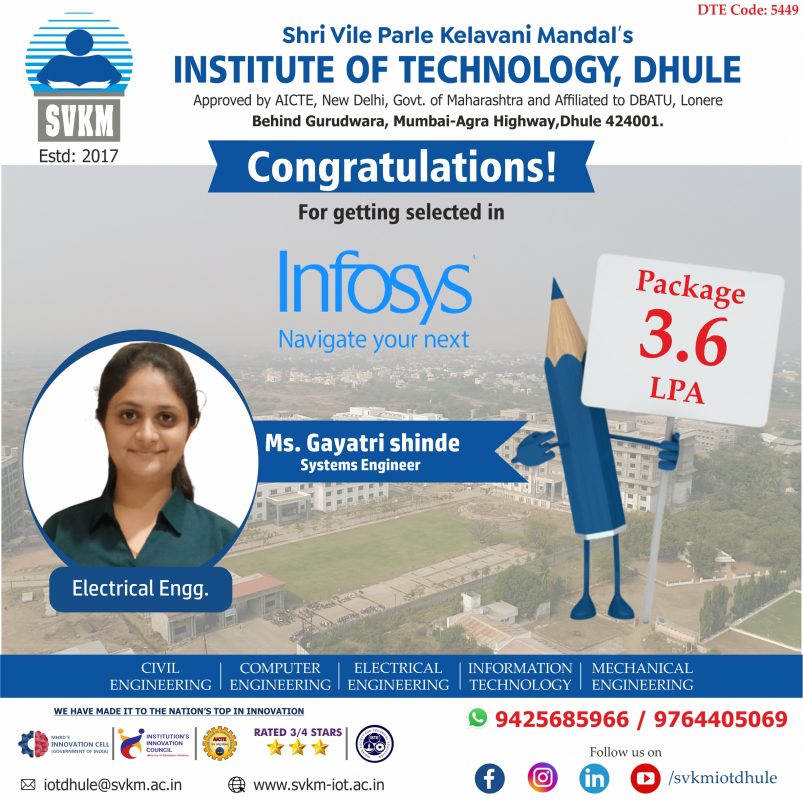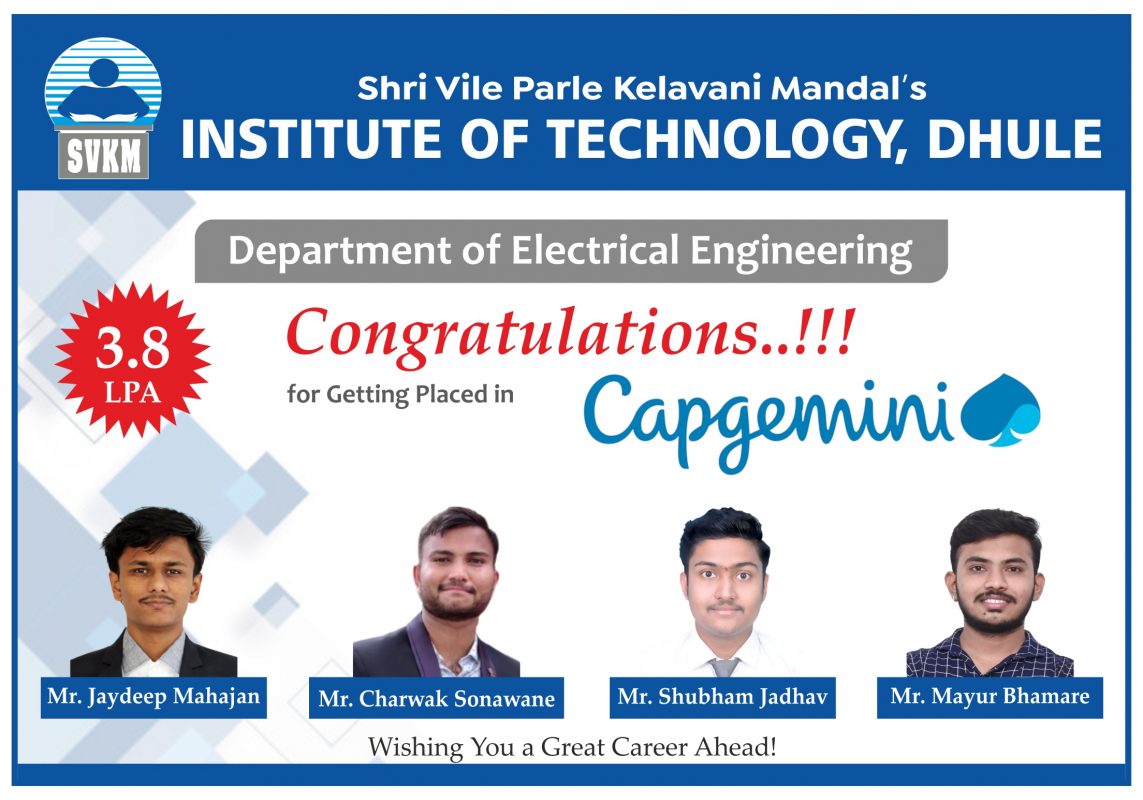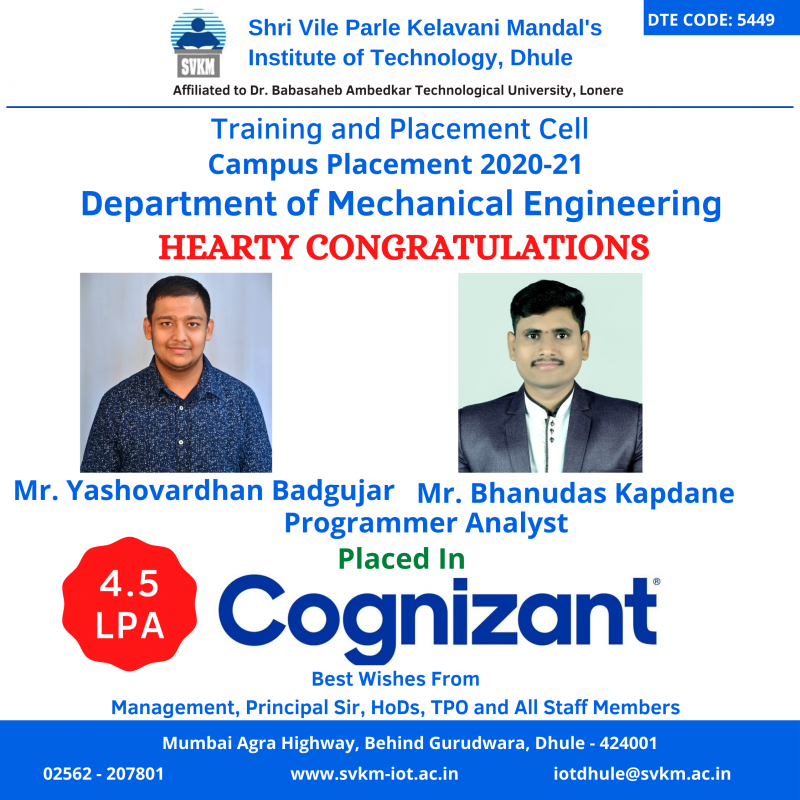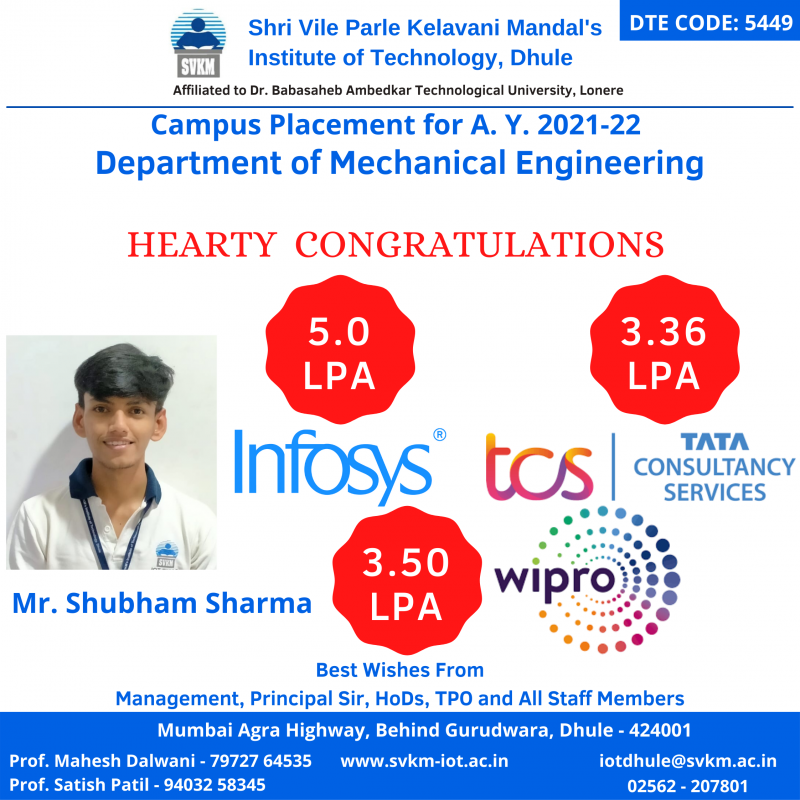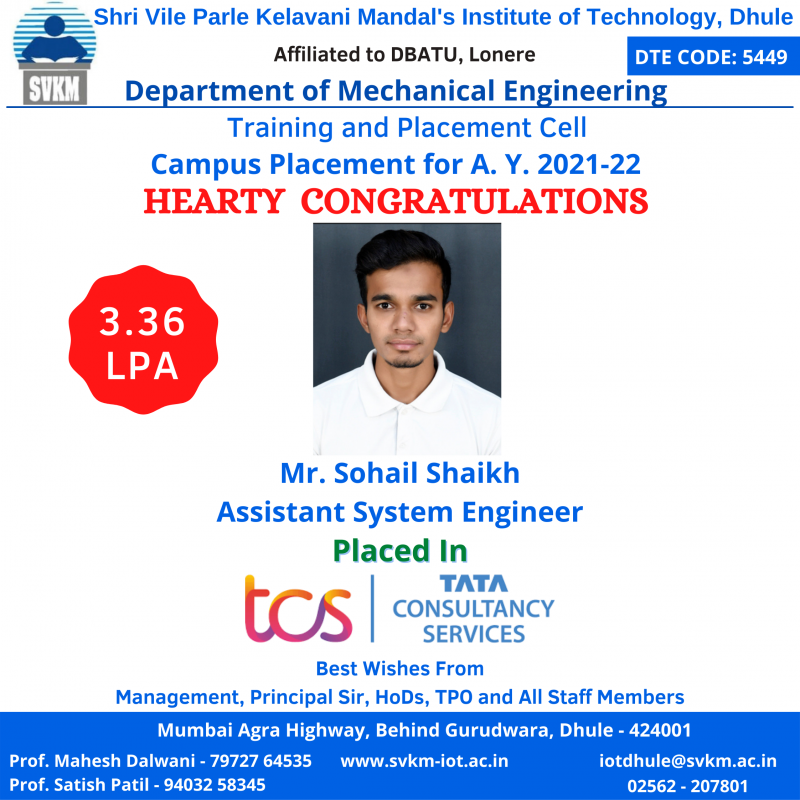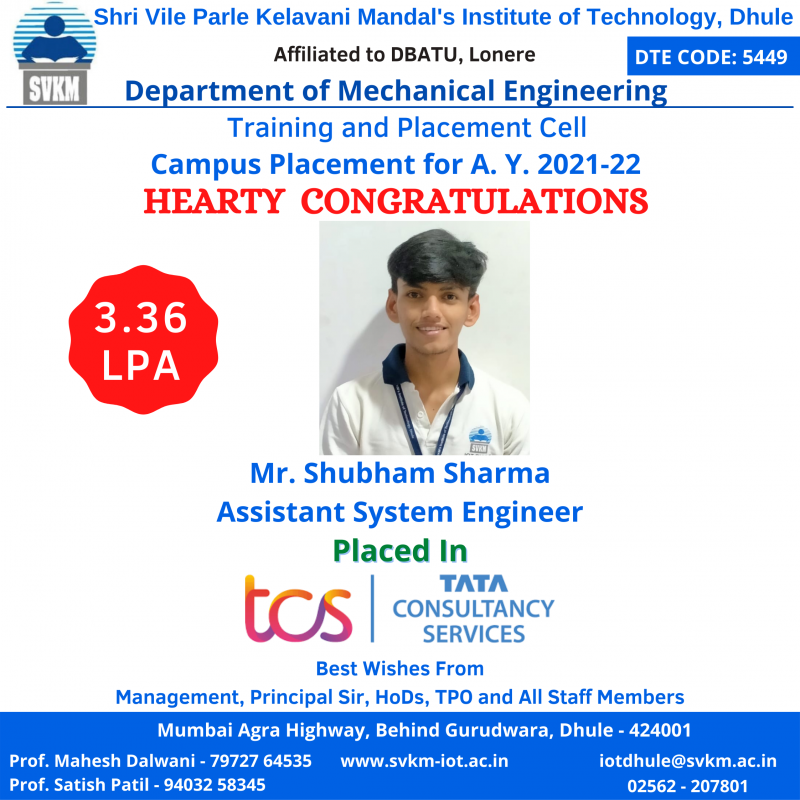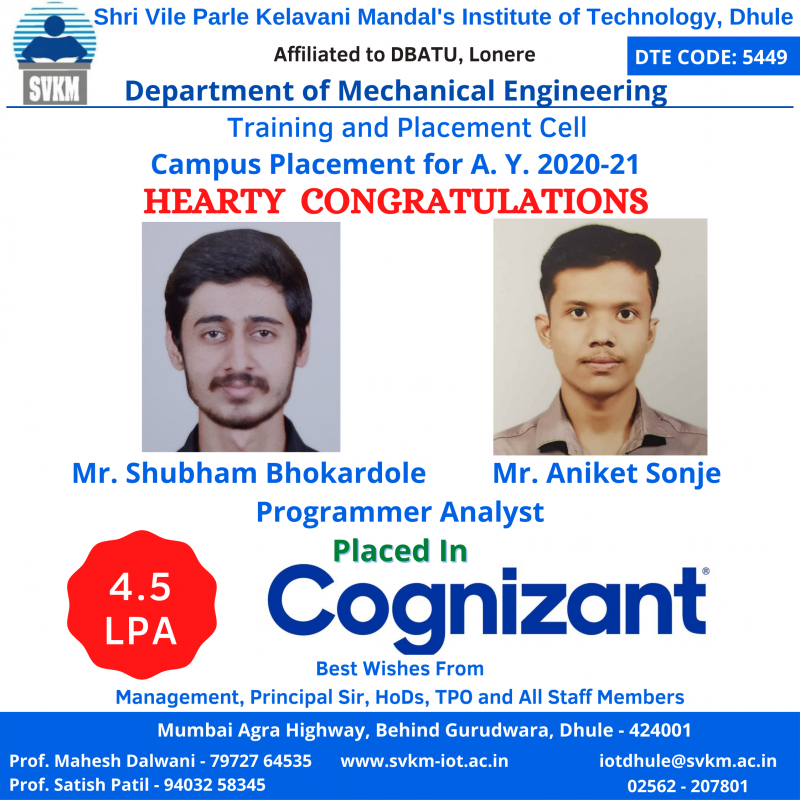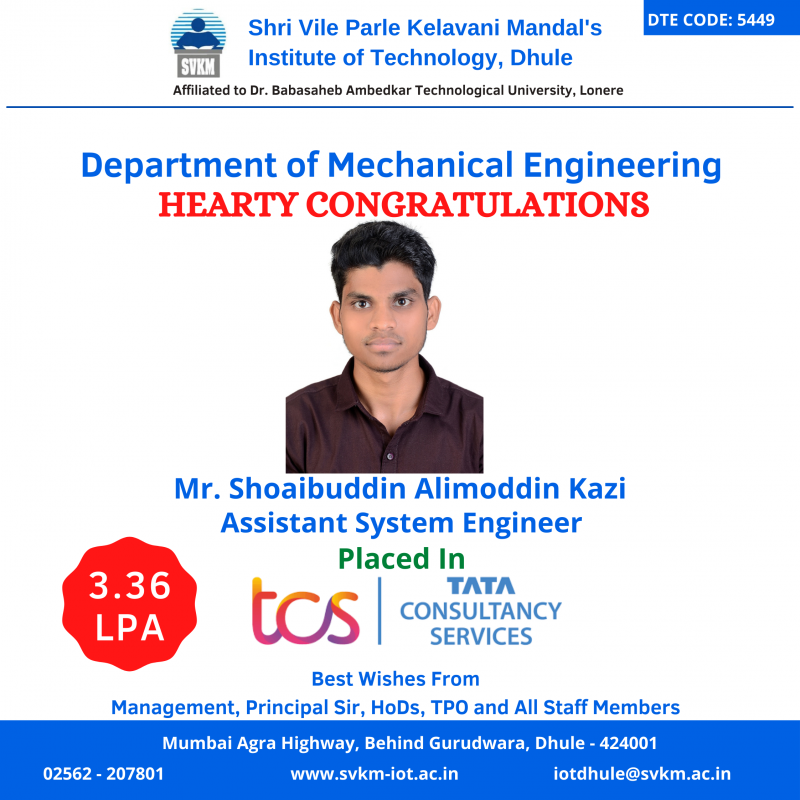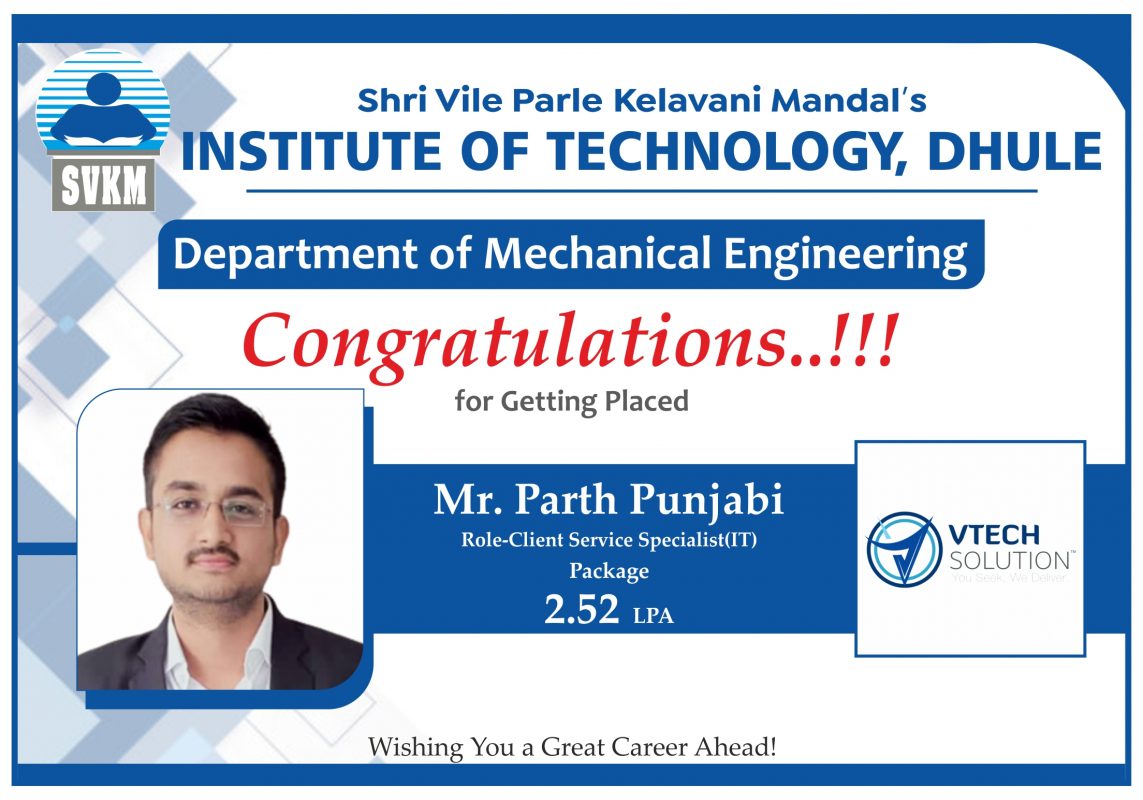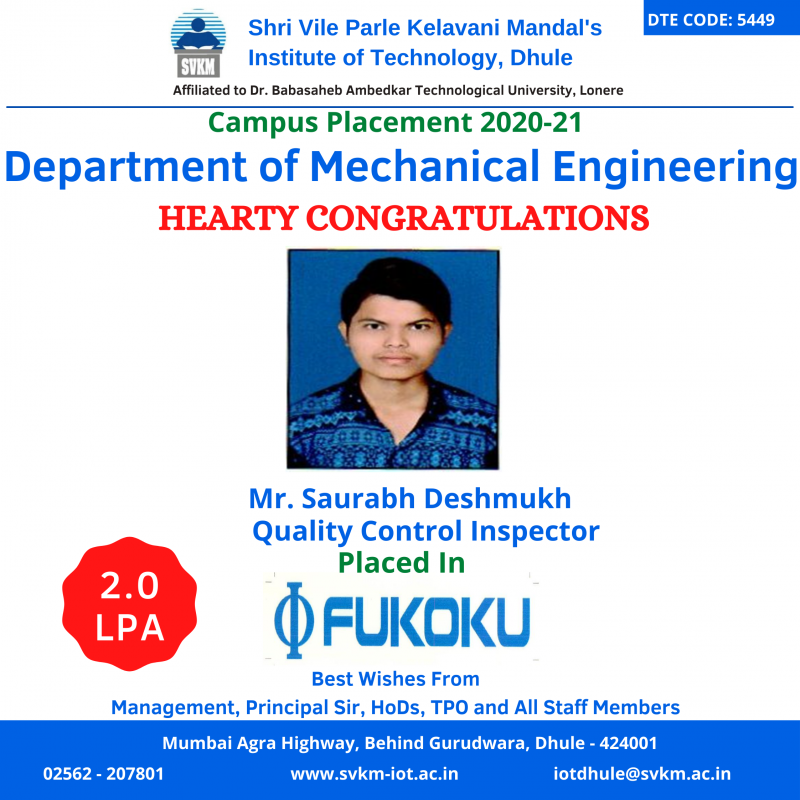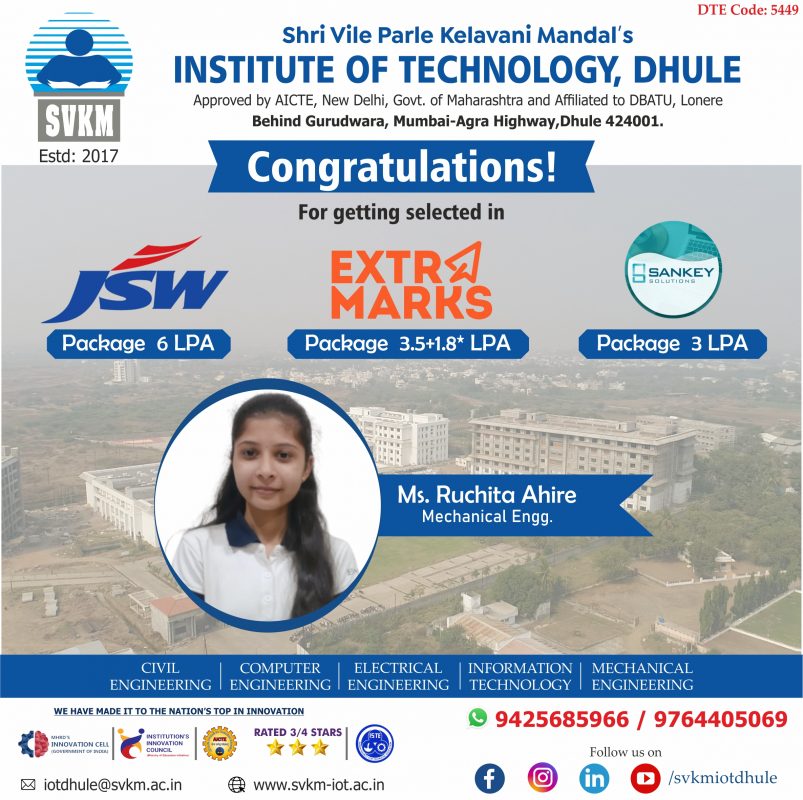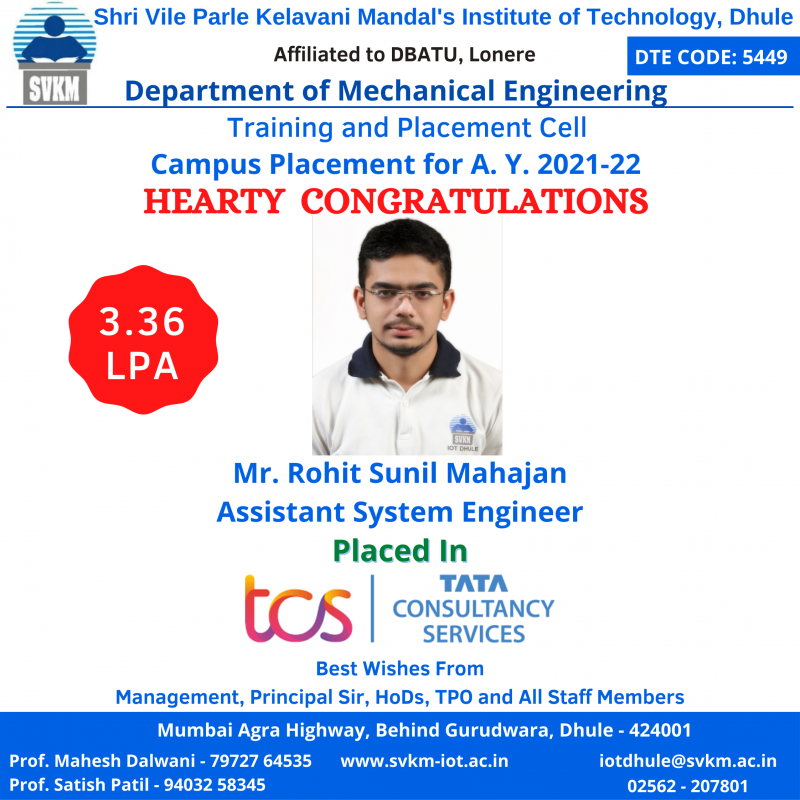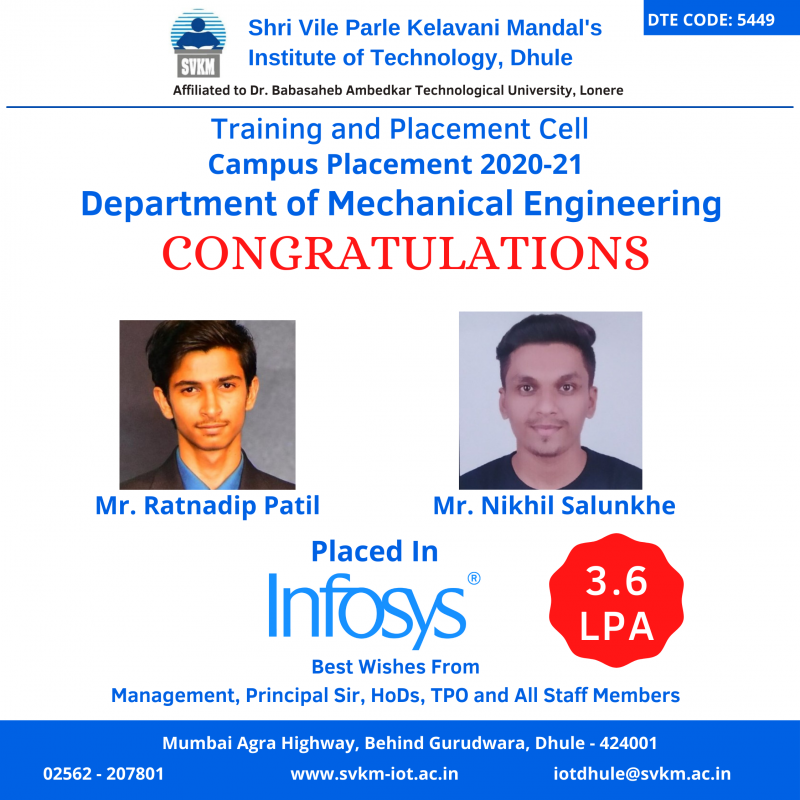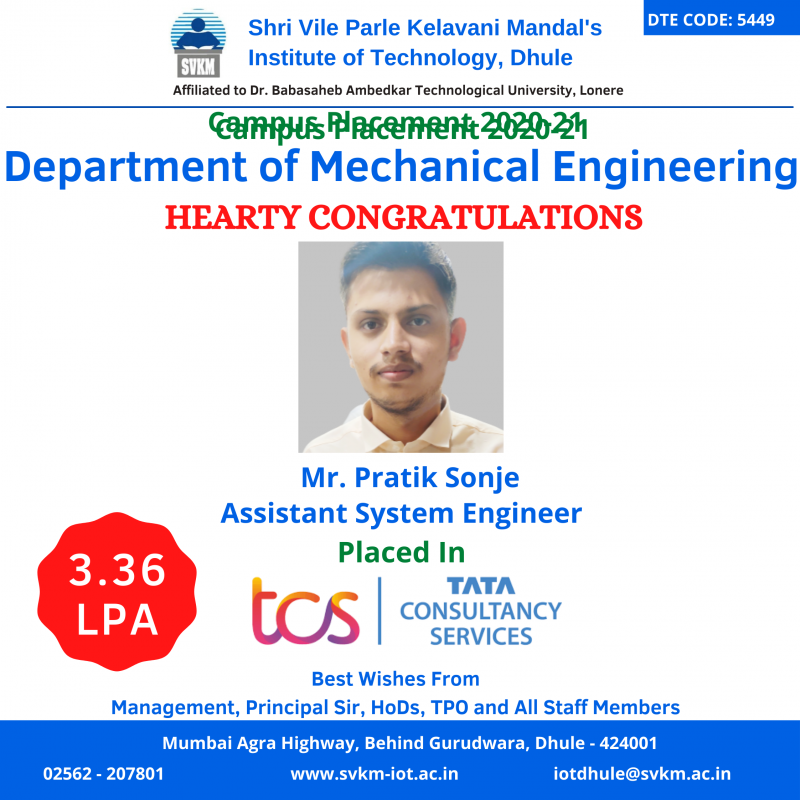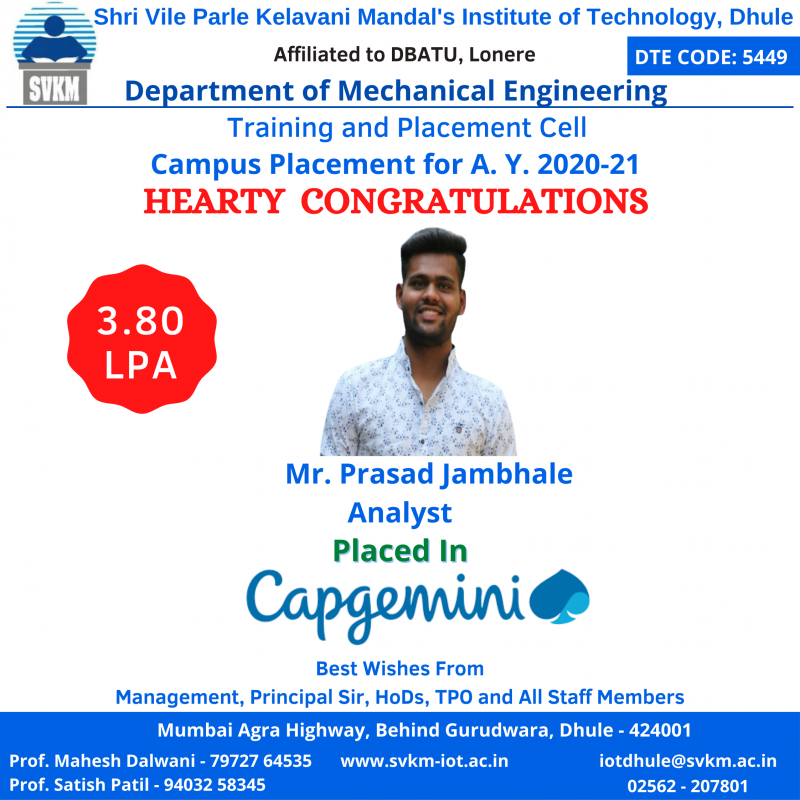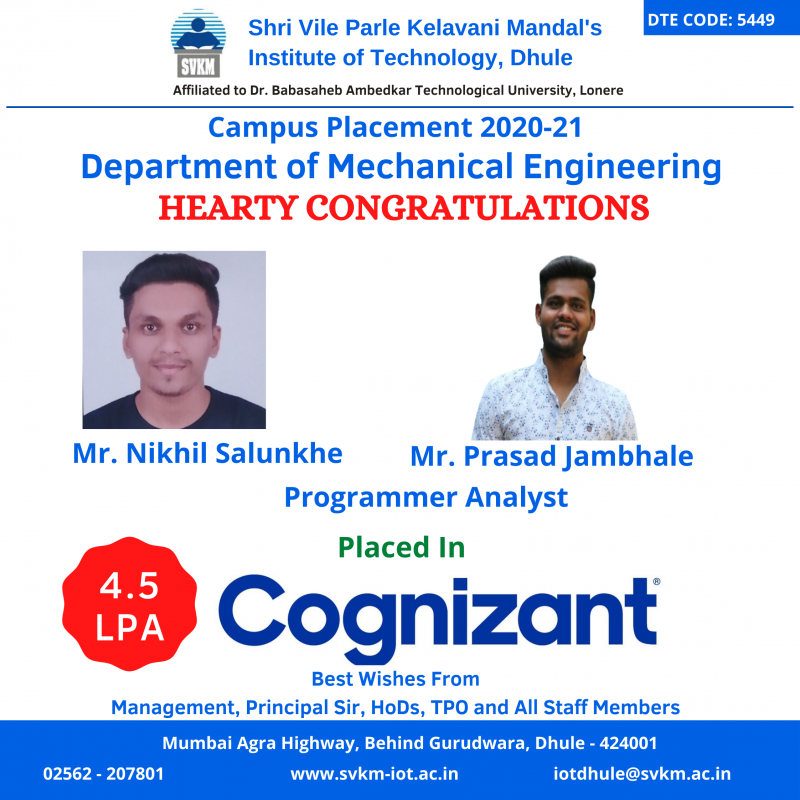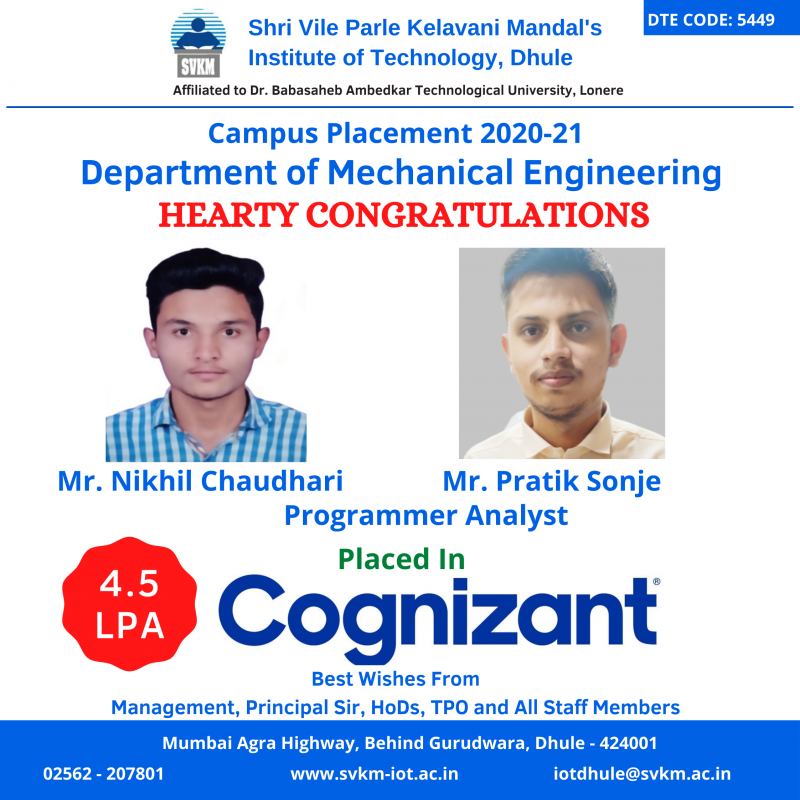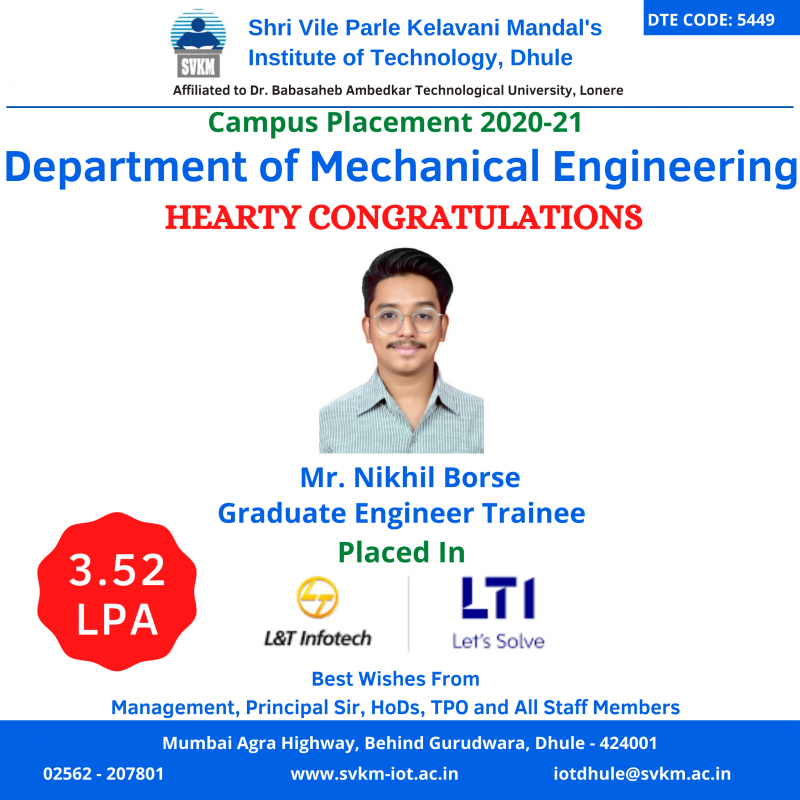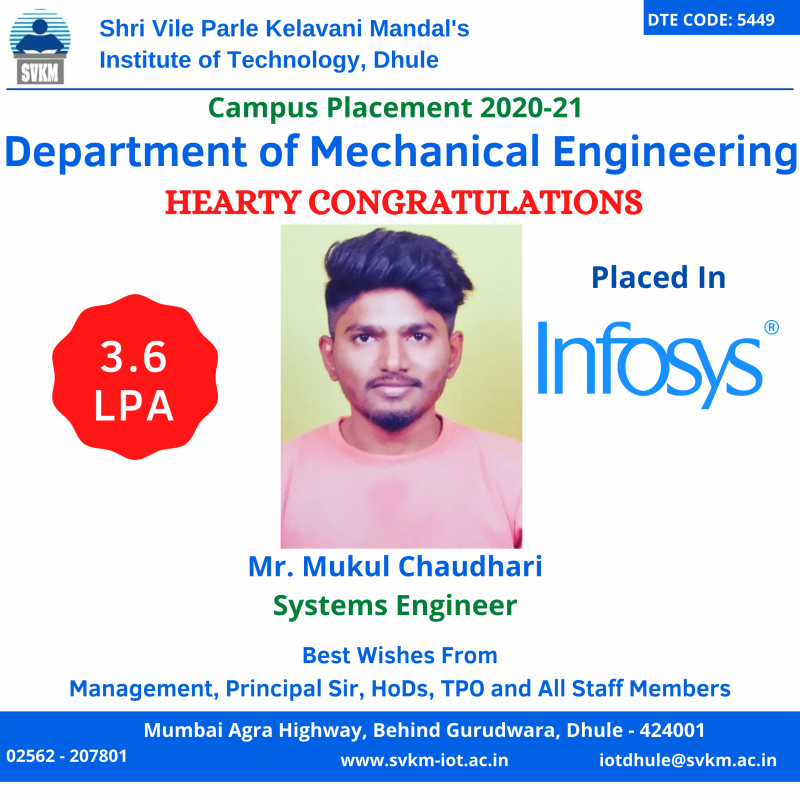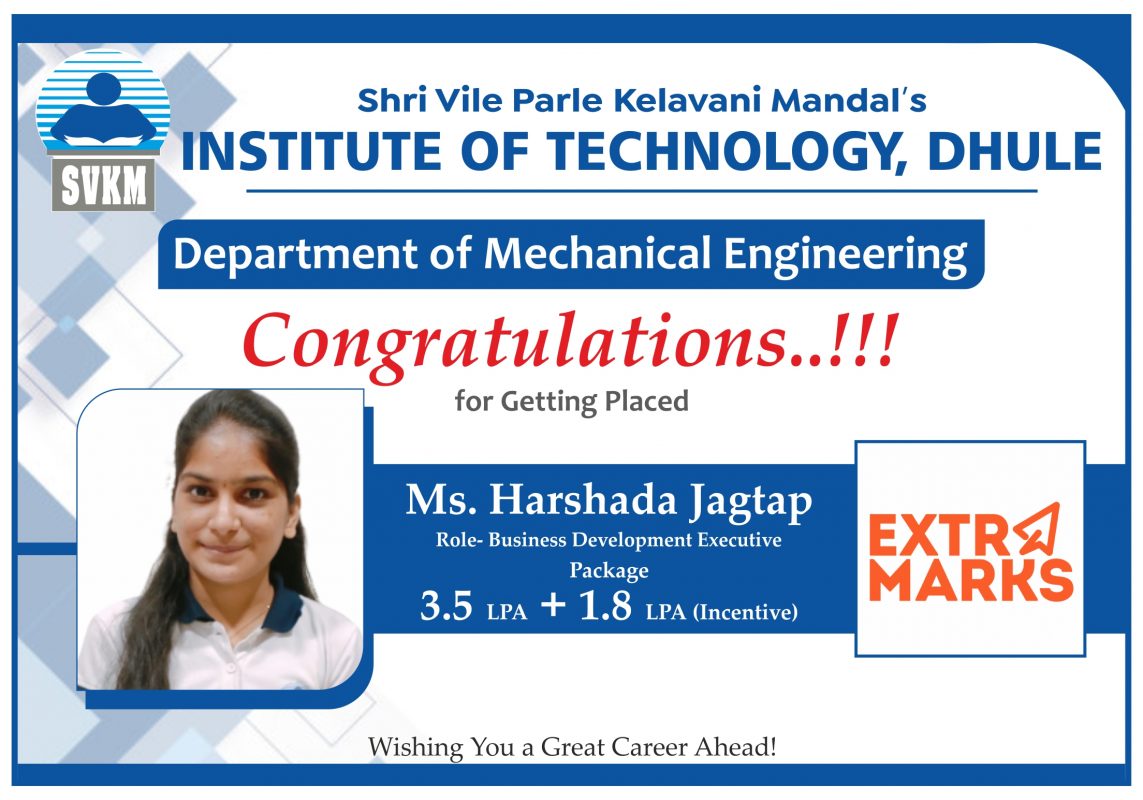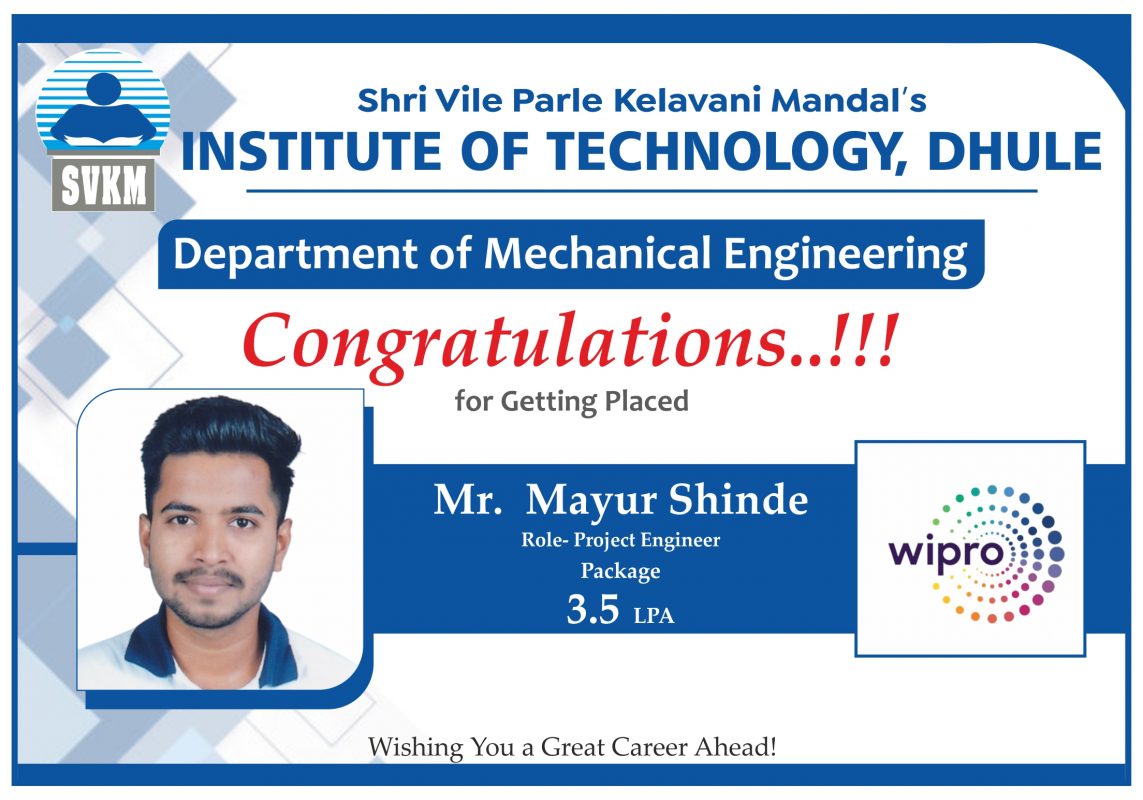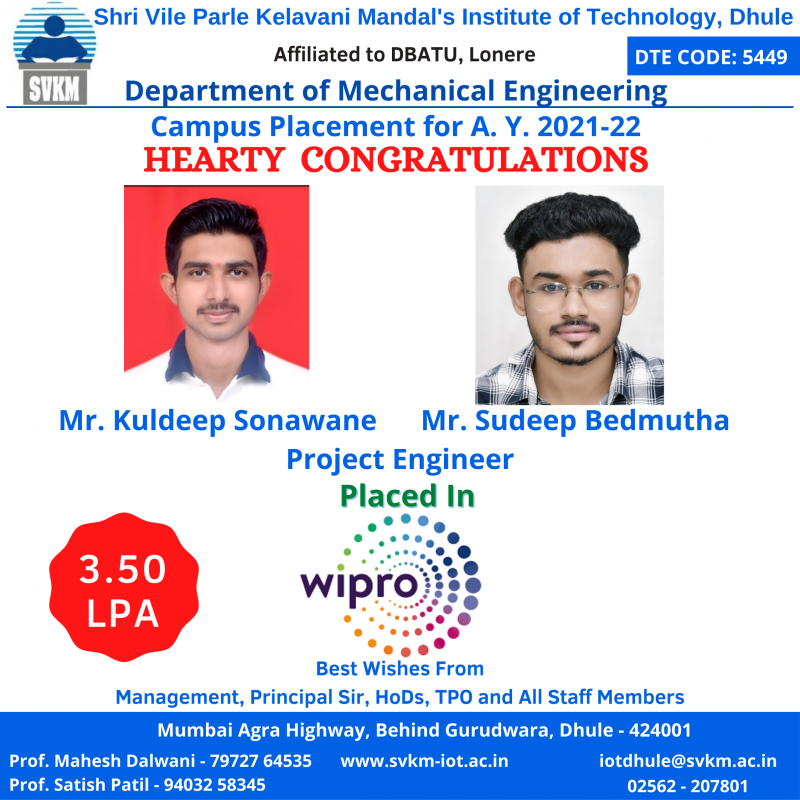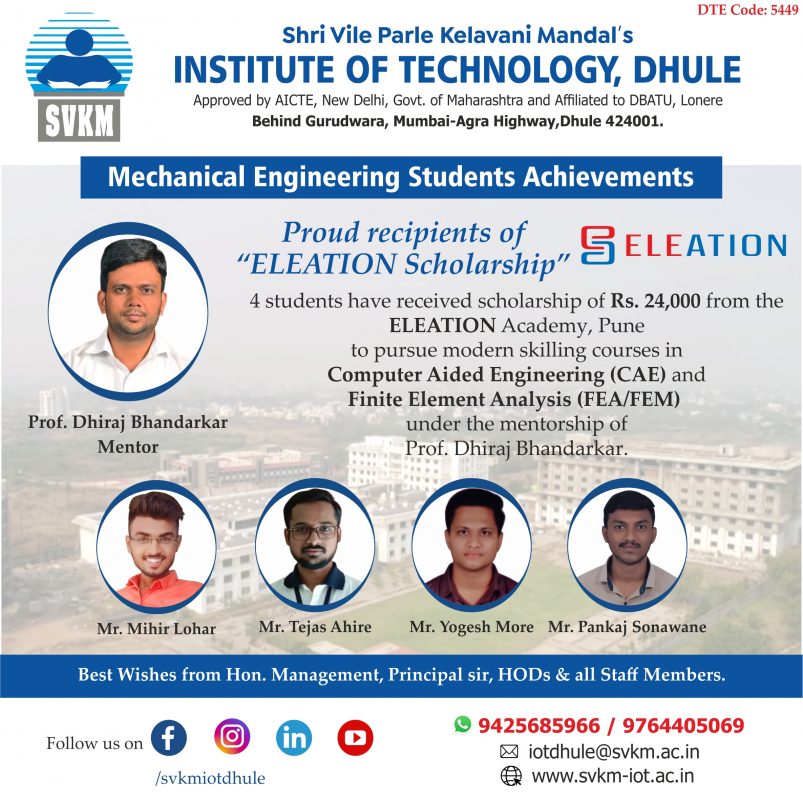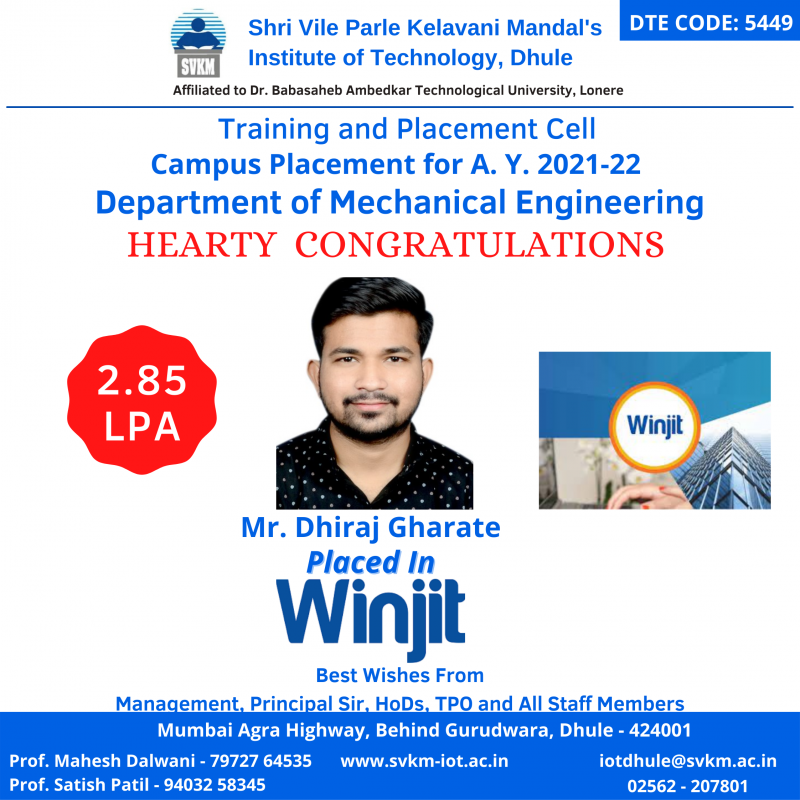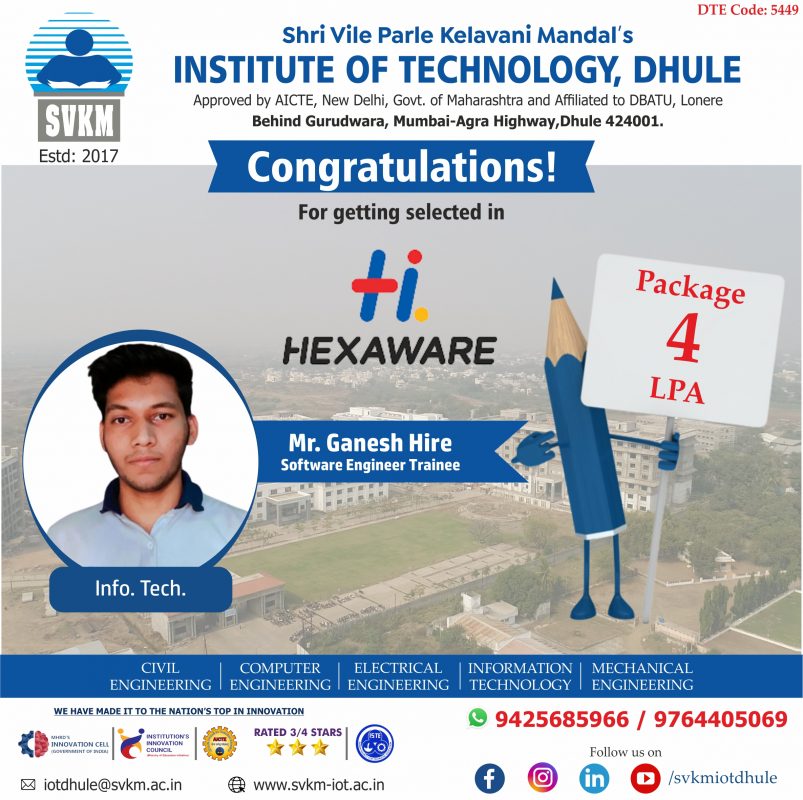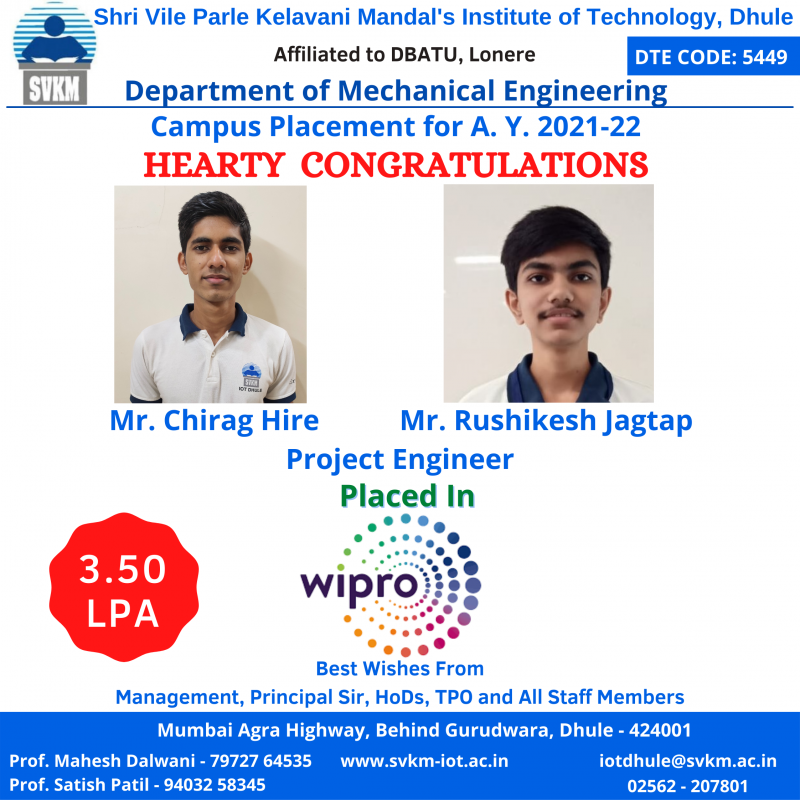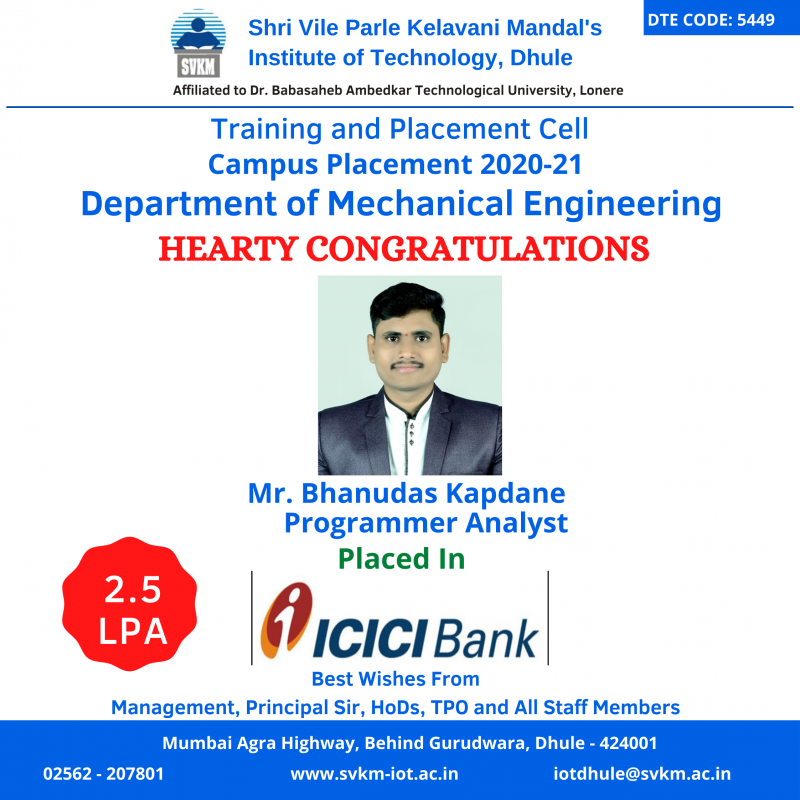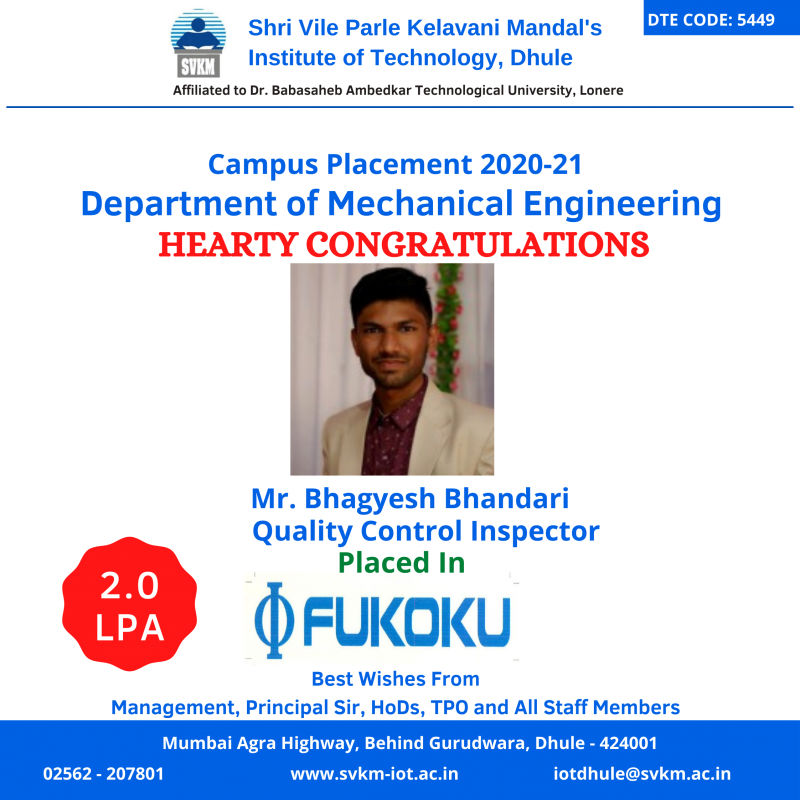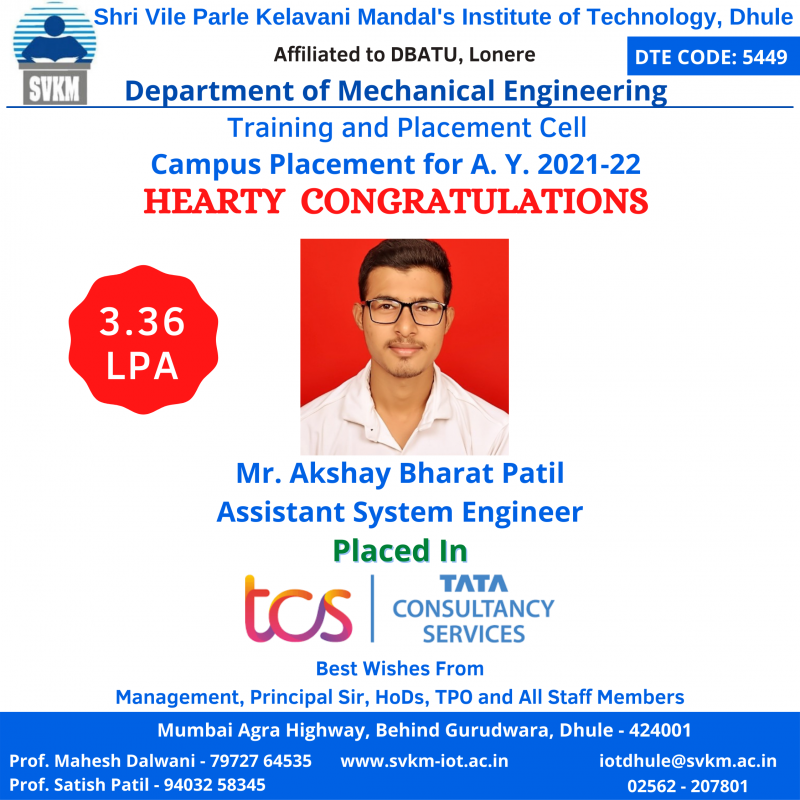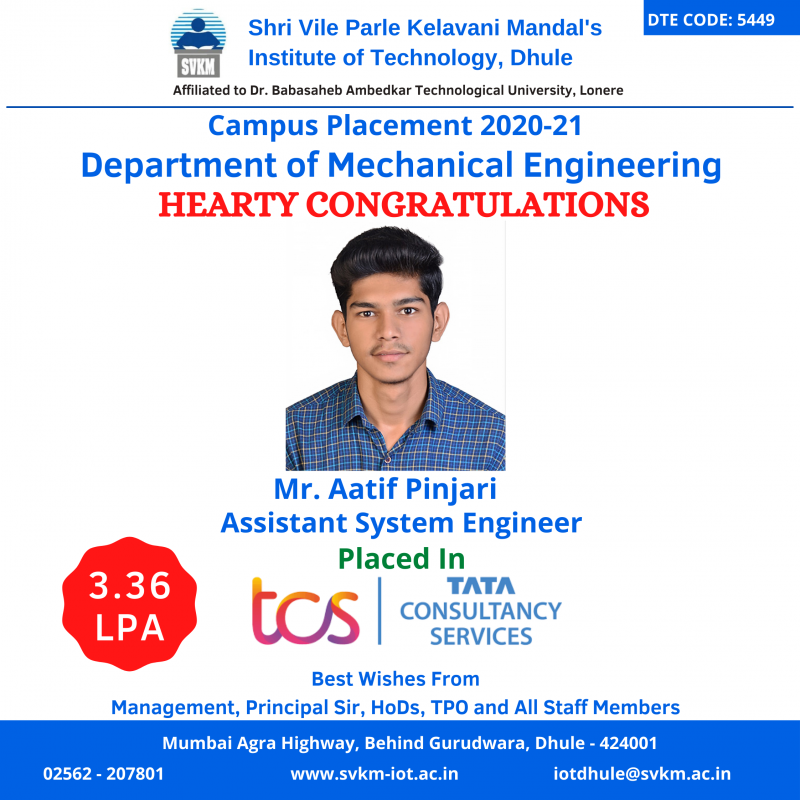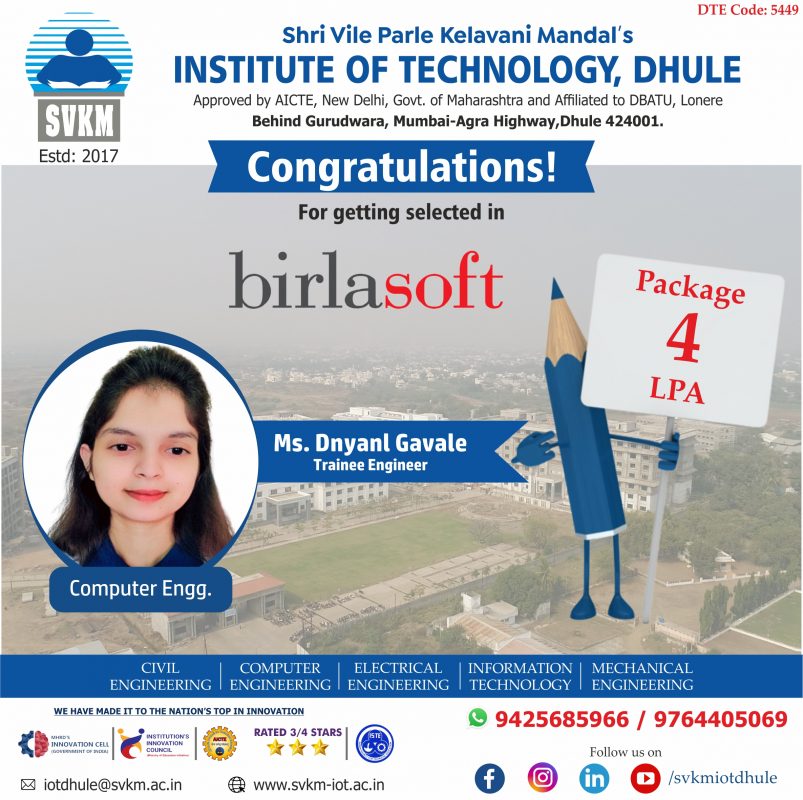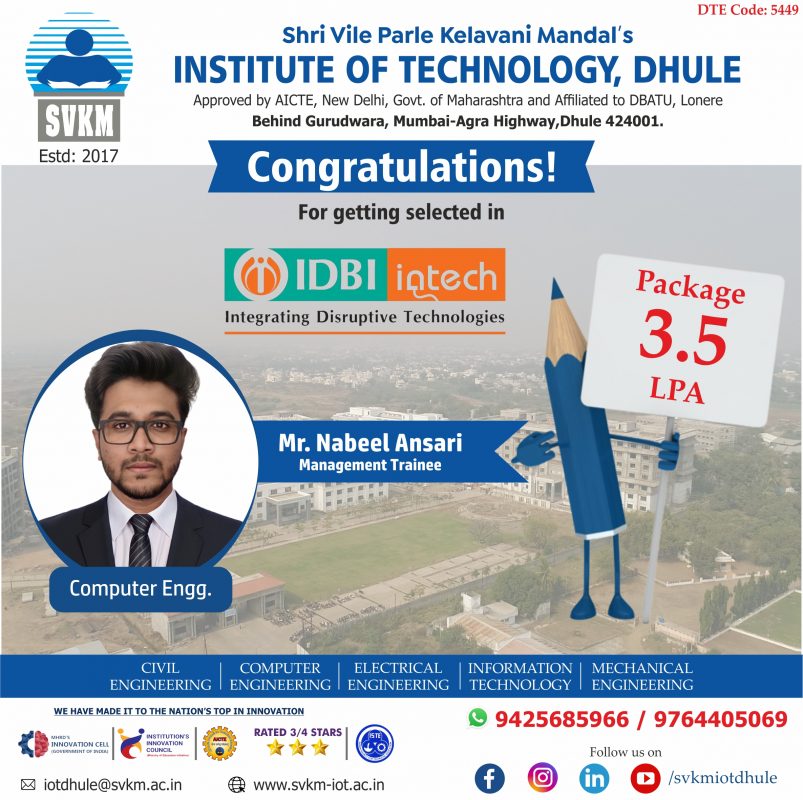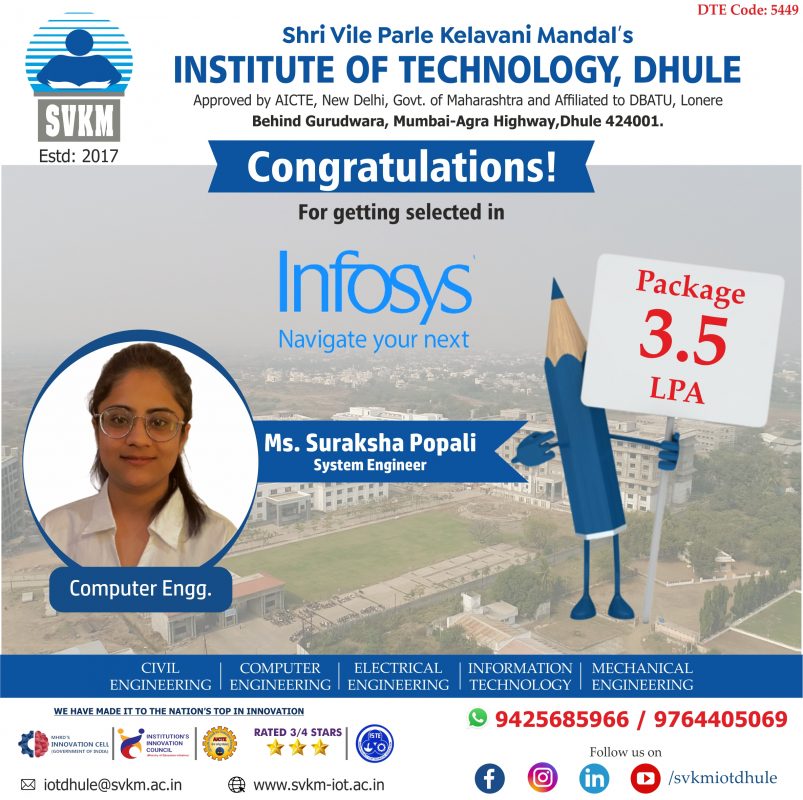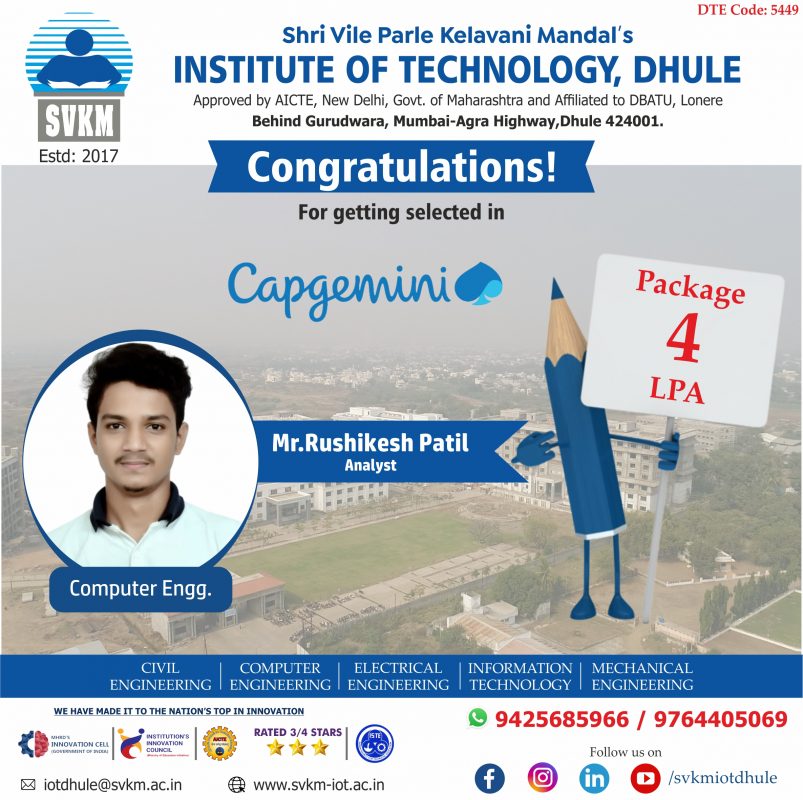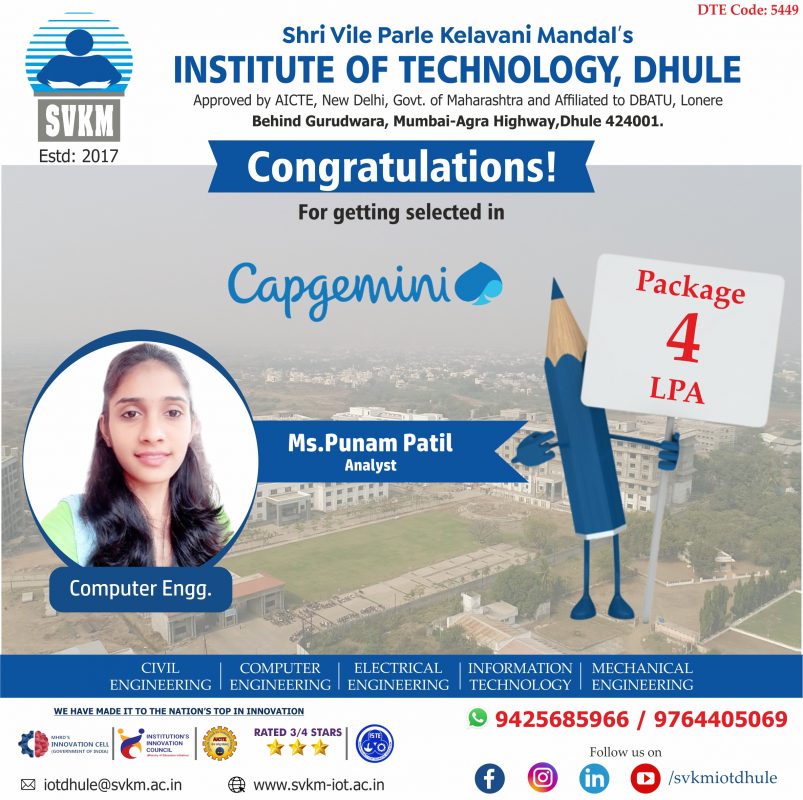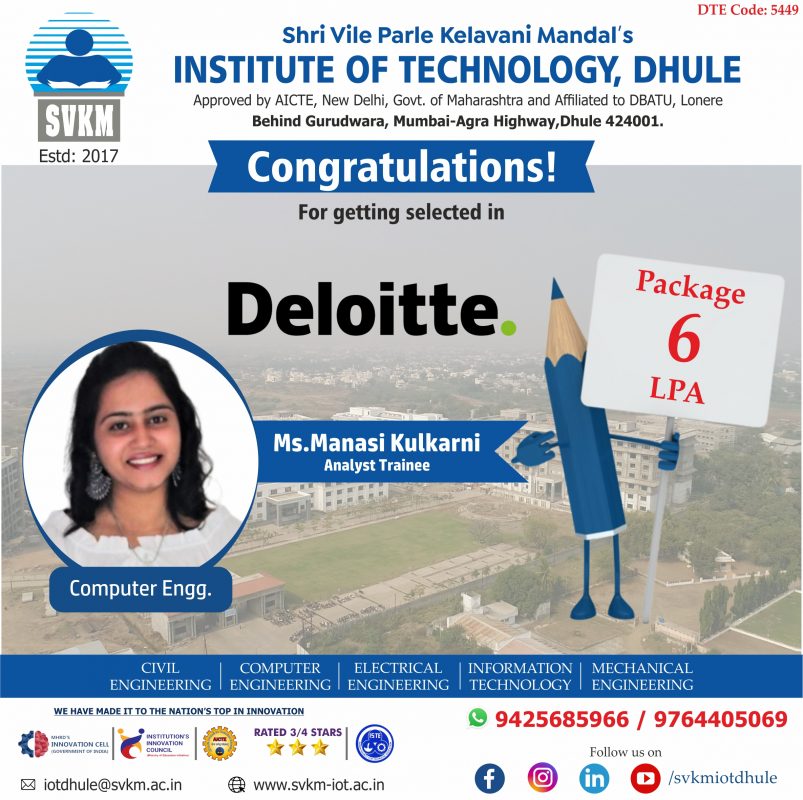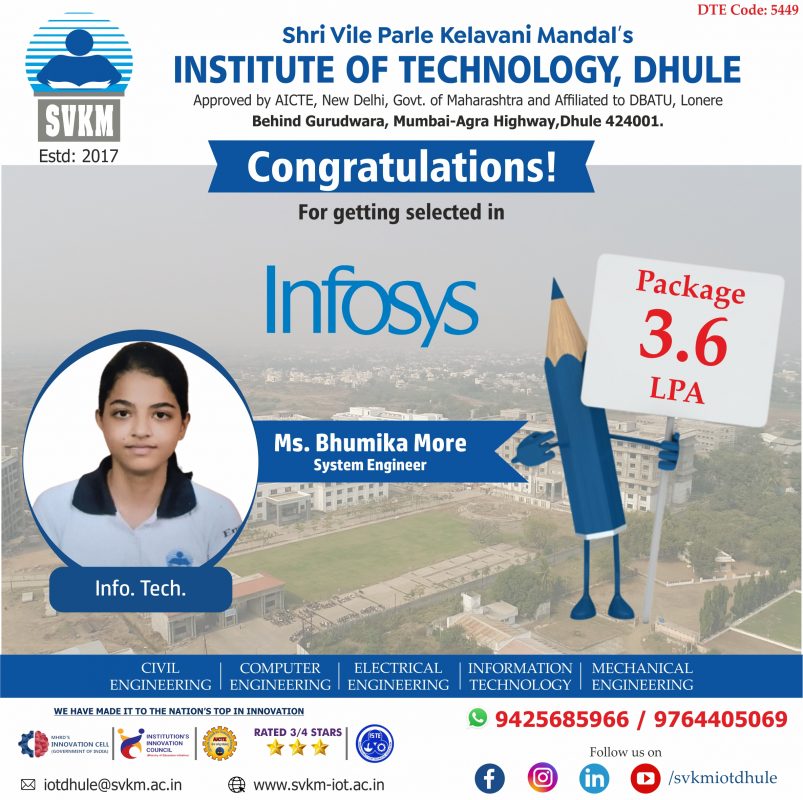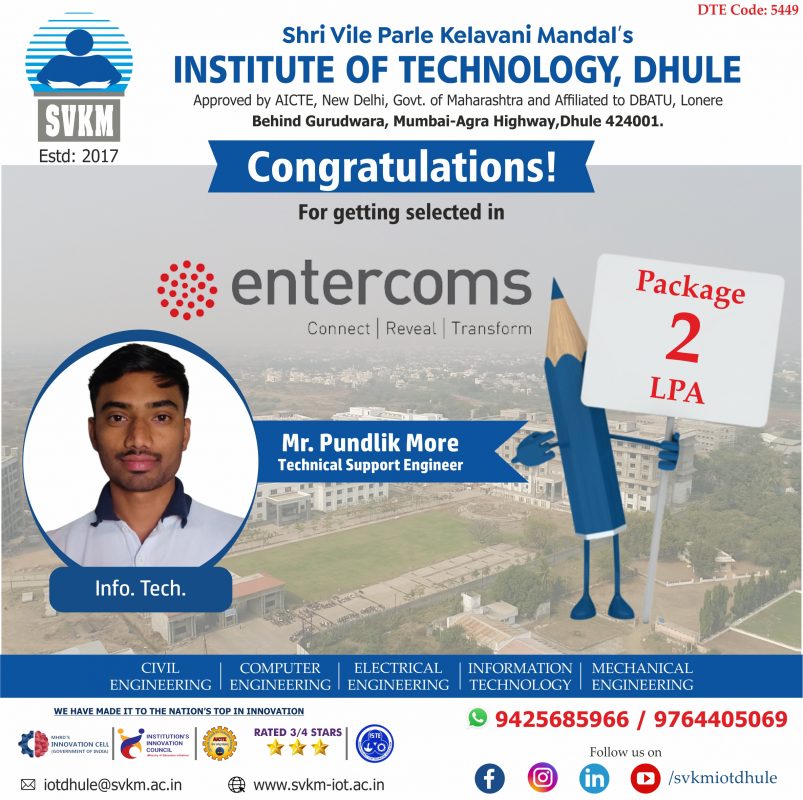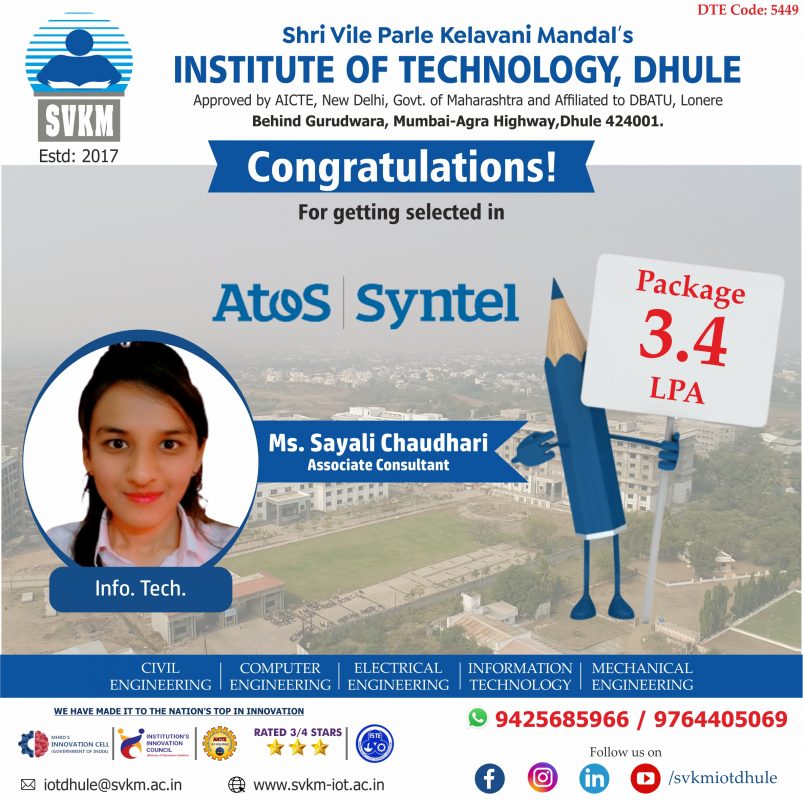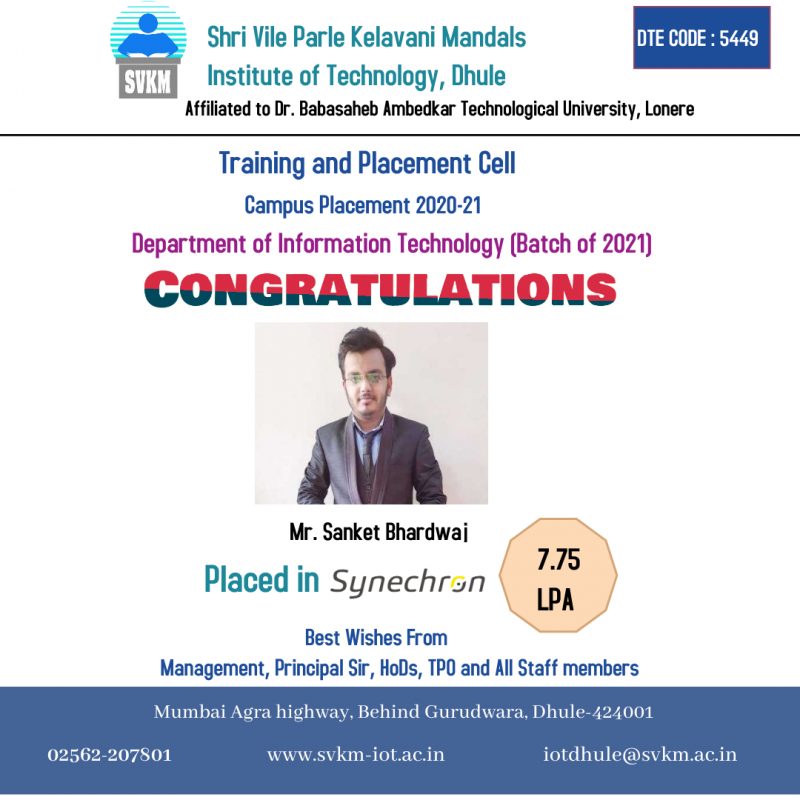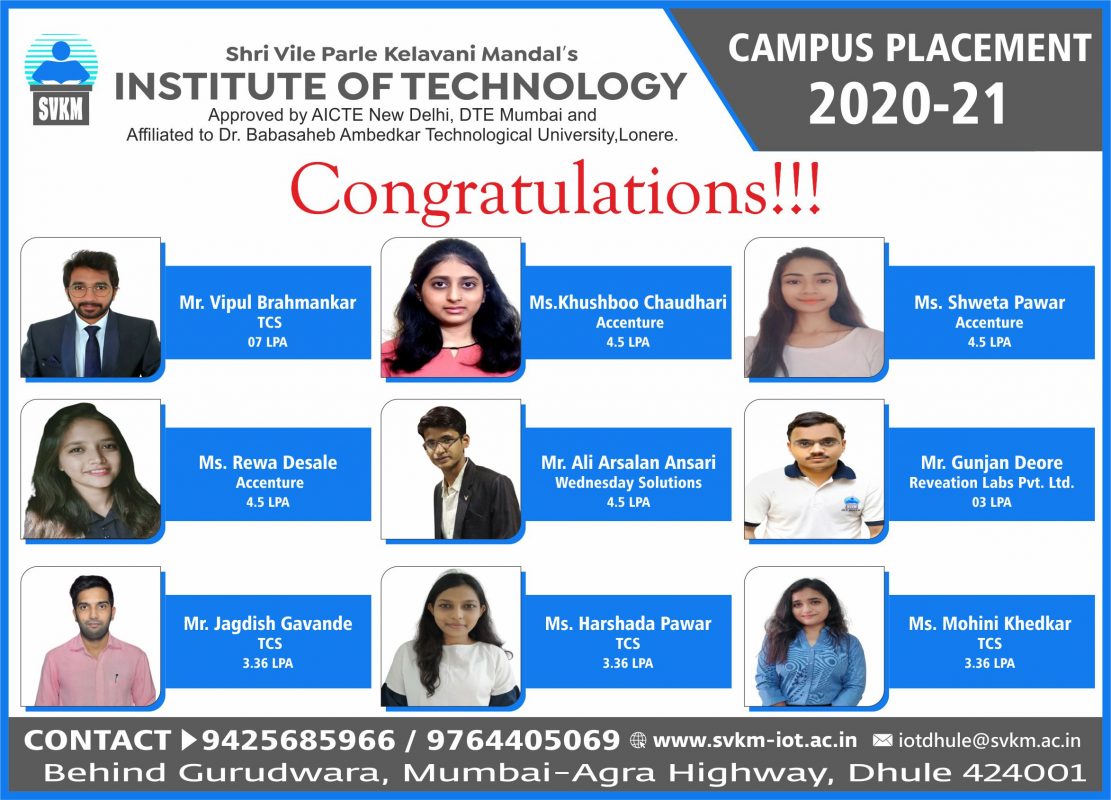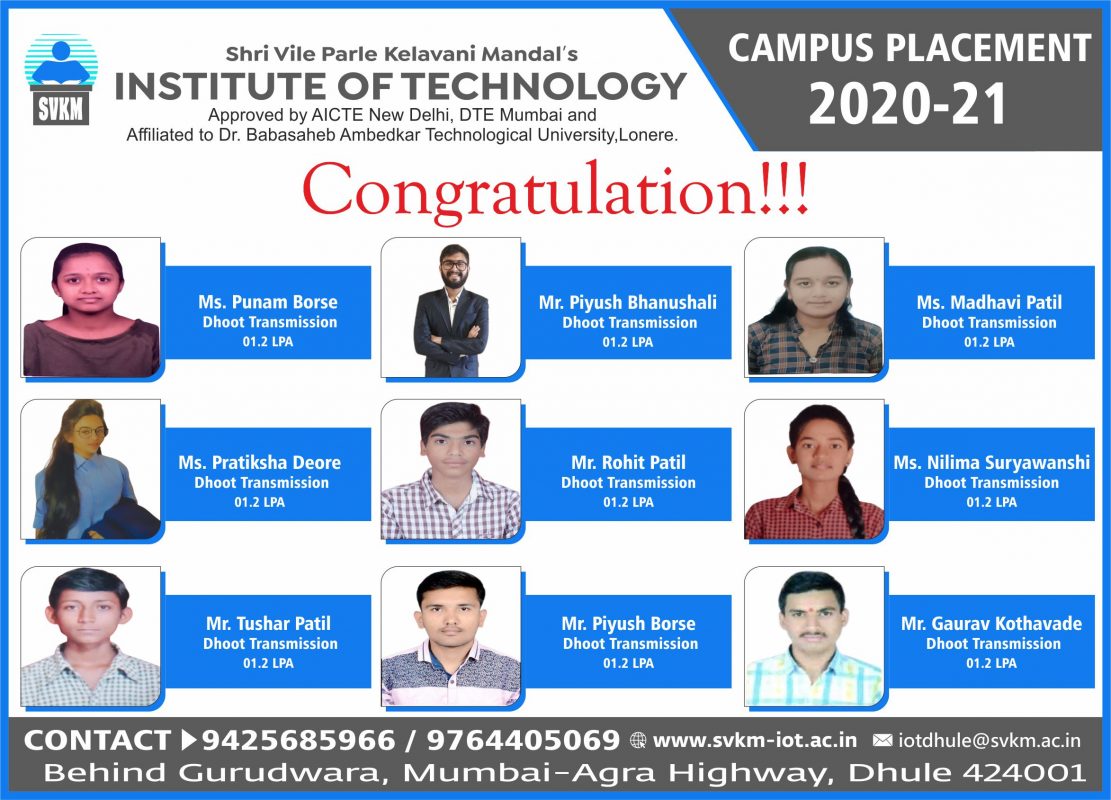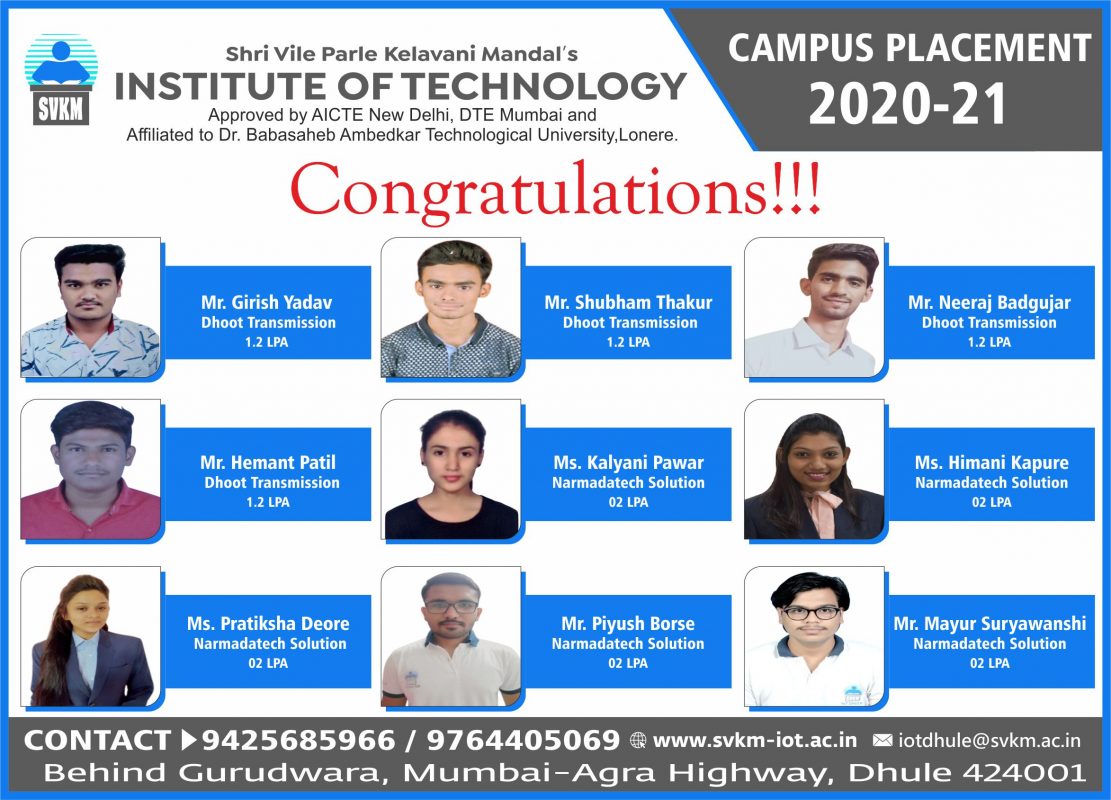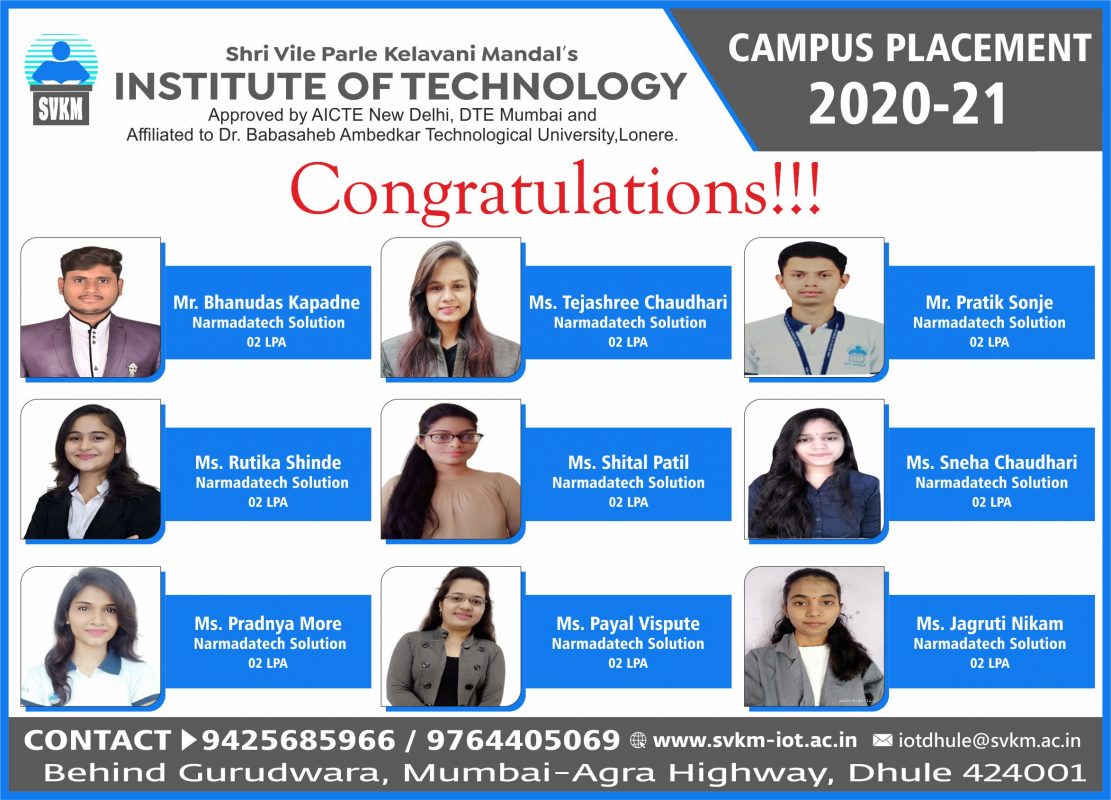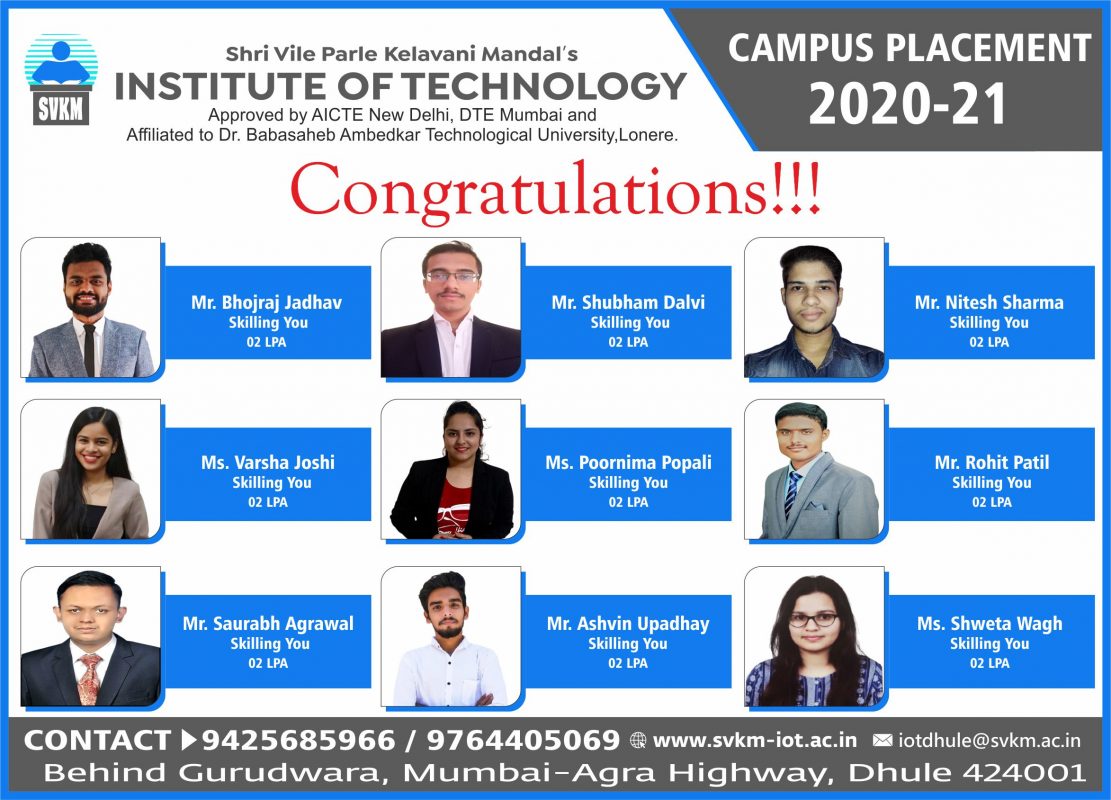 Introduction
The institution has a full-fledged Training and placement cell in order to help students choose an appropriate
career and improve their interactive skills.
The Training & Placement cell train the students to meet the industry expectations.
The Training and Placement cell consists of faculty members and students, who work towards providing
Aptitude, Communication Skills and soft skill training, internships and final placements.
Institution has a dedicated team which works throughout the year to provide better placement to all the students
in their area of interest. The team is involved in various activities with an aim to achieve maximum placement.
It provides a platform for students to make it to the best and reputed industries and operated with the primary
objective of placing students in reputed companies even before they have completed their courses.
---
Vision
Training and Placement Cell at SVKM's Institute of Technology intends an ideal interface between industry
requirements and student aspiration, in that the right person for the right job is ensured.
Making sure the industry benefits from the students in terms of taking up roles and responsibilities and
contributing to the growth of the organization.
---
Mission
To ensure 100% placement assistance.
To groom the students and make them aware of current scenarios of various industries.
To maintain good liaison with the recruiters.
To inculcate the quality of taking on industry challenges and emerging out as young leaders.
To develop strong analytical and competitive skills.
---
Objectives
To get profiles which have futuristic growth with wider horizon
Get in touch with corporate, start-ups for different sectors and tap in opportunities.
Develop a market for students in the industry as future technical excellence.
Maintain Database of Companies and establishing strategic links for campus recruitment.
Make connections work for the entire batch rather than the students working towards the connection.
Collaborate and set meetings with HR department and TPO's.
Maintain Corporate relations with past, potential and future recruiters.
To assist recruiters to achieve their hiring goals.
Develop a sense of trust, belief amongst the industry on SVKM's Institute of Technology.
Facilitate knowledge, skill sets to the batch required for placements.
To tap in opportunity in the market for leadership roles.
Conduct mock placement drives for the batch students.
Adapt to the current market scenario with interaction and regular visits with the industries.
Conduct an Annual Event – HR Conclave and tap in HR's/Talent Acquisition Specialist/Recruiters from
various industries to understand current job scenario in different sectors.
Get in professionals with coveted position in the industry for guest lectures.
Help students realize and work towards their short and long term goals through individual counselling
and group sessions.
Take feedback from industry and provide inputs for our curriculum and co-curricular activities.
---
Members of Training and Placement Cell
Mr. Karan K. Sharma
Training and Placement Officer
Phone No: (+91) 9403178615
Email: karan.sharma@svkm.ac.in
---
Departmental Coordinators (Faculty)
| Name of Faculty | Branch |
| --- | --- |
| Mr. Yogesh Bafna | Civil |
| Ms. Vijaylaxmi Bittal | Computer |
| Mr. Gaurav Patil | Electrical |
| Mr. Ranjit Fule | Information Technology |
| Mr. Satish Patil | Mechanical |
---
Student Placement Coordinators
| Name | Email Id | Branch | Mobile No. |
| --- | --- | --- | --- |
| | | | |
| | | | |
| | | | |
| | | | |
| | | | |
| | | | |
| | | | |
| | | | |
| | | | |
| | | | |
| | | | |
| | | | |
| | | | |
| | | | |
| | | | |
| | | | |
| | | | |
| | | | |